An event for people with the same frequency. An echo of who you are.
03-04 August 2018
6PM-2AM
AT W MEGA AREA
W Koh Samui is ready to hit a repeat on our love of music, design and fashion with our Backstage Festival round 2!
Two nights full of high energy performances featuring the local and international Headliners Thaitanium and Tensnake. A lineup of six DJ's each day will keep up the vibes from 6PM – 2AM.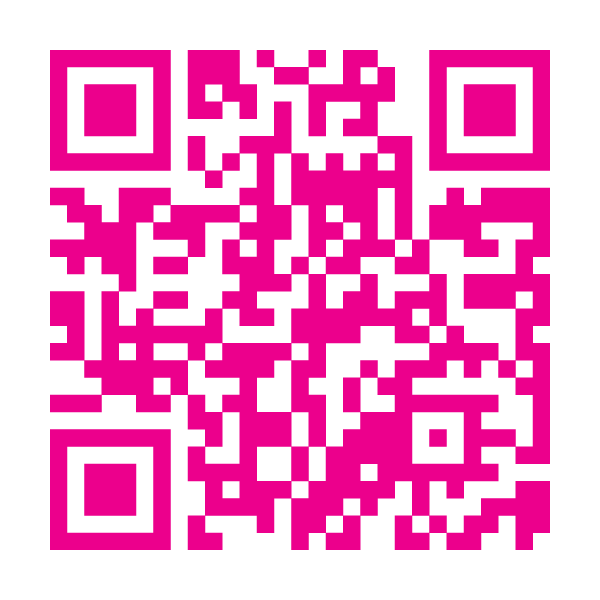 <<< Scan now to buy tickets !!!
Tickets start from THB 700 per day, available now on EventPop. Limited early-bird tickets available. *Includes one complimentary drink.
Or click this link www.eventpop.me/backstagefestival
For more information, call +66 77 915 999 or email bf.wkohsamui@whotels.com
LINE UP
3 AUGUST
Thaitanium
Mendy Indigo
DJ Dede
T Gecko
DJ Tobi
Kate Sara
BKK Revolution
4 AUGUST
Tensnake
Armando Mendes
Darragh Casey
DJ Orawan
Nick Taylor
DJ Valente
Andrey Belkin
Location
W Mega Area at W Koh Samui
How To Get Here
Unable to find directions, please try again.
Parking & Transportation
If you drive to the event, we provide free parking spaces at our hotel (limited space only) and nearby Teeparat school. But If you are in Chaweng, hop on our free shuttle service to the event. Our shuttle departs every 20 minutes from pick up points, see schedule below!
Chaweng (Bondi Aussie Bar) to Festival
| | |
| --- | --- |
| 17.45 | 18.05 |
| 18.25 | 18.45 |
| 19.05 | 19.25 |
| 19.45 | 20.05 |
| 20.25 | 20.45 |
| 21.05 | 21.25 |
| 21.45 | 22.05 |
Festival to Chaweng (Bondi Aussie Bar)
| | |
| --- | --- |
| 22.15 | 22.35 |
| 22.55 | 23.15 |
| 23.35 | 23.55 |
| 00.15 | 00.35 |
| 00.55 | 01.15 |
| 01.35 | 01.55 |
| 2.15 | 2.35 |
*Each Van has 10 seats.
*Approximate times may vary depending on traffic.
Features & Activities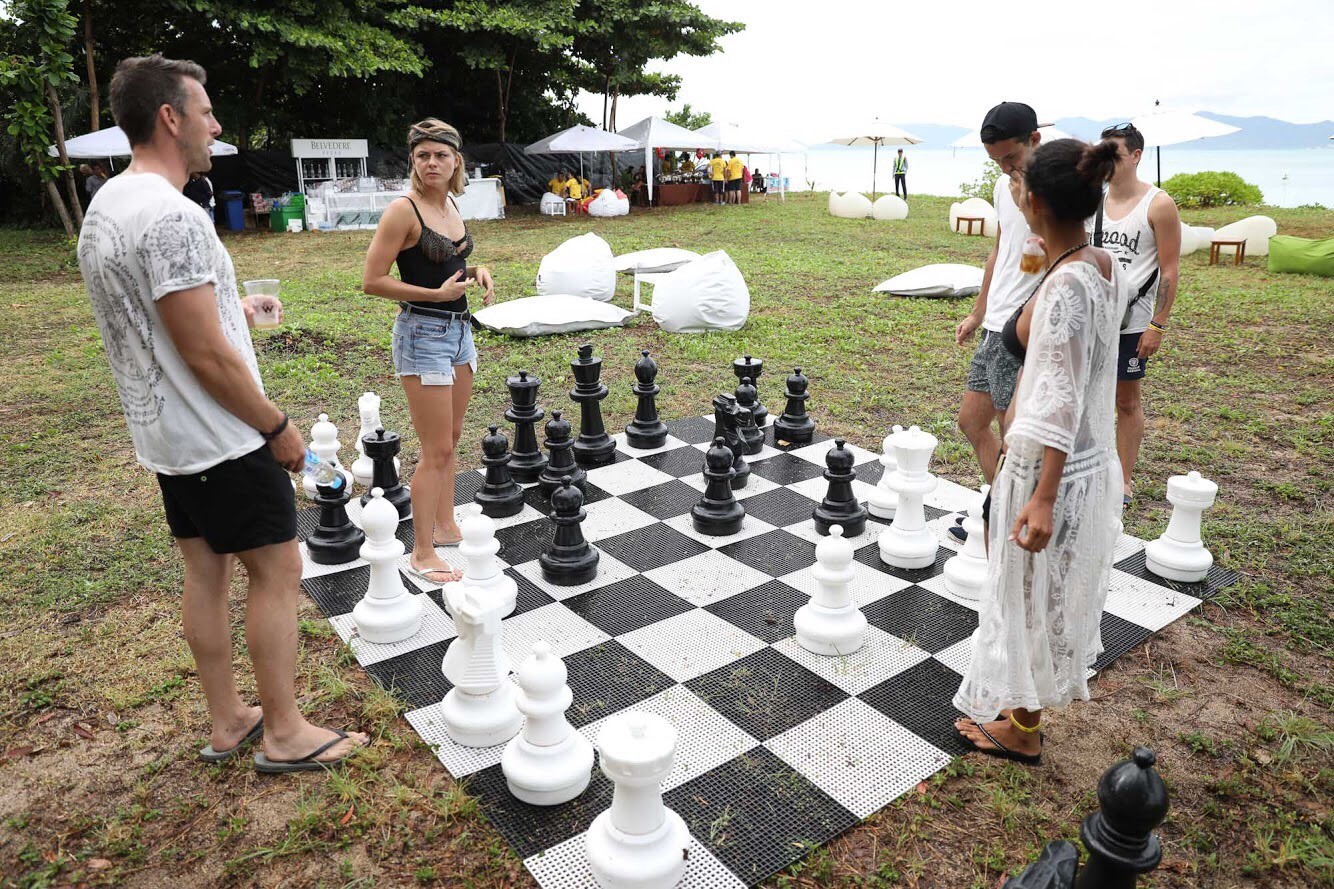 CHILL-OUT ZONE
Either taking a pause from the dance floor or going further, we offer you a lounging area where you can take some fresh air or play games such as chess, beer pong and more!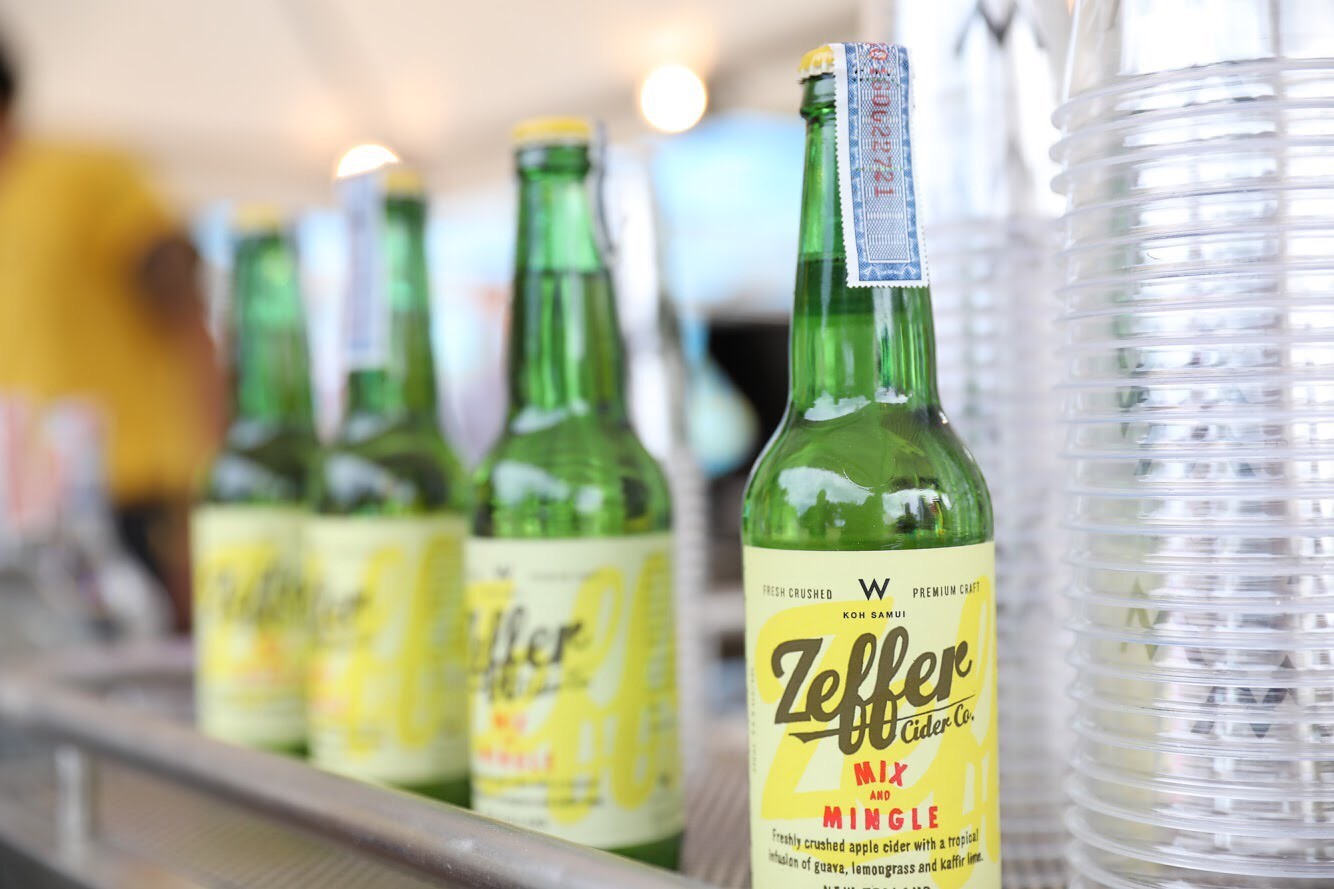 FOODTRUCKS & LIQUIDS
They say "Ones can't dance well without good food and drinks!", we live up to that saying and couldn't careless to offer you the best festival munchies from chicken satay, pizza, burger, tacos and more! Then quench your thirst while dancing in our tropical playground with our massive selection of drinks from beers to crafted cocktails.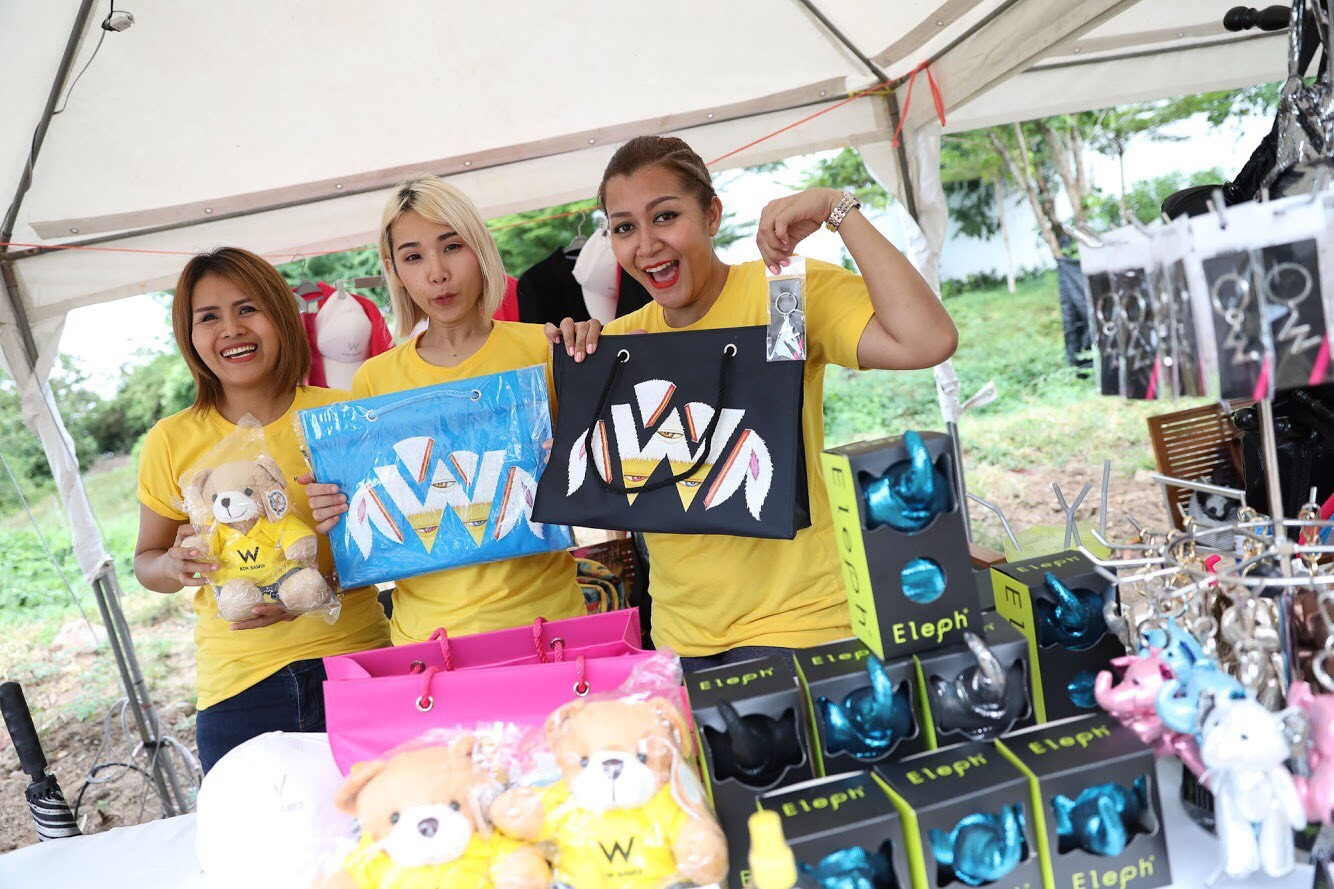 W GIFT STORE
Been there, done that! Talking about the experience isn't as good as wearing the experience. Shop Backstage Festival souvenir from caps, shirts and shoes for a fun reminder of us!
Facts
Where is Backstage Festival?
The event will be held inside W Koh Samui. At the tropical event space called "W Mega Area".
Where do I buy tickets?
Tickets are available through Event Pop at www.eventpop.me/backstagefestival
There will be limited tickets on sale at the door on a first come first serve basis. But The earlier you buy, the cheaper the tickets are. It's best to get your tickets in advance through Event Pop.
Can I buy 1 day passes?
Yes, you can. But two day pass is recommended as it's cheaper to get.
How do I get there?
W Koh Samui is about 8km from Samui International Airport. If you're traveling inbound you can either take a taxi which available at the airport or you can call us at +66 77 915 999 for our WHEELS service (advanced reservation is required). Car rental at the airport is also available. It takes about 20mins drive.
Where should I stay?
To be close to the festival, we recommended you to stay in hotels around Bophut area or even better! Stay with us as we offer a Staycation package inclusive of tickets and extra benefits. Scroll down to learn more!
What's the best time to arrive?
Our event is an all-night affair starts from 6PM-2AM. Music also starts from 6PM onwards! Best to arrive on time so you can enjoy a little bit of sunset directly from our beach.
Is it ok to arrive before time?
Yes, as you can pre-game at WOOBAR® or SIP.
Is it ok to arrive late?
You are free to enter the event at any time once the event begins as the main gate remains fully staffed throughout the entire event.
We recommend that guests come early to get the full benefit of the Backstage Festival experience
How old do I have to be?
No minimum age for entry. Only for alcohol purchase, according to Thai Law : legal age for drinking is 20 years old and above only.
Do I have to bring my ID/Passport?
Yes, all guests must show a valid photo ID or passport that matches with the ticket purchased.
Can I re-enter the festival if I go out?
Of course, as long as your wristband is still intact. But entry will be denied if your wristband is damaged.
Are there ATMs at the festival site?
No, there will be no ATM on site.
Is there food available at the festival?

Yes, we offer a variety of delicious comfort food, both Thai and International. No outside food or drinks allowed.
Can I use credit card on any food and drinks purchased?
We will accept both, cash and credit card on food and drinks purchased on-site.
Will restroom facilities be available?
Venue's toilet block will be available on site.
Can I film the event or take photos?
No professional audio recording, video recording, or photography is allowed without our permission. All journalists seeking to do any of these things must have a valid Media Pass issued by the organizer and register as press.
*There will be official photographers/videographers engaged at the festival and all guests agree to be photographed or filmed if attending the event.*
In case of an emergency, whom should I contact?
Please reach out directly to our security guards or staffs closet to your reach.
How do I get back a lost item?
Please inform our staffs for your lost belongings at our lost and found desk at the entrance. Anything left unclaimed after the event will be post to find the rightful owners.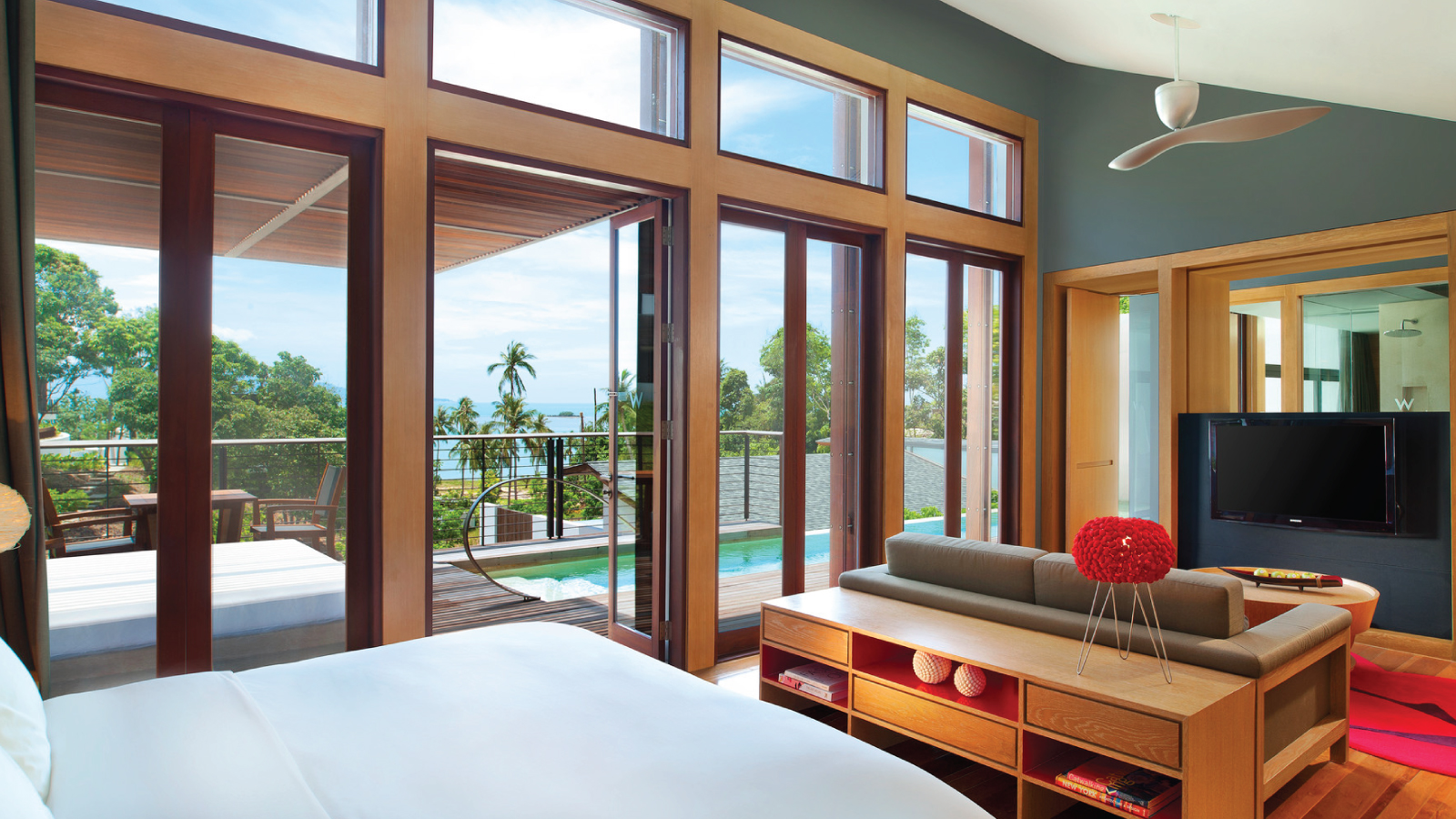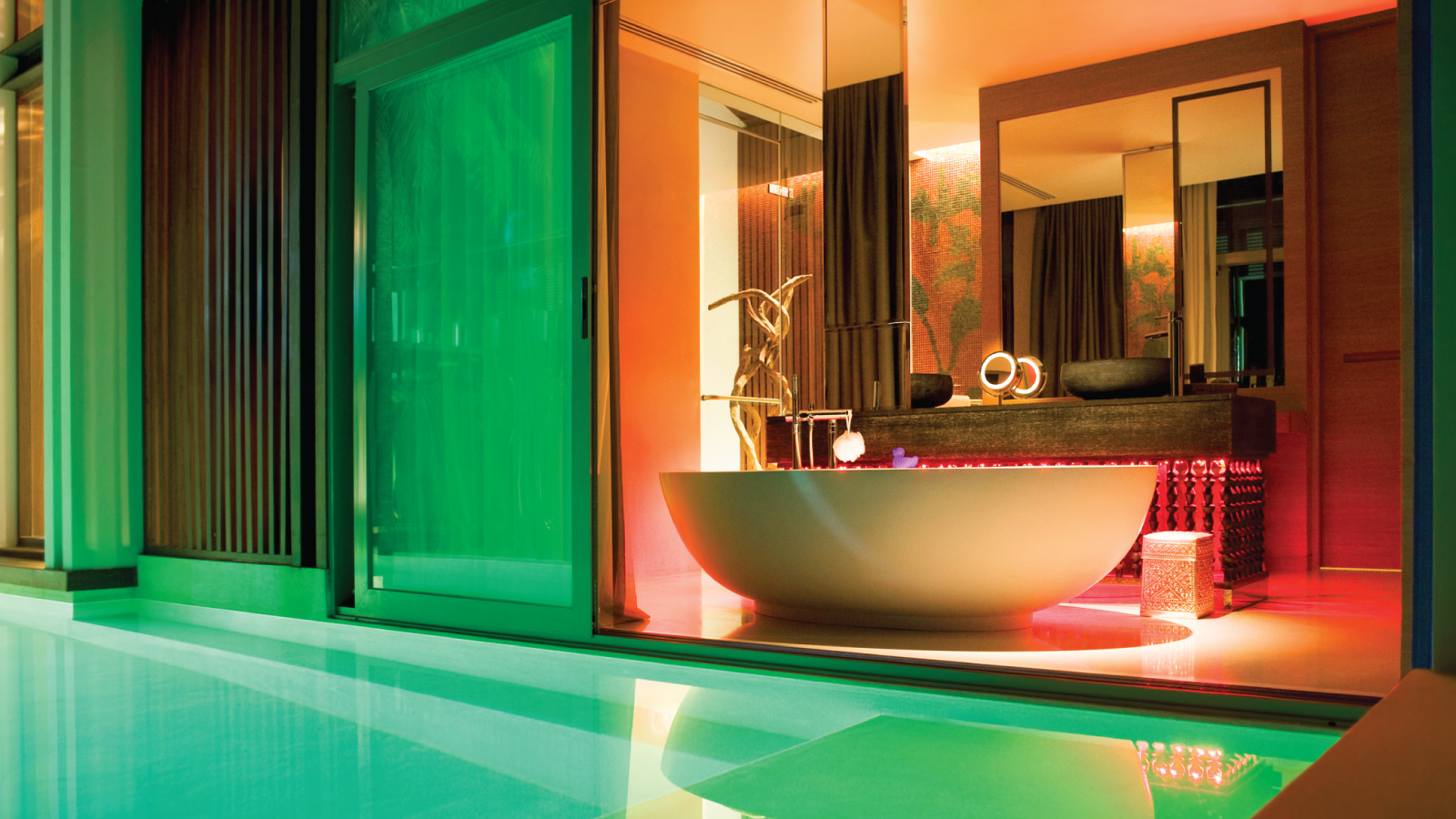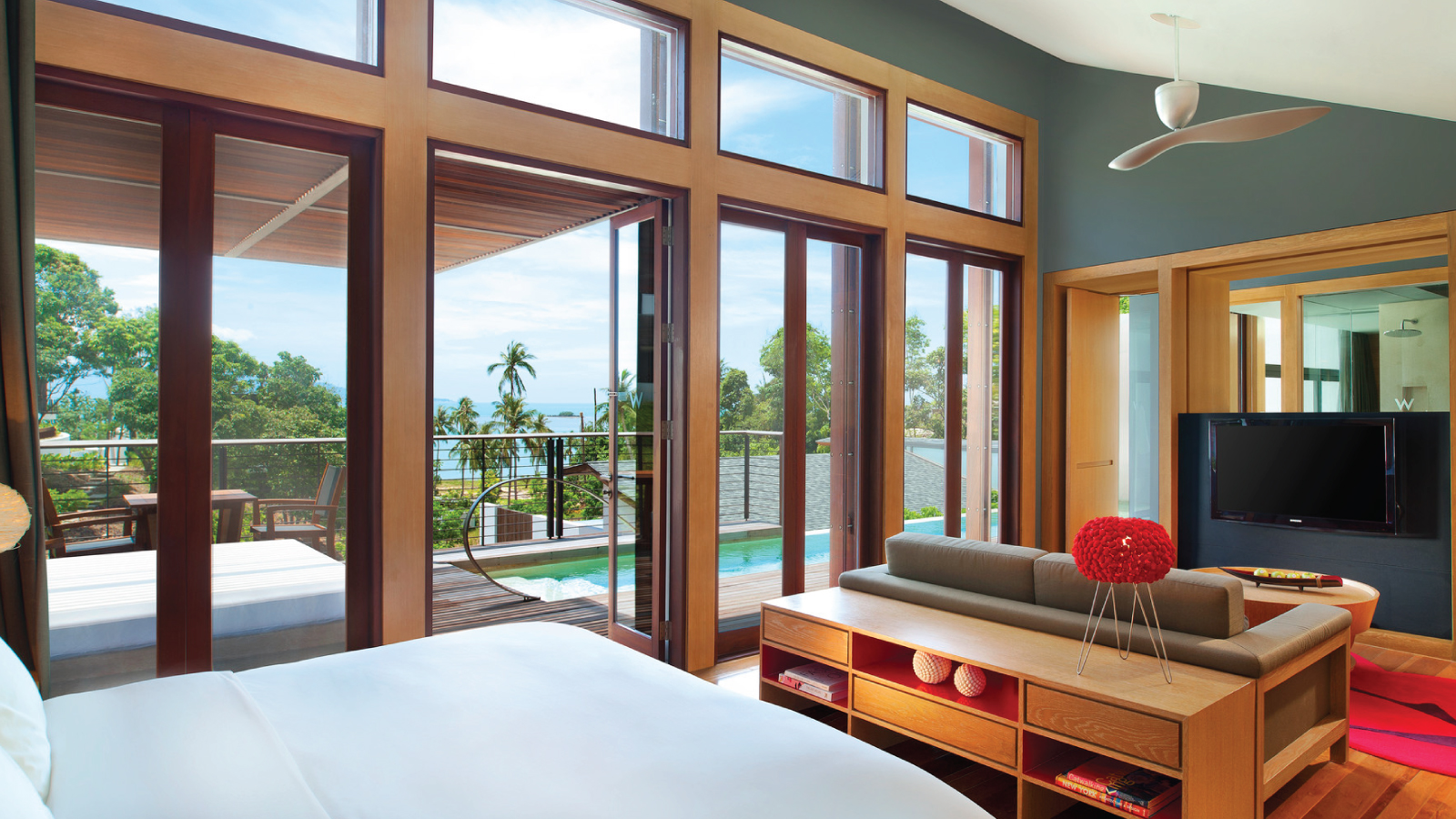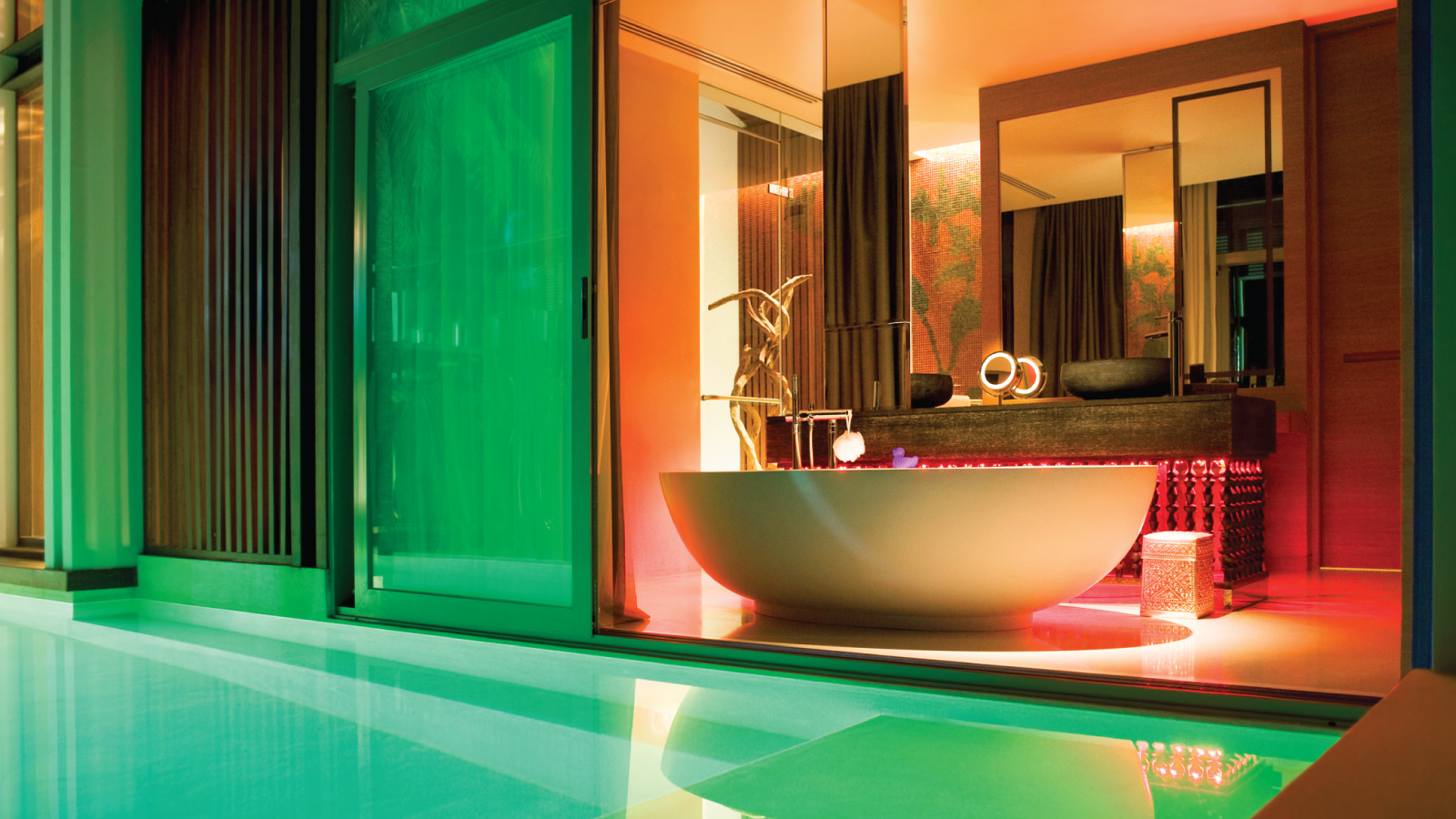 STAYCATION PACKAGE
Fancy staying with us during the festival?
W Koh Samui introduces a special room package with two complimentary tickets per day for the Backstage Festival 2018, offering a 3-days-2-nights weekend escape in the Jungle Oasis pool villa from THB 44,000+++ for two persons. Package includes :
Daily breakfast at The Kitchen Table restaurant.
Roundtrip airport transfers.
One time 90-minutes couple spa treatment(Traditional Thai Massage or Aromatherapy Massage) at Away Spa.

This offer is valid for guests who book the stay during 2-6 August 2018 only. For reservations, email reservations.wkohsamui@whotels.com and mention 'Backstage Festival Package.'