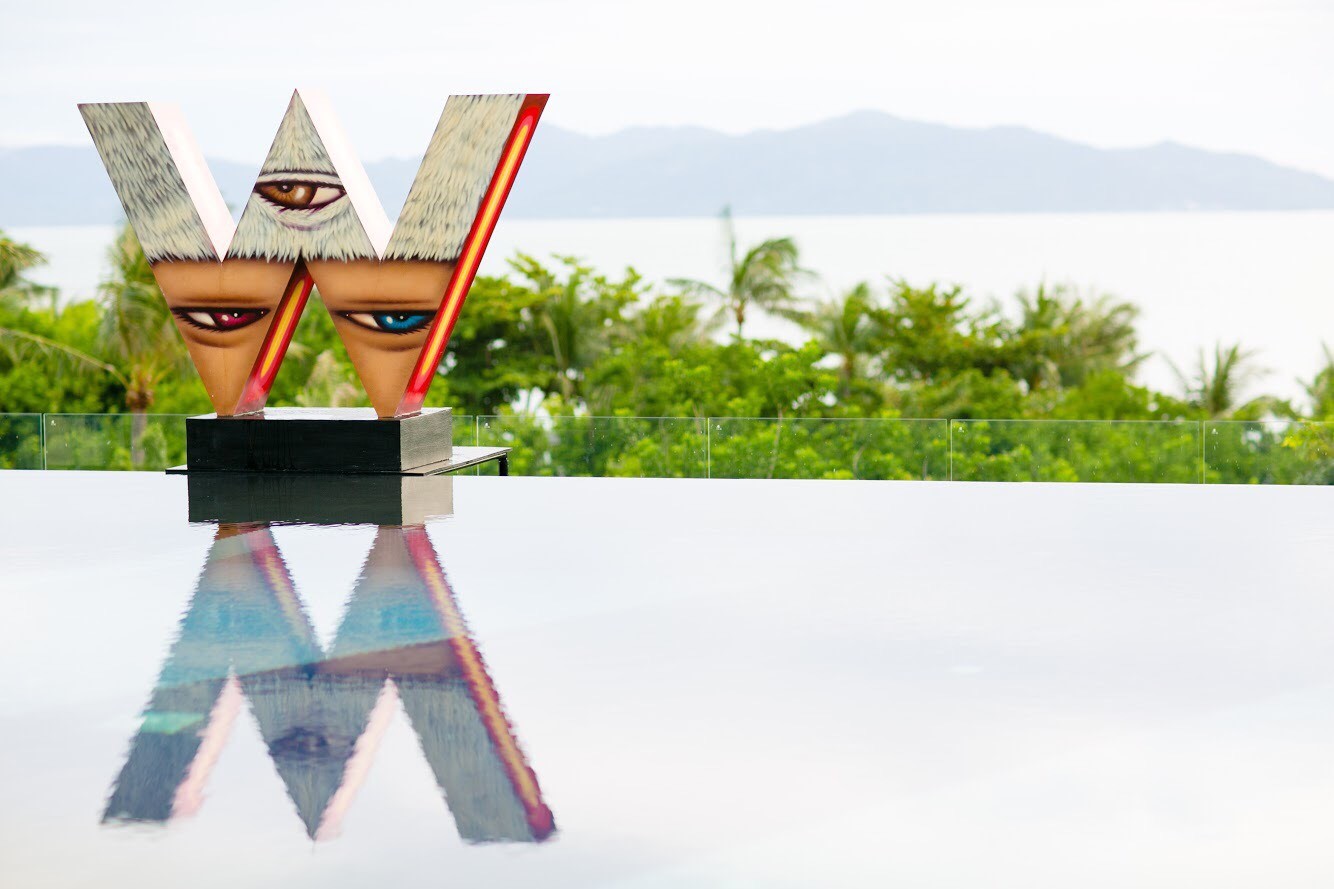 ALL DAY ACCESS
AVAILABLE EVERY DAY, FROM 11AM ONWARDS
Escape to W Koh Samui and enjoy the morning swim at WET pool, soak up the sun after lunch or lounge by the sea during sunset at W Beach.
THB 3,000 NET PER PERSON
*Redeemable for Beverage and Food at WOOBAR®, The Kitchen Table, WET, SIP Bar, W Beach and NAMU.
*Children/Teenager aged 6-18 years old at THB 1,000.- per person.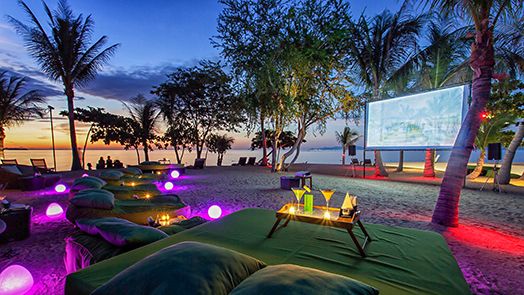 MONDAY NIGHT AT THE MOVIES
AVAILABLE MONDAY FROM 8PM ONWARDS
At W Koh Samui, monday night is movie night! enjoy underground, cult and classic films under the stars. Find a beanbag or daybed, take in the unparalleled ambiance of the Gulf of Thailand and chillax! tasty nibbles will be served from your choice of the award winning Namu or Beach Grill menus.
Every Monday from 8 PM onwards.
Arrive between 4.30PM and 8PM to enjoy our "Buy-one-get-one-free" deal on SIP's signature drinks.
Entry is free and guests not staying at W Koh Samui are more than welcome.
*Our buy-one-get-one-free deal does not apply to wine, craft beer or champagne.
*Weather-related cancellations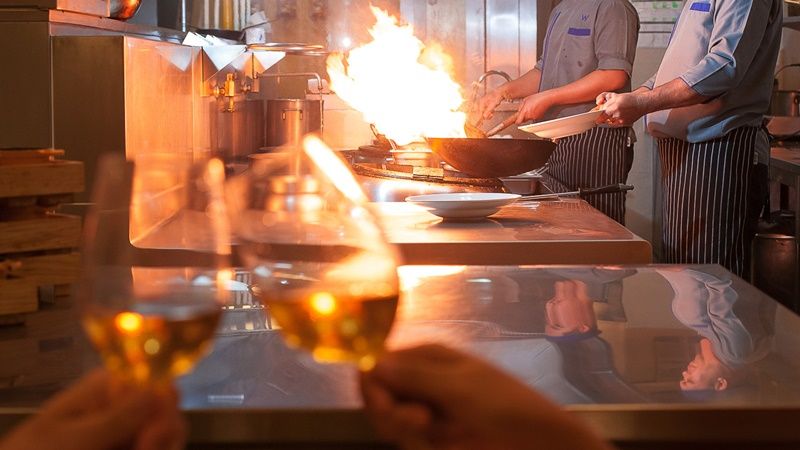 INSIDE THE KITCHEN
AVAILABLE EVERY DAY FROM 6PM-10PM
THAI FOOD LOVER?
Experience your own customized 4 course Thai sharing menu in the heart of the kitchen. It's hot and loud but it's the ultimate insider access to food from the wok to your plate.
THB 3,500++ PER PERSON
Inclusive of wine pairings. Maximum 4 persons with a 24 hour notice period.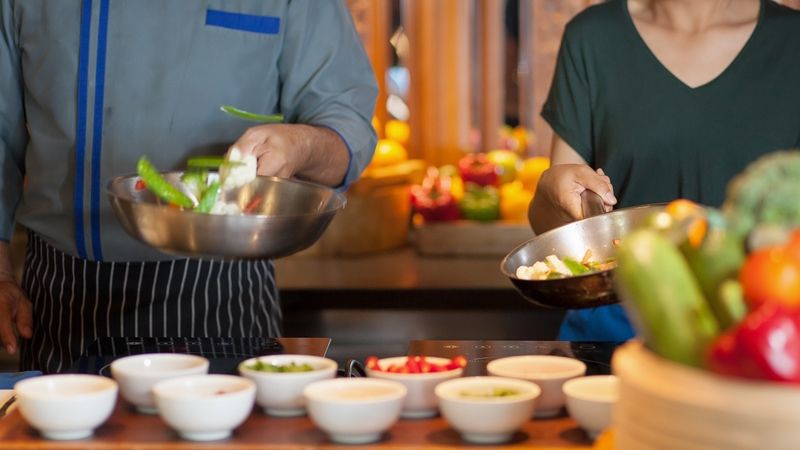 WOW COOKING CLASS
AVAILABLE EVERY DAY FROM 1PM-4PM
Get behind the scenes and have an one-on-one cooking session with one of our chefs and learn how to prepare food, W style.

THB 2,500++ PER PERSON

*24 hour notice period required
• Certificate and photo
• Lunch after class with a complimentary glass of wine and the food you worked so hard to prepare.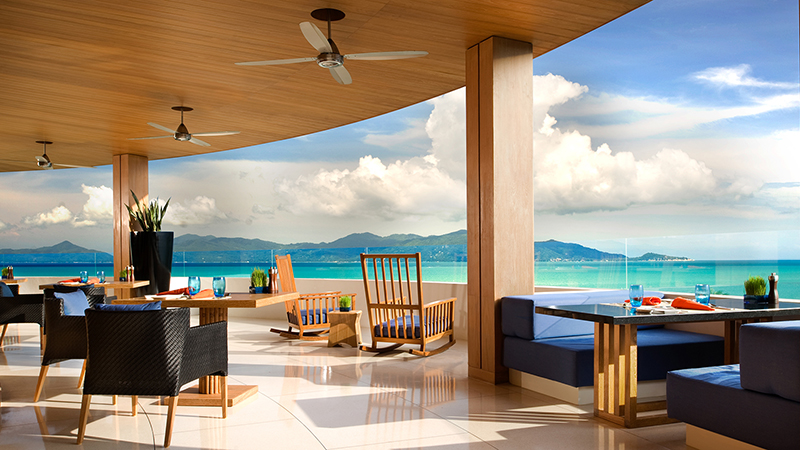 HANGOVER BREAKFAST
AVAILABLE EVERY SUNDAY, FROM 6:30AM-12PM
Laze in our super-soft bed and stay worry-free about missing breakfast;
W's Signature Breakfast, inclusive of sparkling wine and Bloody Mary's is served until noon!
THB 1,099++ PER PERSON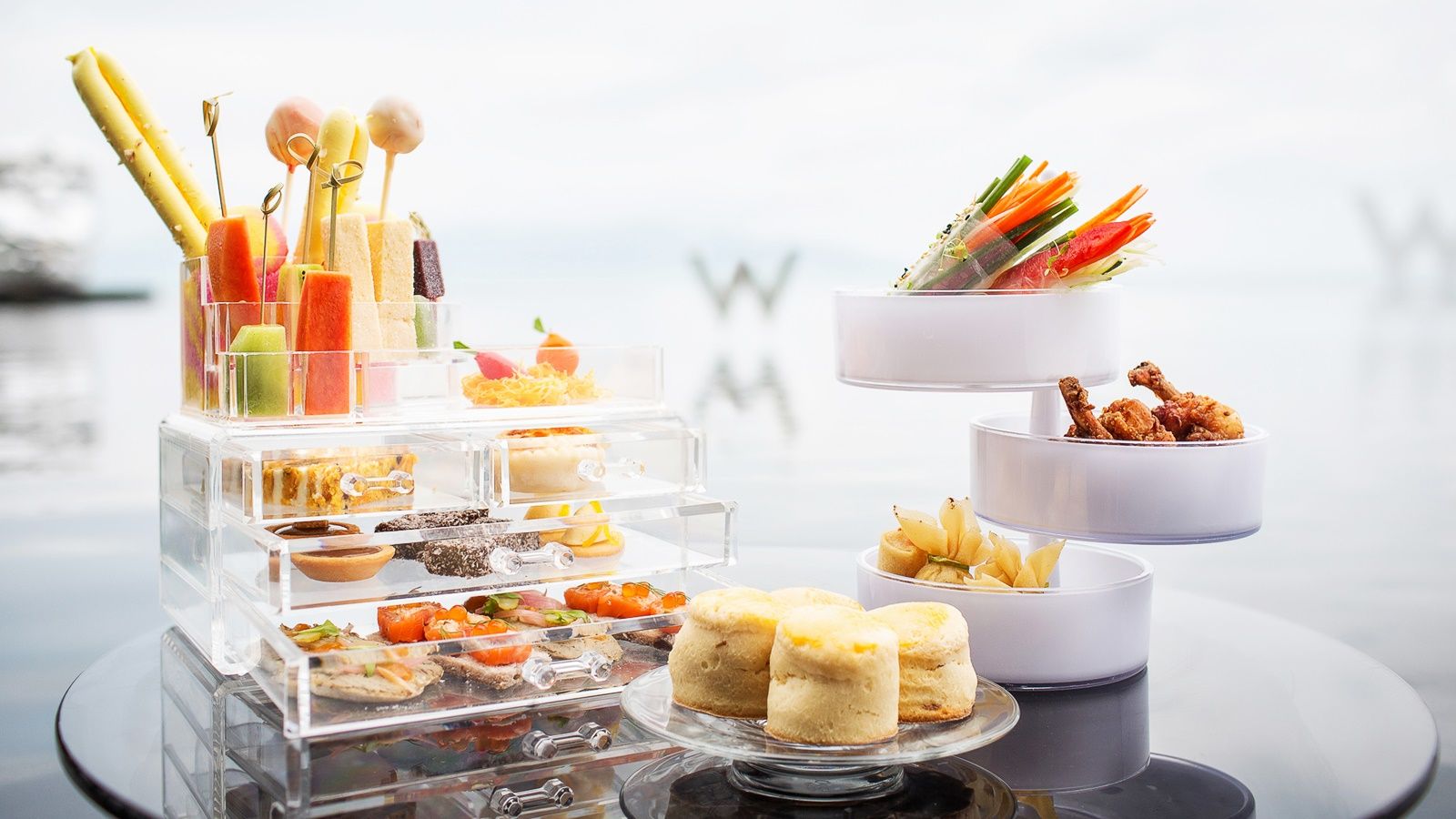 W T-TIME
AVAILABLE EVERY DAY, FROM 1PM-6PM
W KOH SAMUI takes afternoon tea to the next level with W T-Time. Spectacular views of Koh Samui's Maenam Beach and Koh Phangan are complimented by innovative sweet and savory culinary creations and the finest of tea selections.
THB 2,200++ PER SET FOR 2 PERSONS

At WOOBAR® and THE KITCHEN TABLE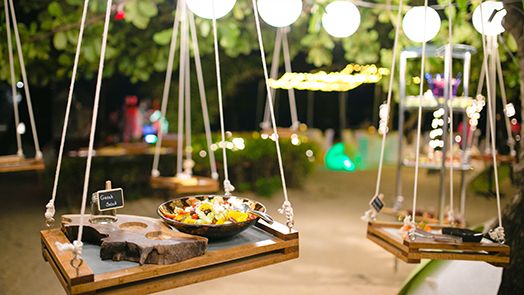 BEACH SUNSET BBQ DINNER
AVAILABLE EVERY SUNDAY, FROM 6-9PM
Experience the next level of BBQ Dinner featuring BBQ favorites from a selection of 'Hot Over The Coals' to 'A Little on the Side' and 'Sweet Ending'. Groove to live entertainment, sip on white or red house wine or enjoy our special free flow Mikkeller Whenever beer.

THB 1,700++ PER PERSON
*Seasonal opening times may apply

At W BEACH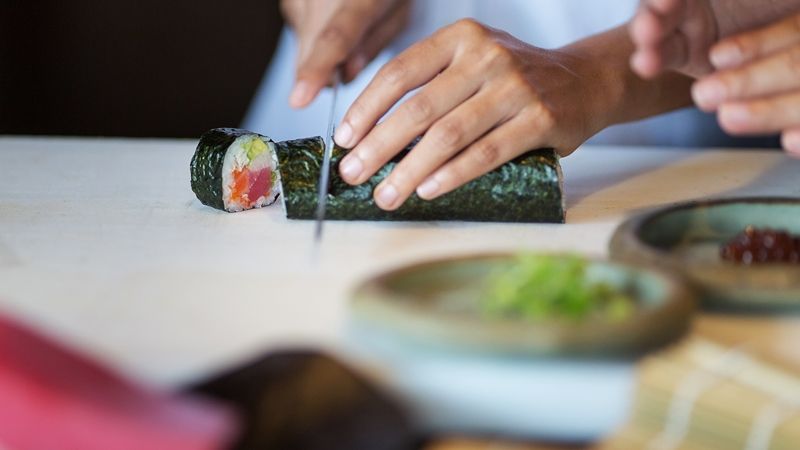 COOKING CLASS AT NAMU
AVAILABLE EVERY DAY, FROM 4PM-6PM
Gain insider access to the art of preparing Sushi, Sashimi and other Japanese favorites side by side with the chefs from our acclaimed signature restaurant, Namu.

THB 4,200++ PER PERSON

At NAMU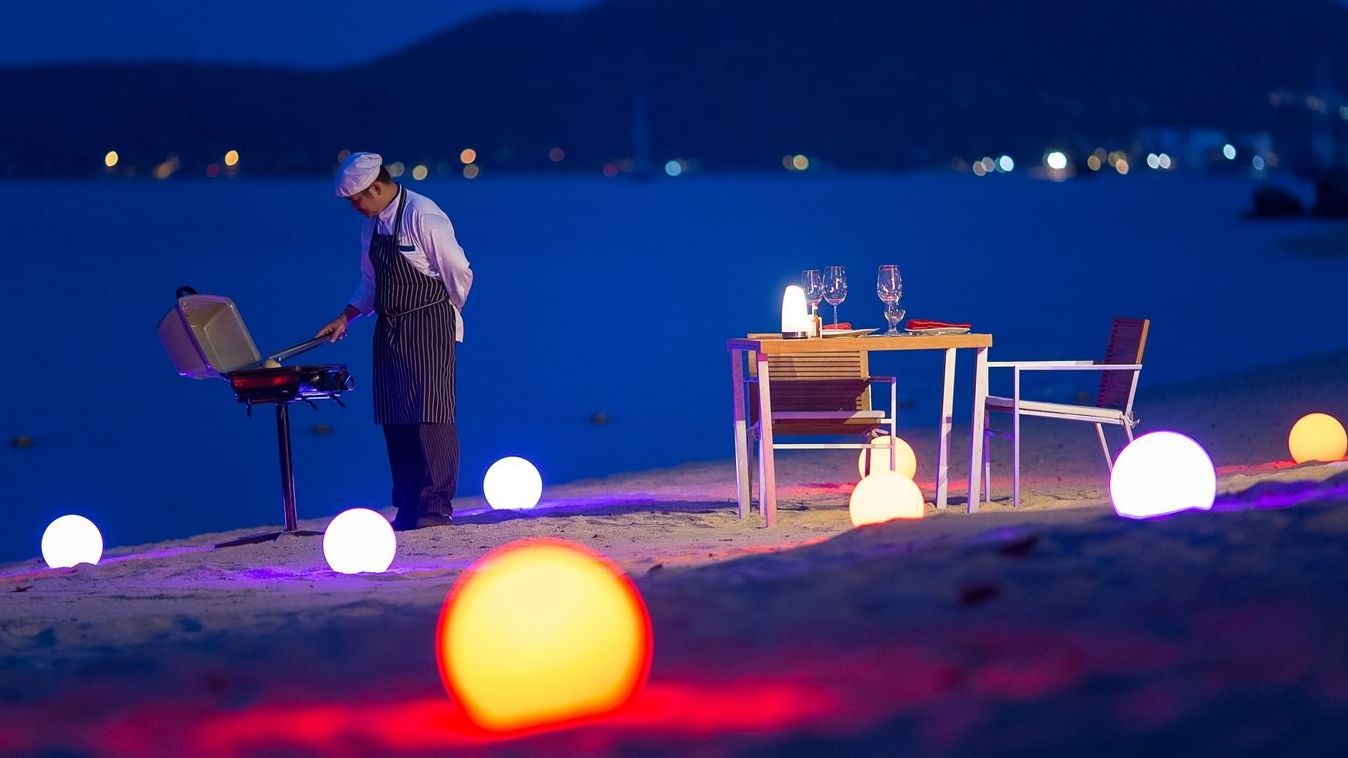 HOT OVER THE COALS
AVAILABLE EVERY DAY, FROM 6PM ONWARDS
Just because you're getting too comfy in your room doesn't mean you don't get to indulge. Just a buzz brings our gastronomic offerings to your door step.

BBQ Menu Options:
• Under sea experience THB 5,700++ PER COUPLE
• Carnivorous temptations THB 5,700++ PER COUPLE
• Ocean + earth tasting THB 9,900++ PER COUPLE

Hot over the coals on W beach set up surcharge
- THB 2,550++ for in-house guests
- THB 3,400++ for non-staying guests

**24 hour notice required
**in case of rain will move to Beach club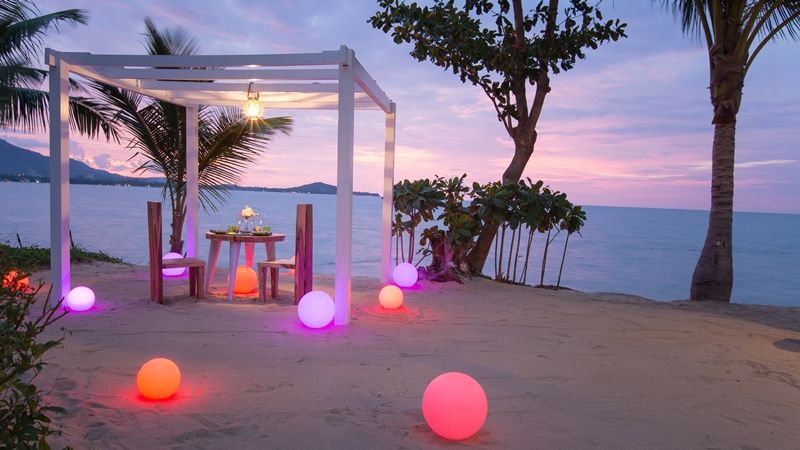 DINING UNDER THE STARS
AVAILABLE EVERY DAY, FROM 6PM ONWARDS
Imagine your private romantic dinner at the W Beach for just the two of you; a candlelit setting with a six or seven course Japanese-inspired menu.