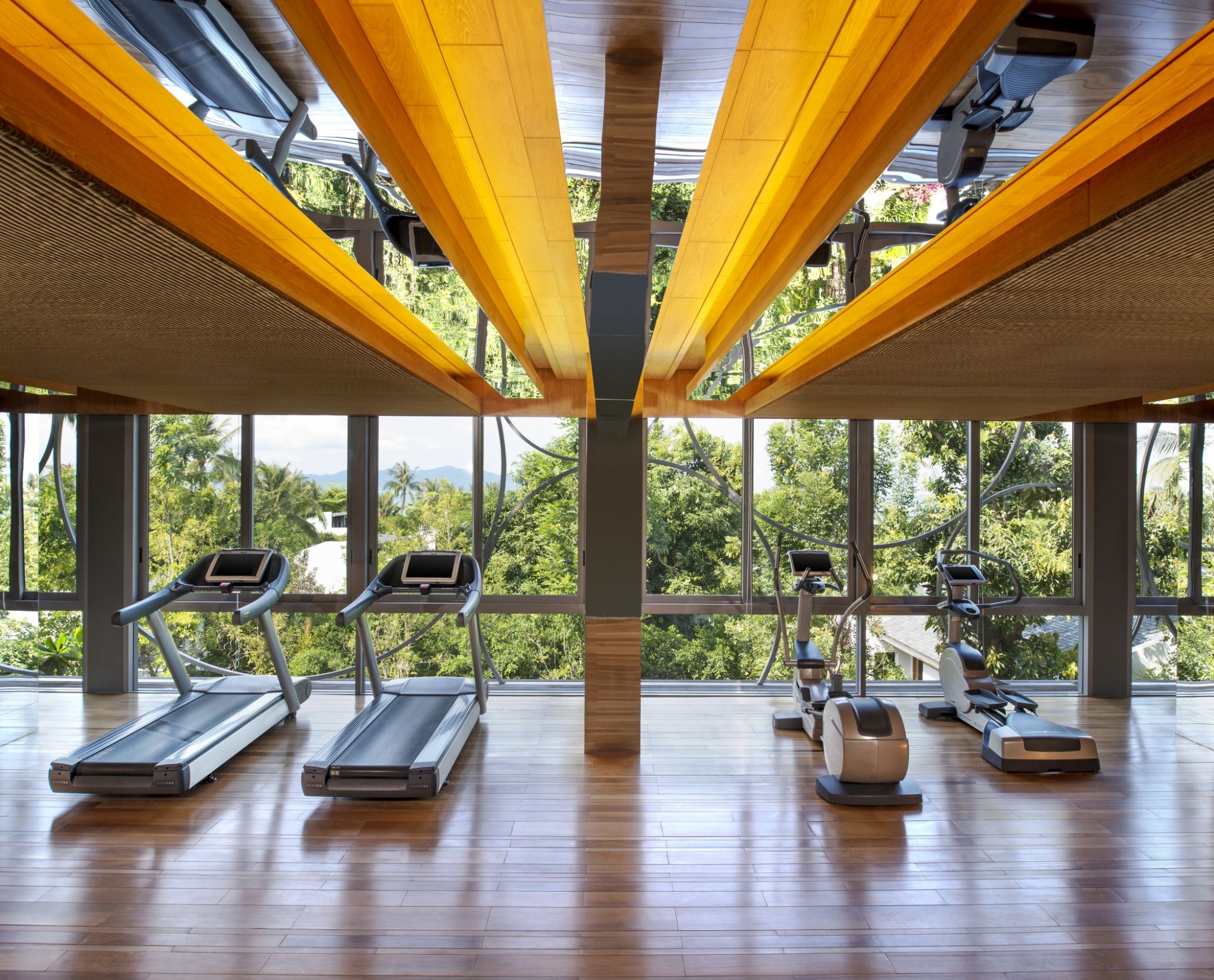 Whether it's after a hard night out or for one that lies ahead, FIT Gym is the place where our guests know they can always go to pump up their bodies and tone down their minds anytime they want. Created to celebrate the healthy body, gyms at all W Hotels Worldwide are known for providing 24/7 access to their guests.
Active and vibrant, FIT is more than just a typical hotel gym. This energy-charged fitness space reflects the core elements of W from boasting state-of-the-art equipments for cardio, strength training, pilates and more, to amplifying the environment with cutting edge design and energizing W music playlist. FIT at W Koh Samui is perched on the hill, covering an area of 210 square meters that overlooks the stunning view of the Gulf of Thailand. A variety of fitness classes led by professional instructors are available daily.
FIT is available to W guests 24/7. Whenever it's after 2am after a party at WOOBAR® or early morning before your set to see the sunrise, access FIT with your key card and amp your body up for a real FIT!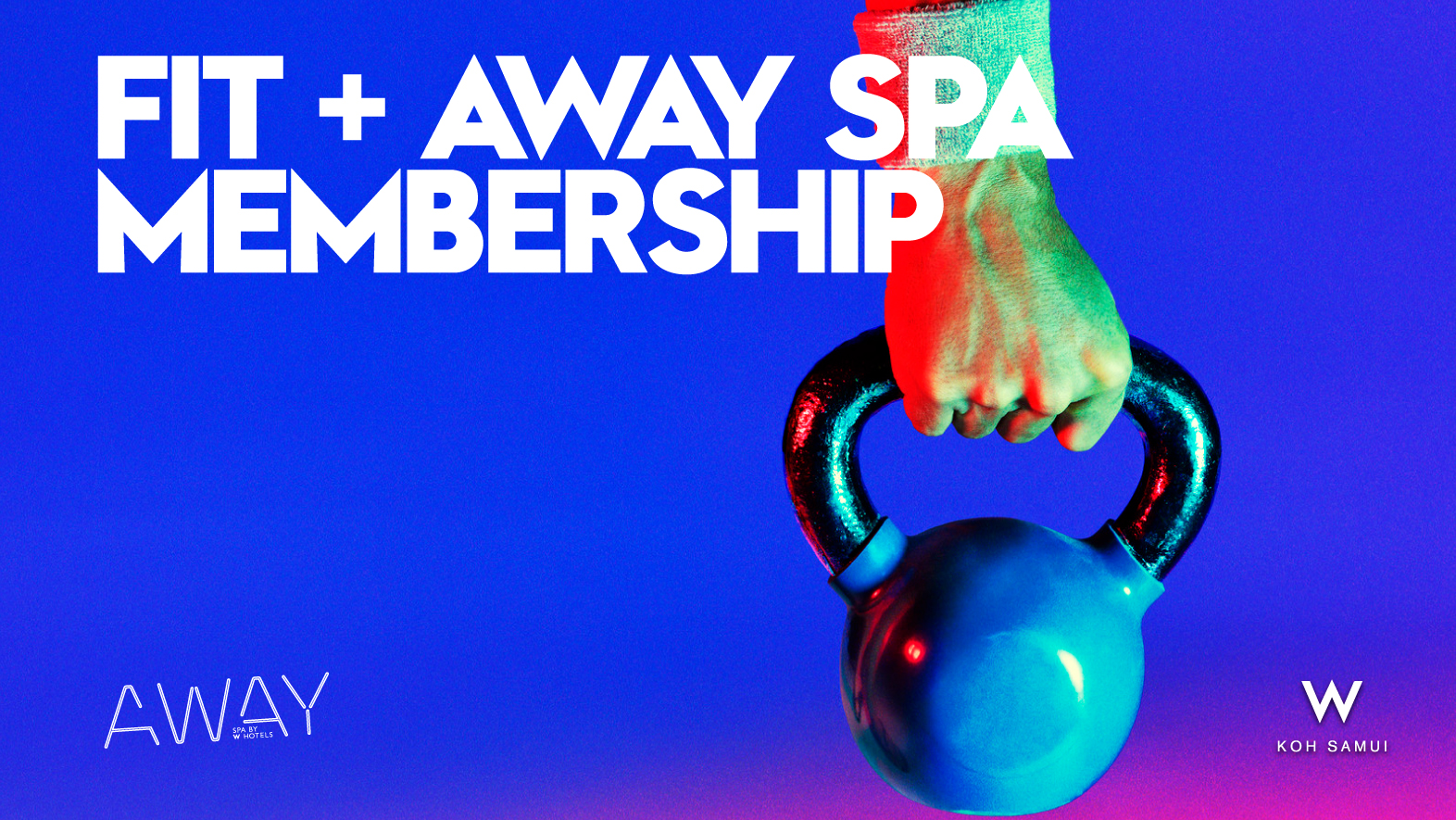 FIT + AWAY SPA MEMBERSHIP
Exclusive 30% discount on membership (Standard and Plus+).
From now - August 31, 2018 only.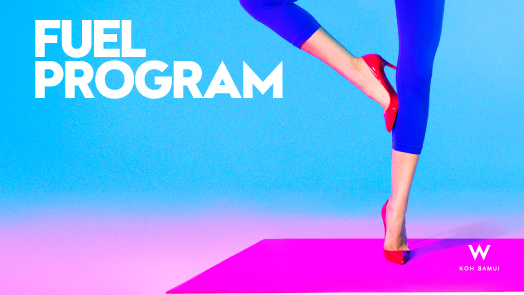 FUEL PROGRAM
Keep it FIT & FUN during your stay with us. Take a look at our fuel program and enjoy getting fit by joining our Muay Thai class or Water Polo.