Meeting Facilities at W Koh Samui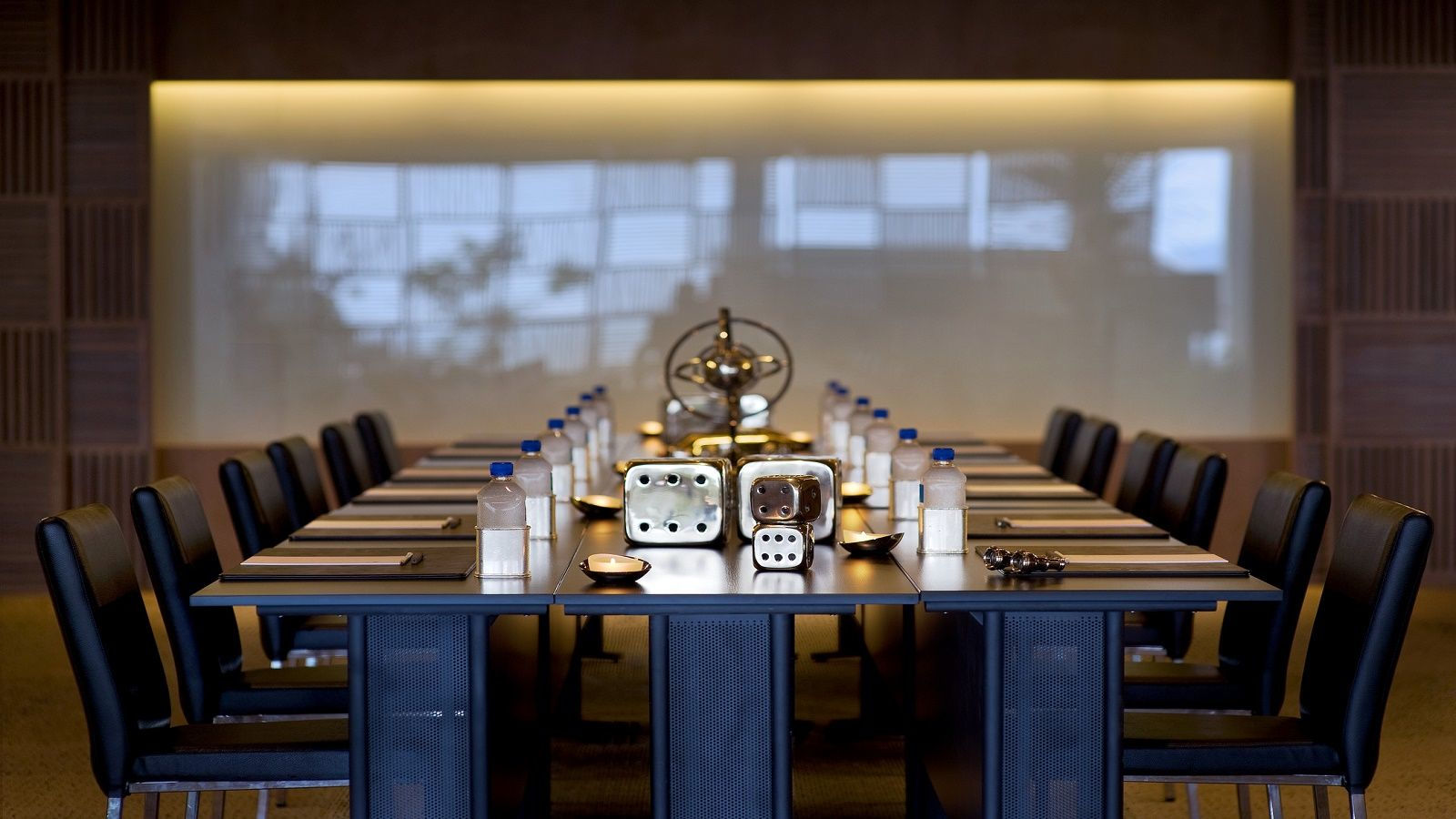 Elevate any meeting or event from ordinary to exhilarating. Creative in approach and innovative in design, W Koh Samui presents 150 square meters of event space. Engage and energize with our unique Sensory® Set Up, including mood music, signature scents and more. Fully wired rooms with virtually limitless, fully adaptable technology and audiovisual amenities mean you're within a millisecond of the world your influencing, while Wish Workshops(SM) escape the expected to uncover hidden talents and build new skills, take cooking or yoga classes at W Koh Samui. And if work isn't working for you, take a break with Recess(SM). All the while, our expert event planners are on hand to ensure an original occasion. Whether it's work or play, we take care of business. No problem.
OUR FEATURES
WISH WORKSHOP(SM)
Escape the expected to uncover hidden talents and new skills. Our Wish Workshops(SM) cater to all interests—from Thai kickboxing lessons to cooking and more.
SENSORY® SET UP
Make your meeting memorable with our Sensory® Set Up. Host an event that entices all five senses with mood music, aromatherapy scents, thought-provoking place cards, creative catering, retro candies and inspiring games.
VENUES
Gather at W Koh Samui. From an imaginative, expansive Great Room with pre-function space to customized Retreats to our spectacular "Edge of Wonderland," each of our venues synthesizes our unbeatable natural surroundings and bold ambiance. More
WHAT COOL STUFF
Bask in virtually limitless technology. Plasma screens, High Speed Internet Access, Wi-Fi and state-of-the-art audiovisual equipment put you within a millisecond of the world you're influencing.
RECESS(SM)
Take a time out. Step away from business and motivate minds with our Recess(SM) options. Our meeting specialists help create unique, inspiring and fun experiences that will transform your meeting into a virtual playground. More
WHO BENEFITS
Unforgettable occasions. Remarkable rewards. Access the award-winning Starwood Preferred Guest® program and Starwood Preferred Planner®, which provide rewards and recognition for meeting planners. Earn one Starpoint® for every 3 USD of eligible group revenue when planning a meeting, party, wedding or family reunion. Redeem Starpoints for complimentary hotel stays and room upgrades with no blackout dates.
ECO-MEET
W Koh Samui presents the way of doing business with respect to the environment. Cutting back on waste by using eco-friendly meeting products like recycled paper, go paper-free with digital notifications, natural daylight, non linen meeting set up, water in jugs, online registration and slideshow presentations rather than handouts.
Anything else? We can do....explore more E-CO MEET Package.
Mr. Thanapon Tripataraporn (Pon) l Events Manager

Tel: (66)(77) 915999
Fax: (66)(77) 915909