Be in the know the way we have lived, worked and played – relaxing by day, celebrating by night. Ignite your energy and be ready for what W Koh Samui has to offer!
BACKSTAGE FESTIVAL
We celebrated our deep passion in fashion, music & design and remixed
it into one concrete experience - Backstage festival. Take a look at the energy that's only W's and stay tuned for the next backstage access in 2018. Stay pulsed!
WILD WILD WET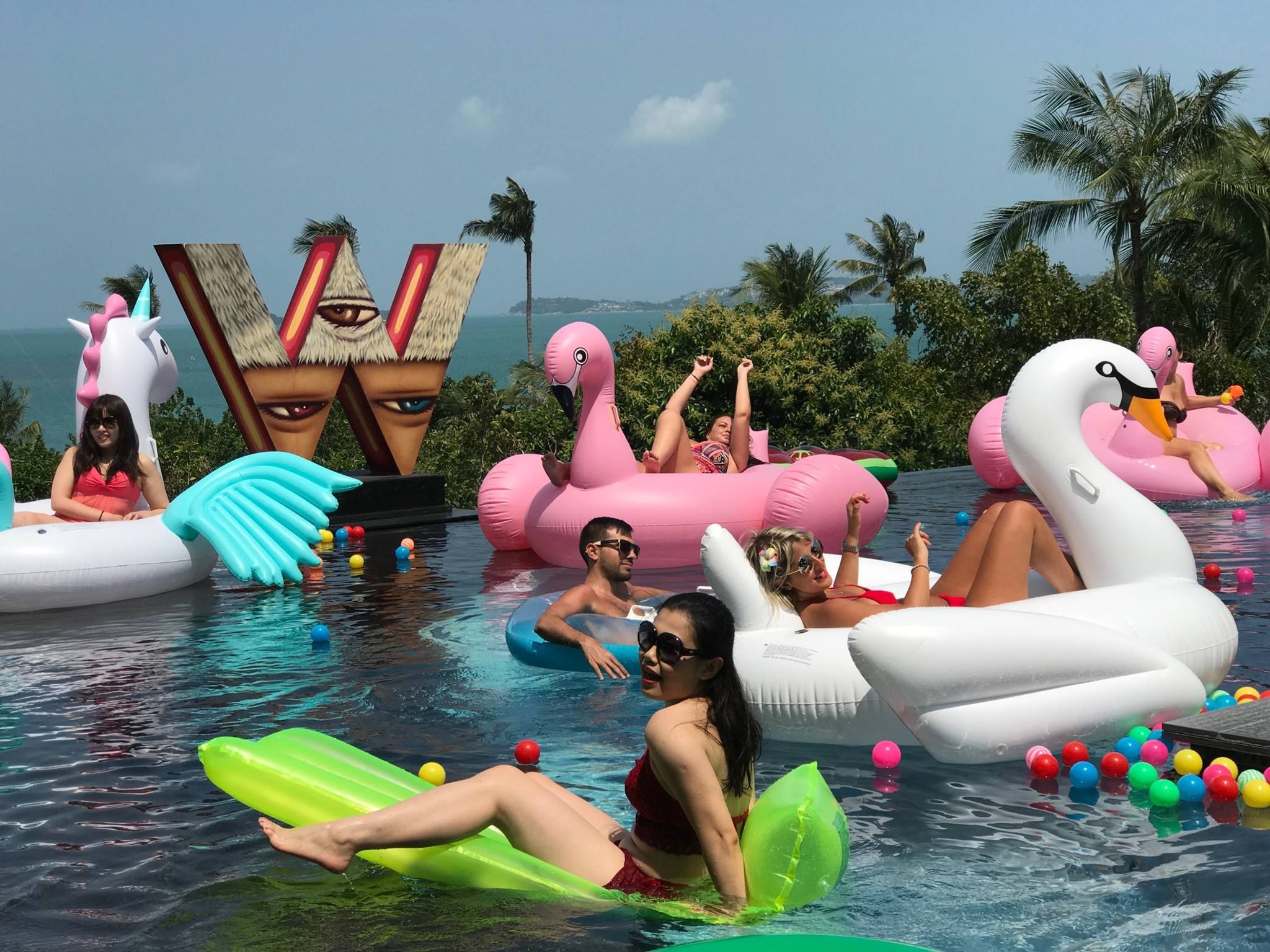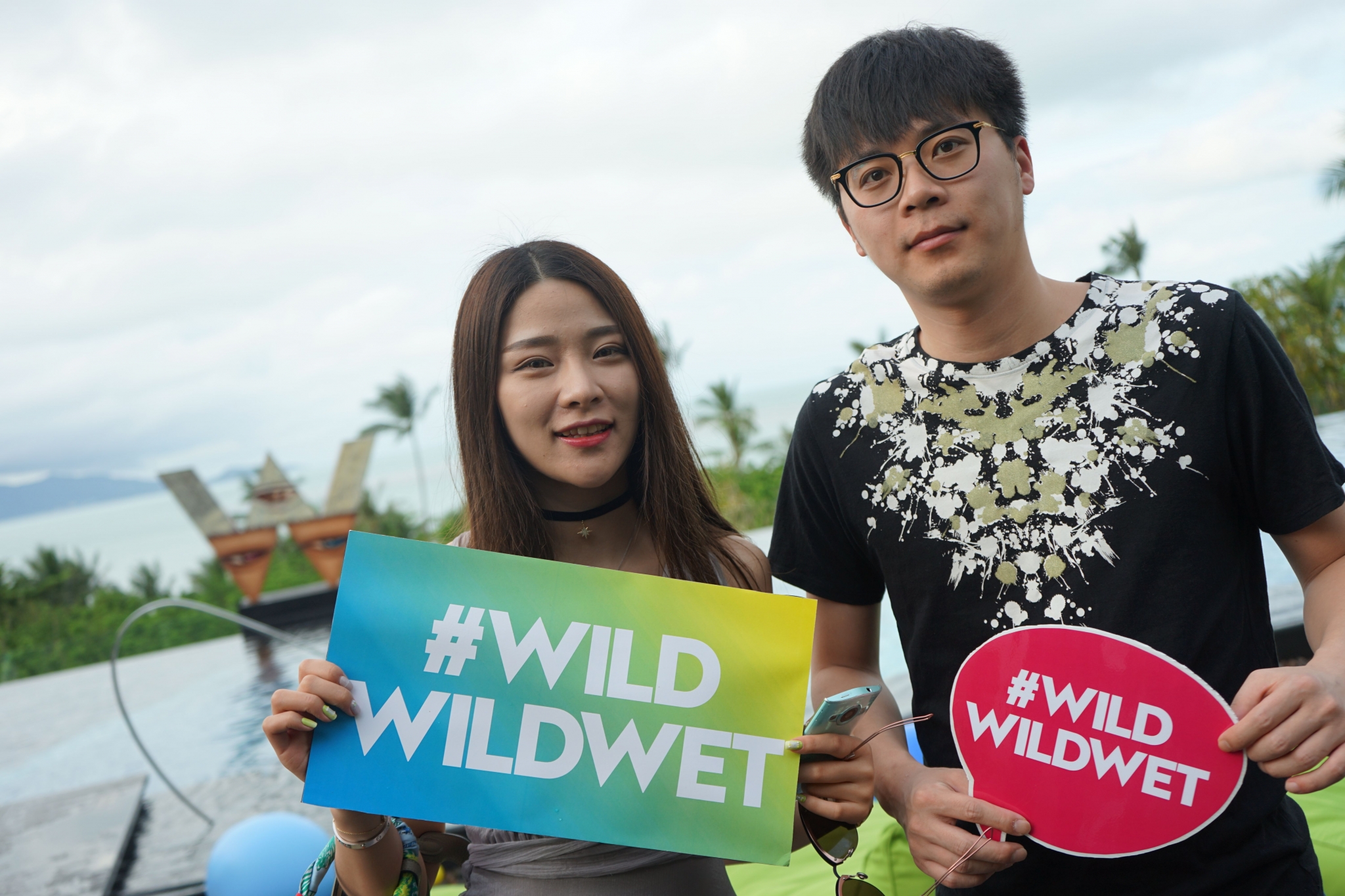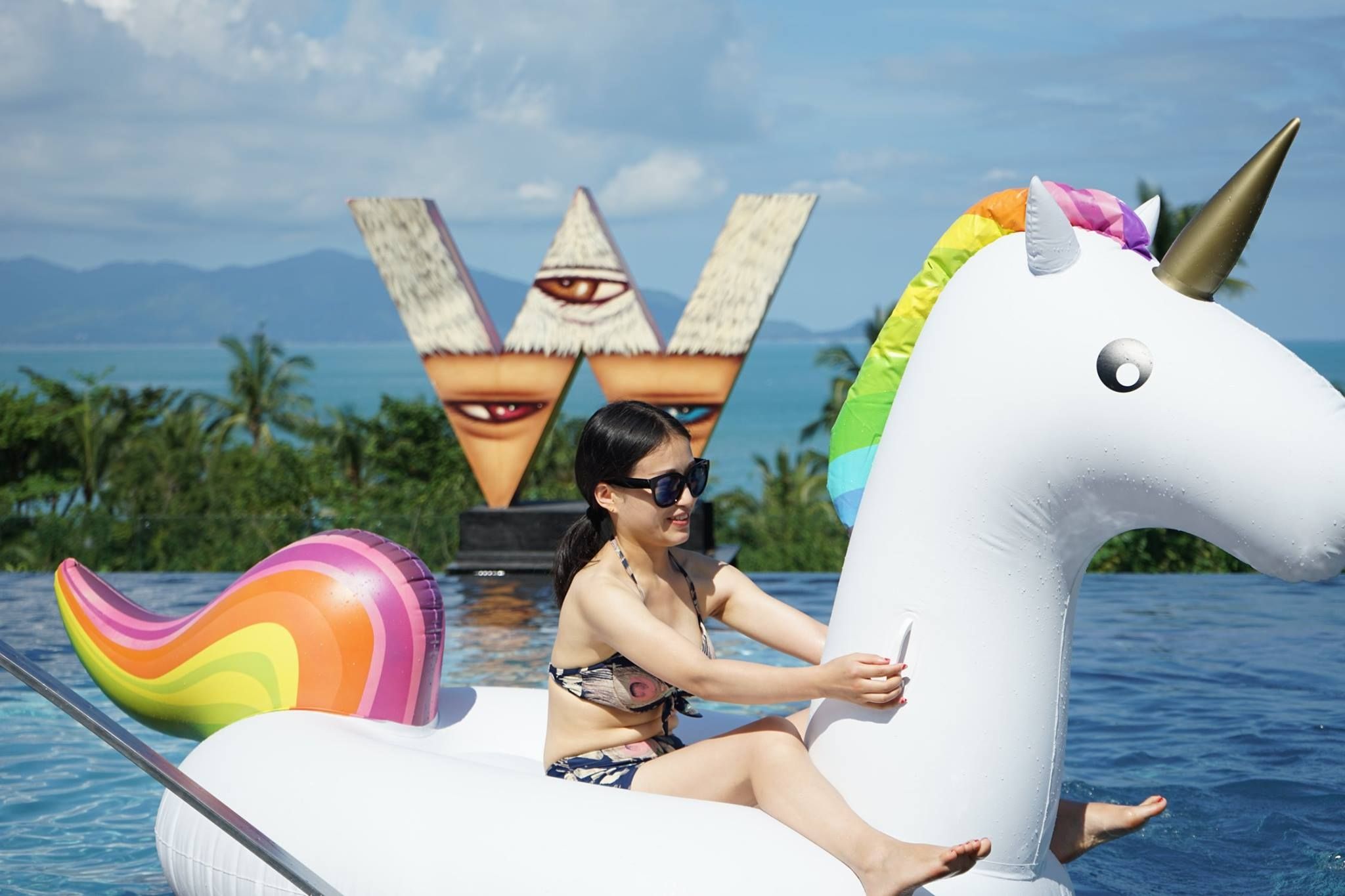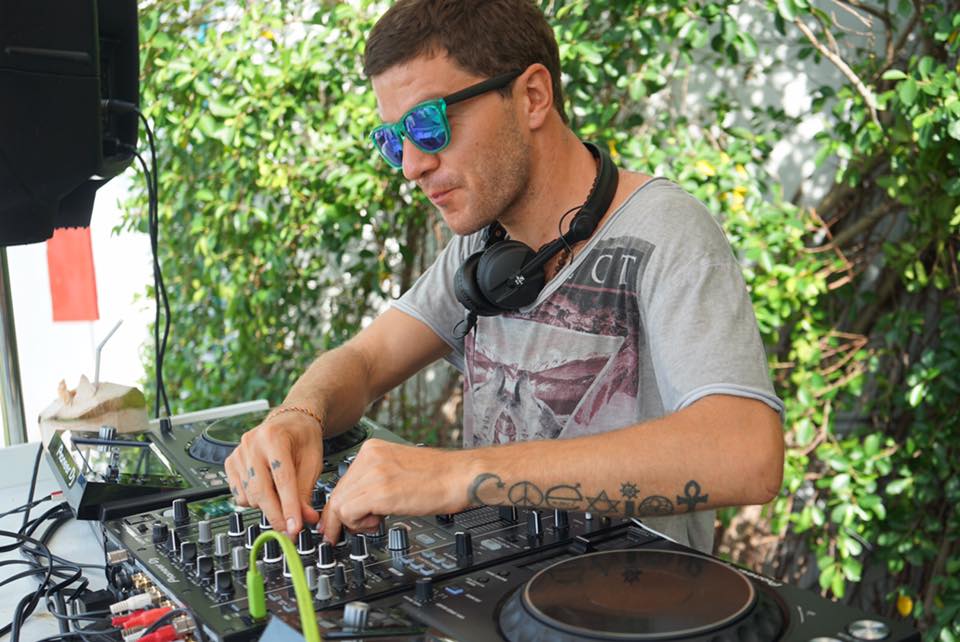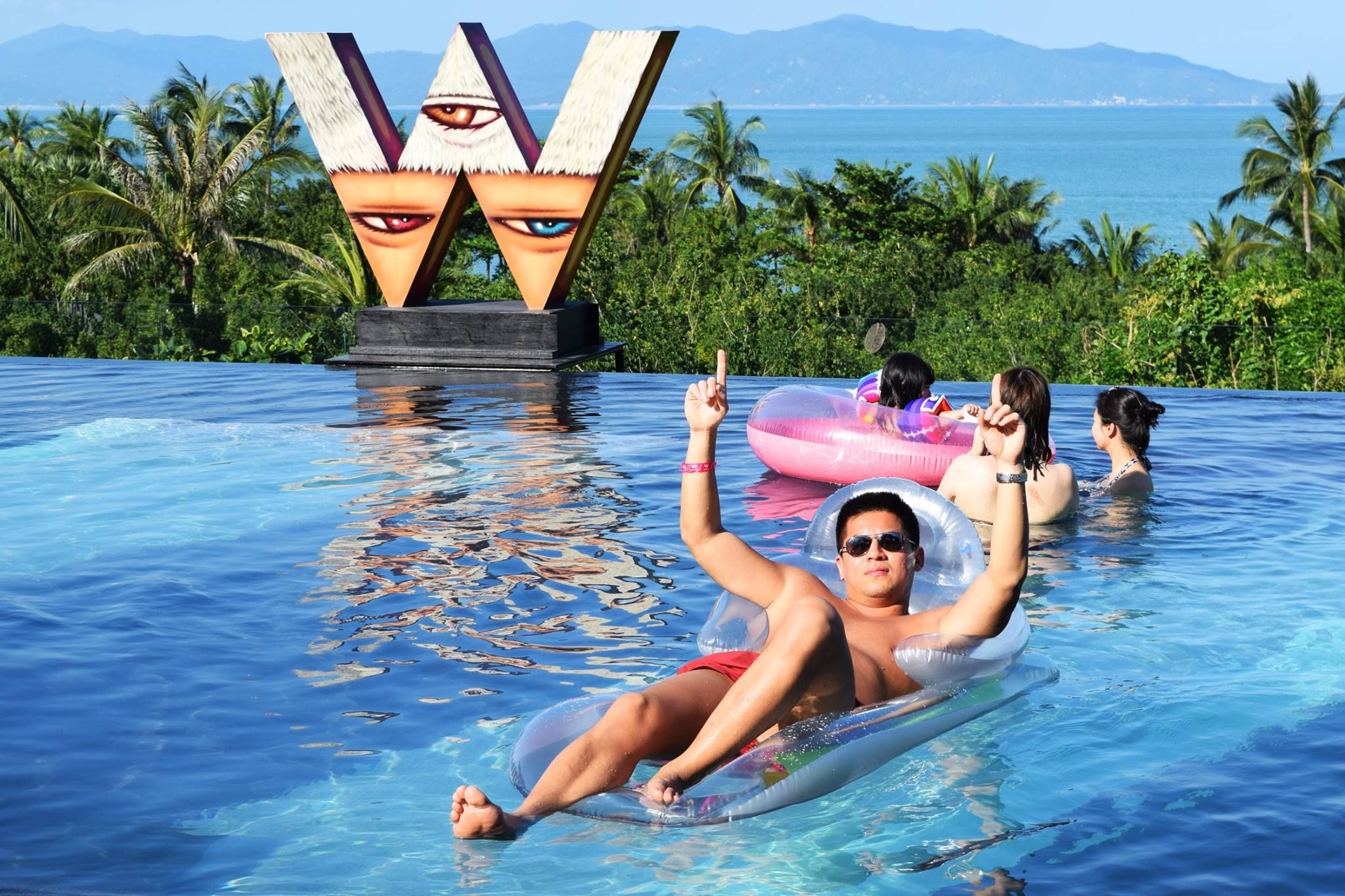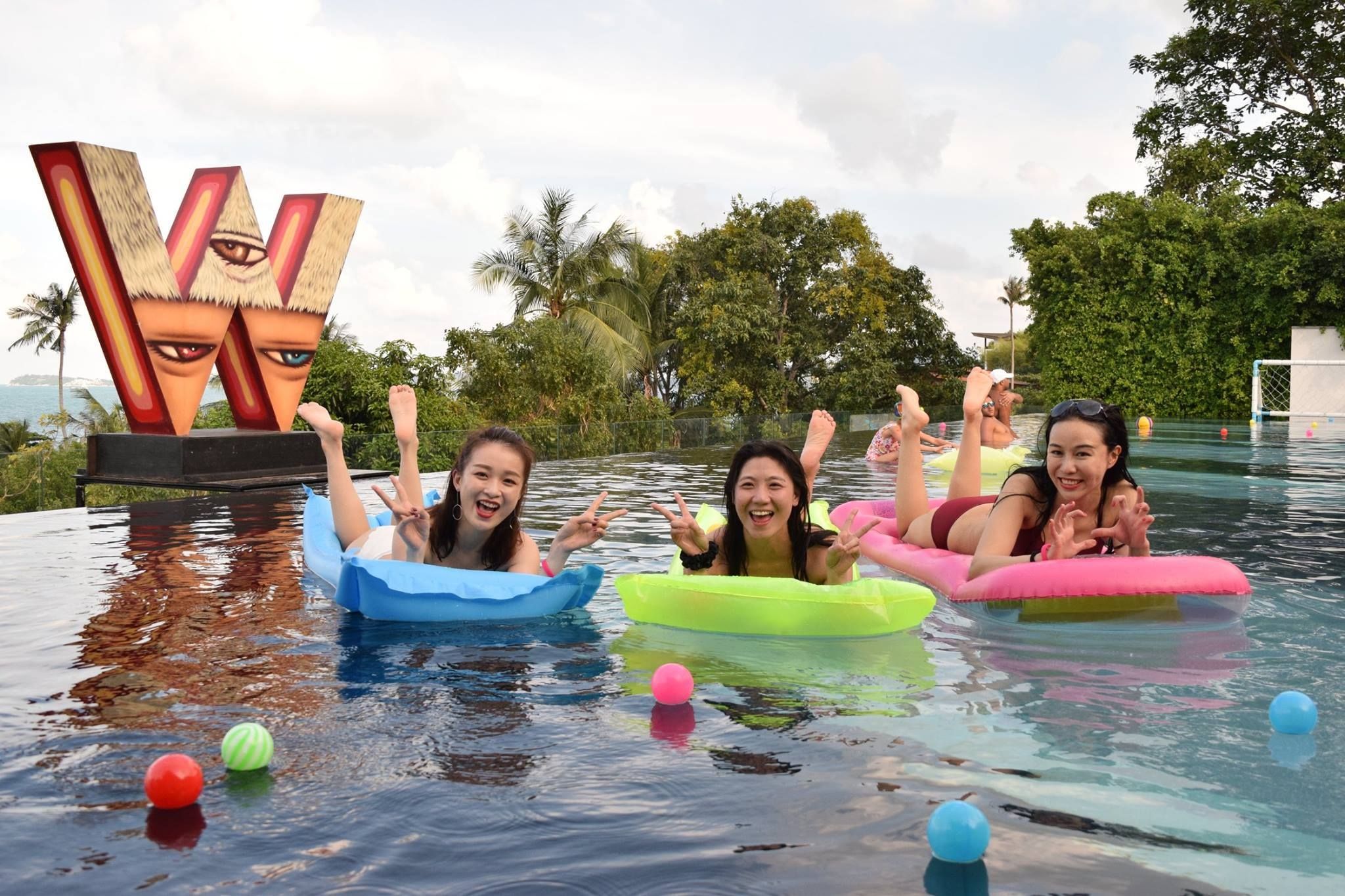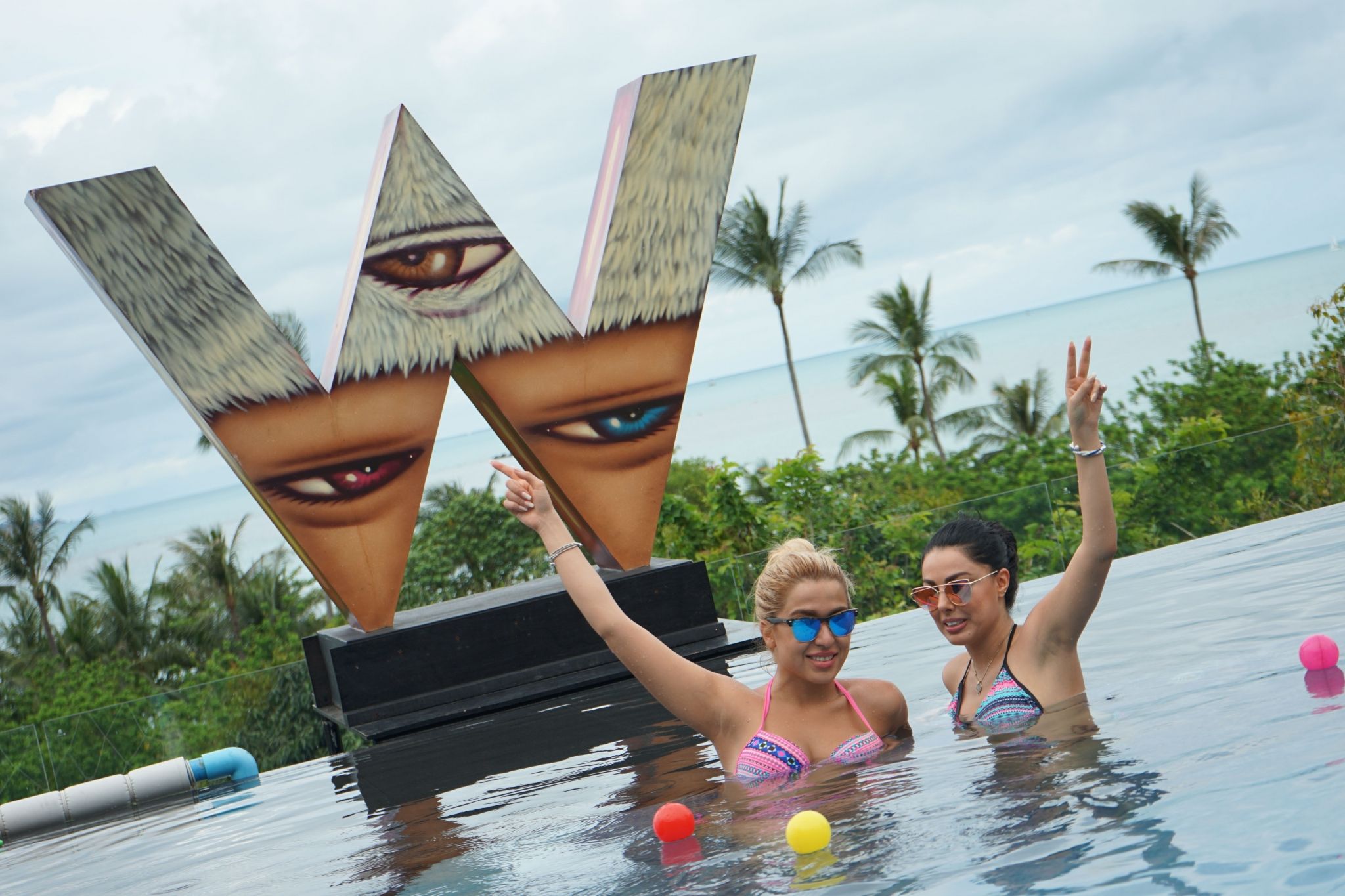 We went wild at WET, monthly pool party 1st Saturday of every month featuring special guest DJ and W Music Curator "Armando Mendes".
YOOMIA
Throwback to one electrified evening with Yoomia, people who have good ears in music wouldn't have missed! Lose yourselves to the modern sounds of fresh electronic, latin & gypsy whilst watching Sunset scene with sea calm and sipping great drinks from WOOBAR®.
Yoomia Sim is an internationally recognized New Zealand violinist with over 16 years of industry experience. Her professional career has taken her across the Americas, Europe, Asia, the UK and Australasia. In 2017 alone, her violin has taken Yoomia to Singapore, Japan, Thailand, Australia, New Caledonia, India, Sri Lanka, Vietnam, Taiwan and Korea.
SHOCKWAVE SUMMER PARTY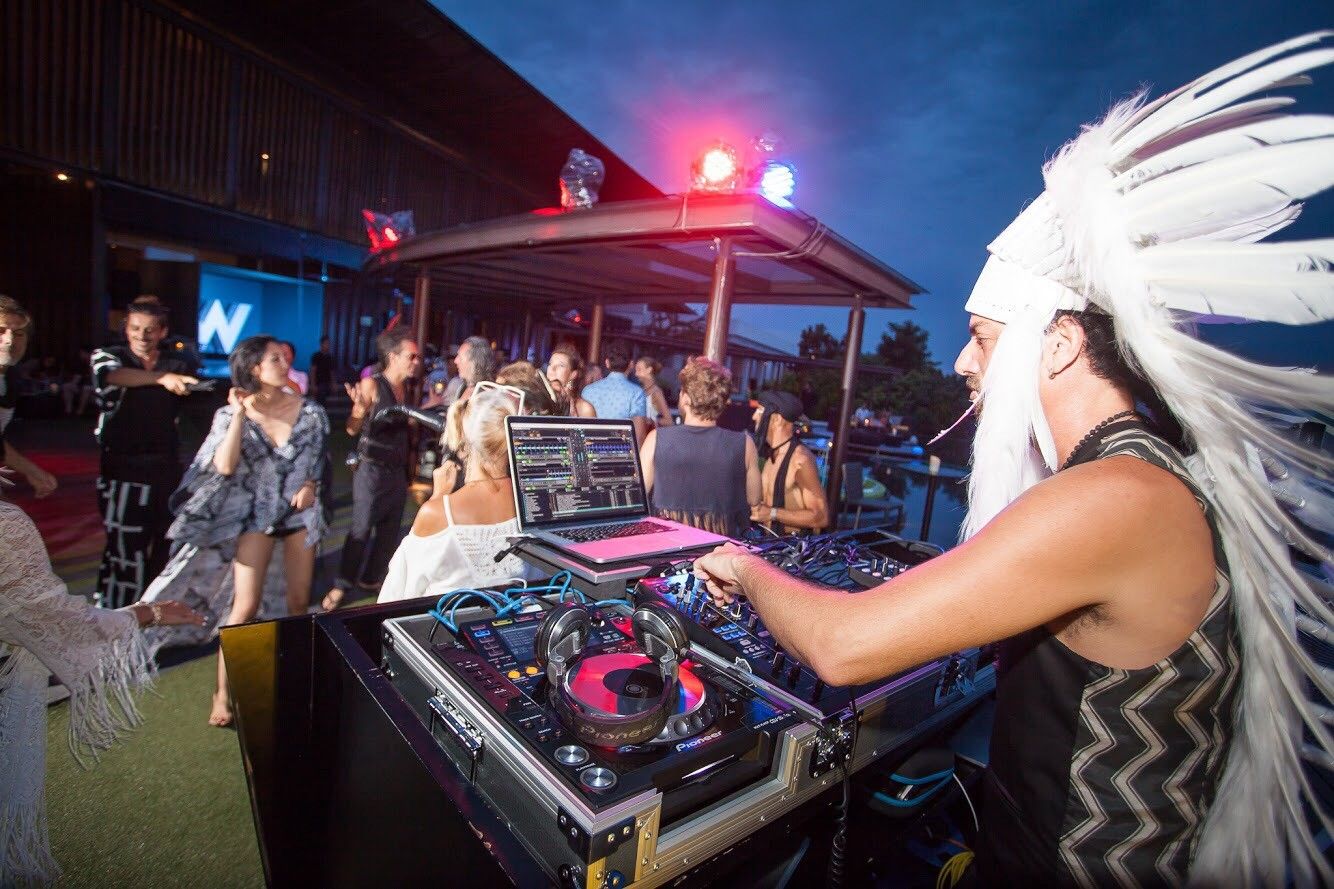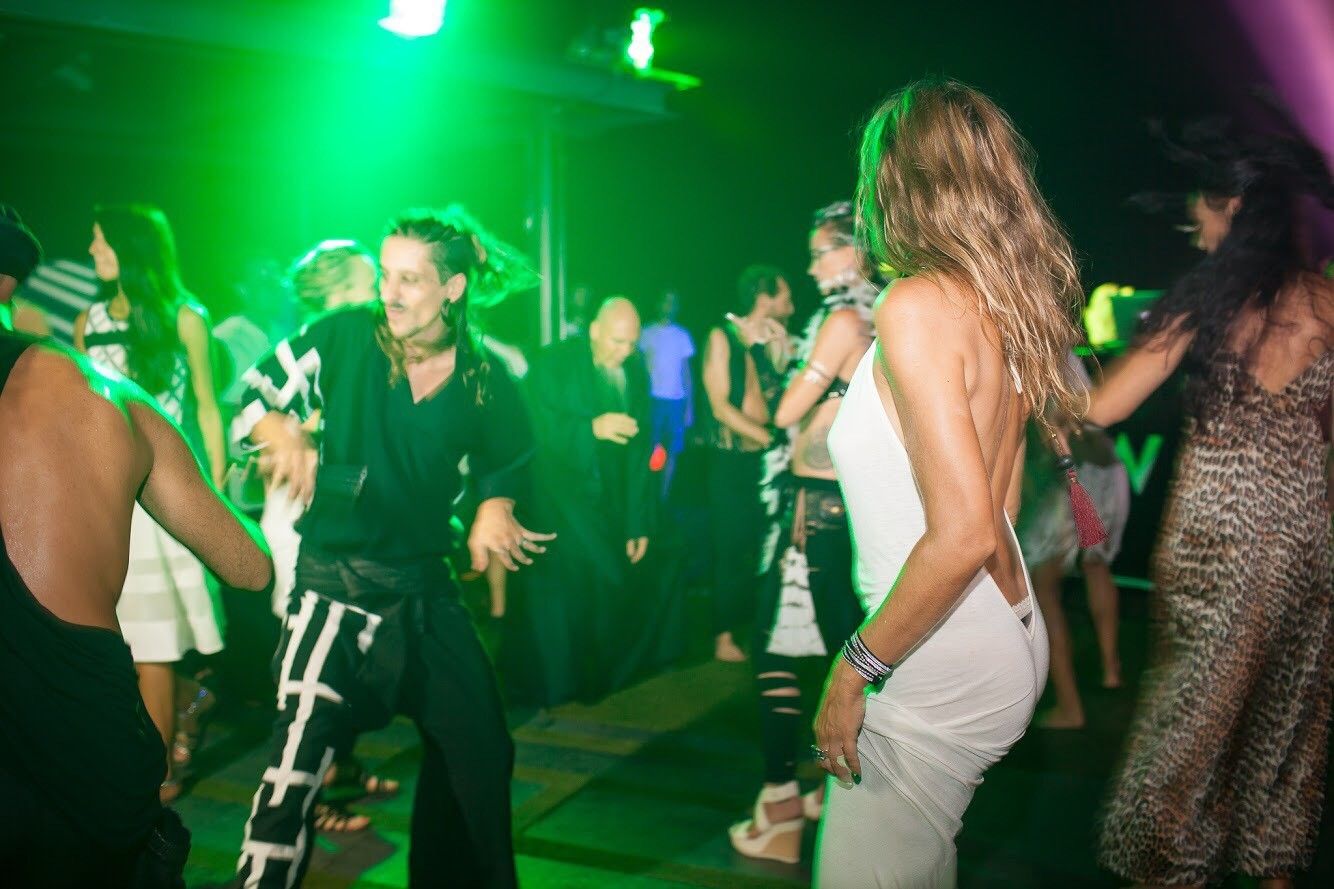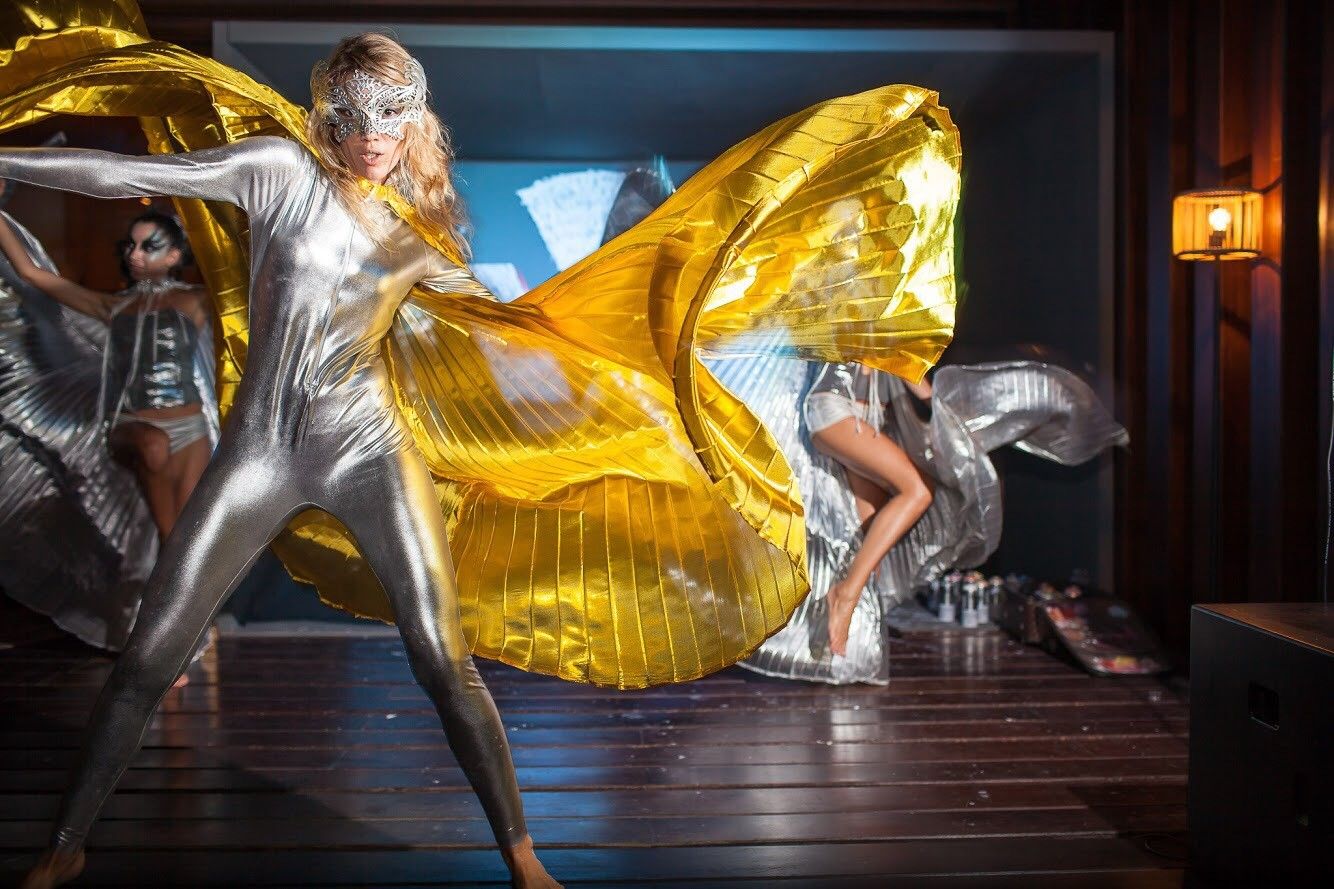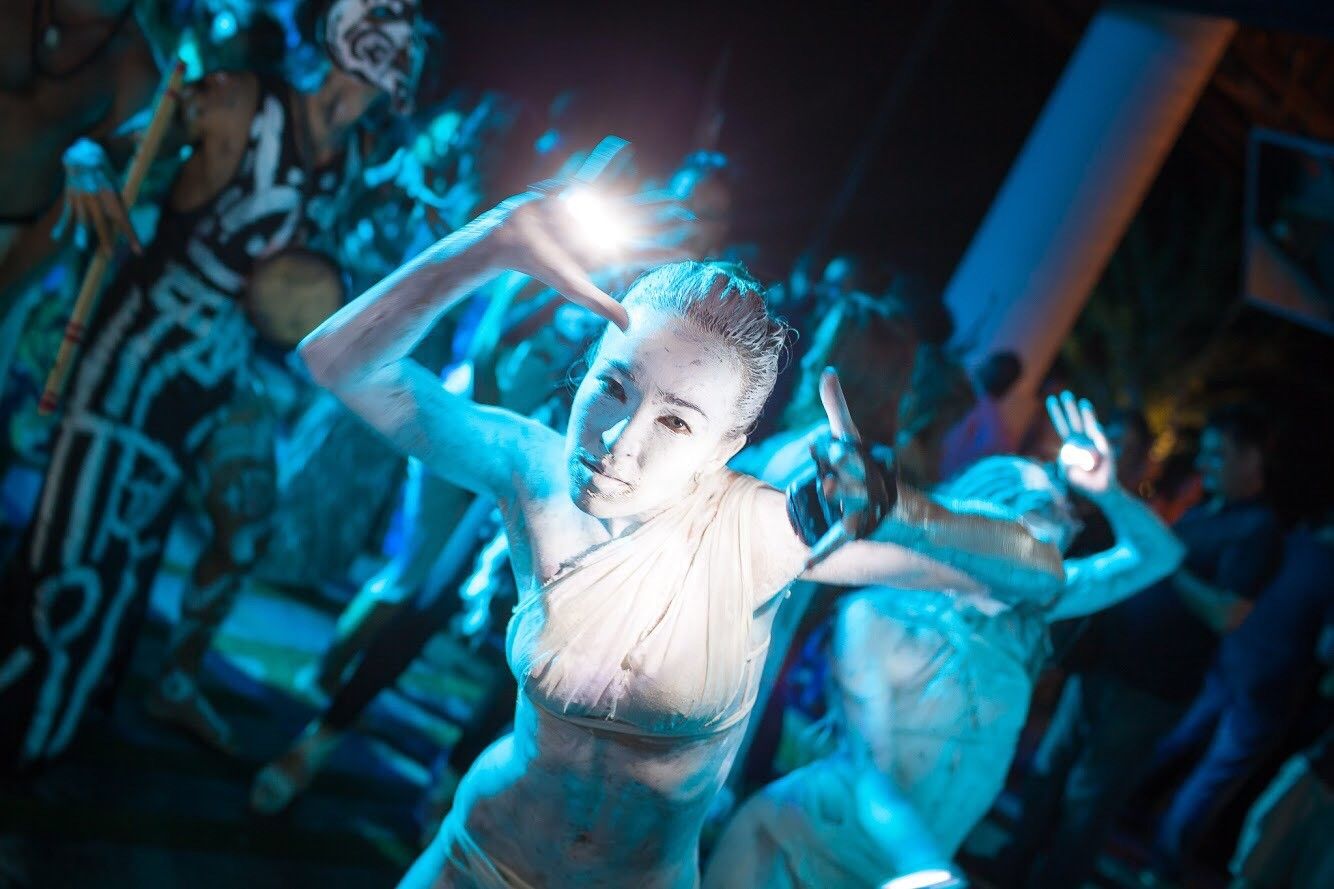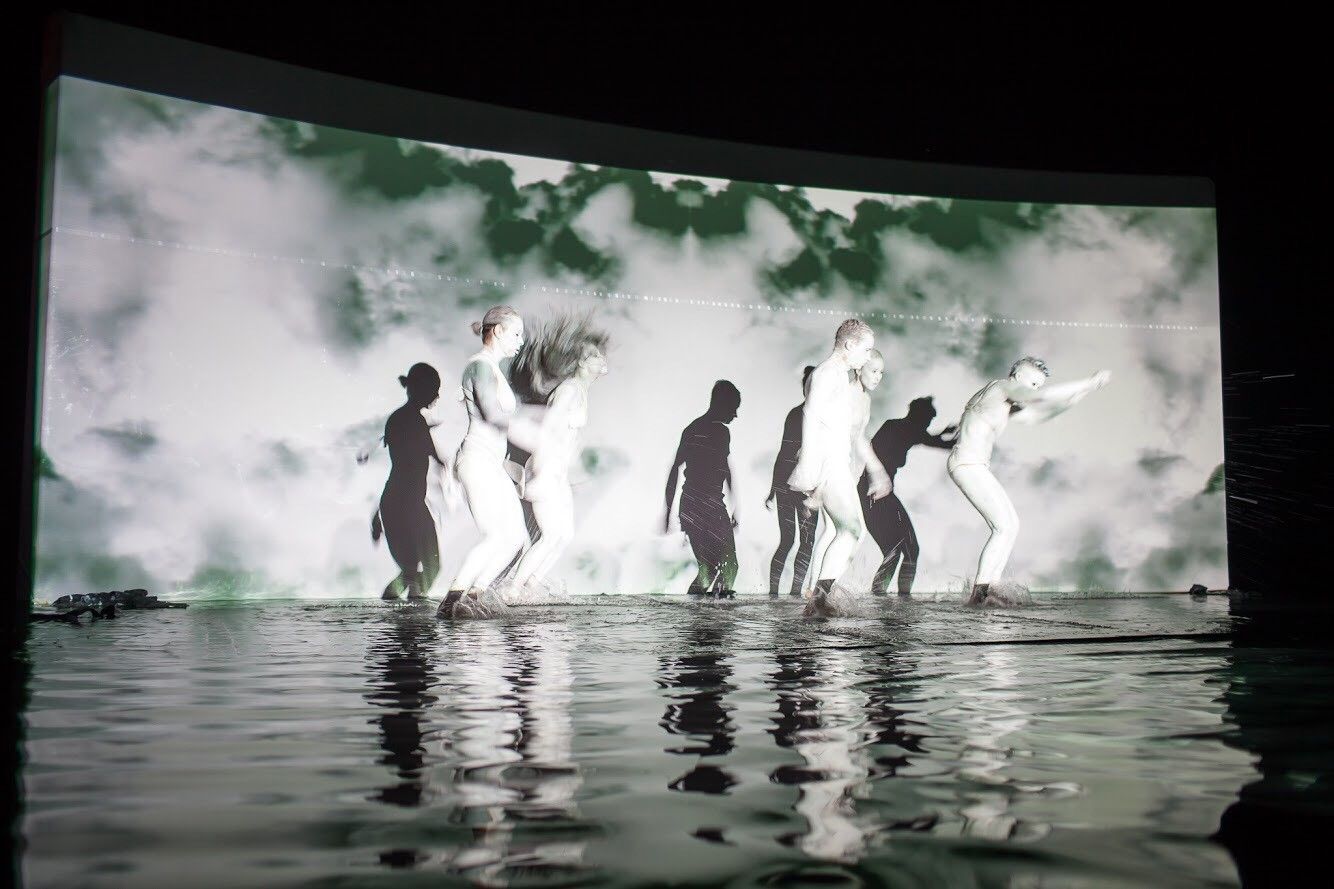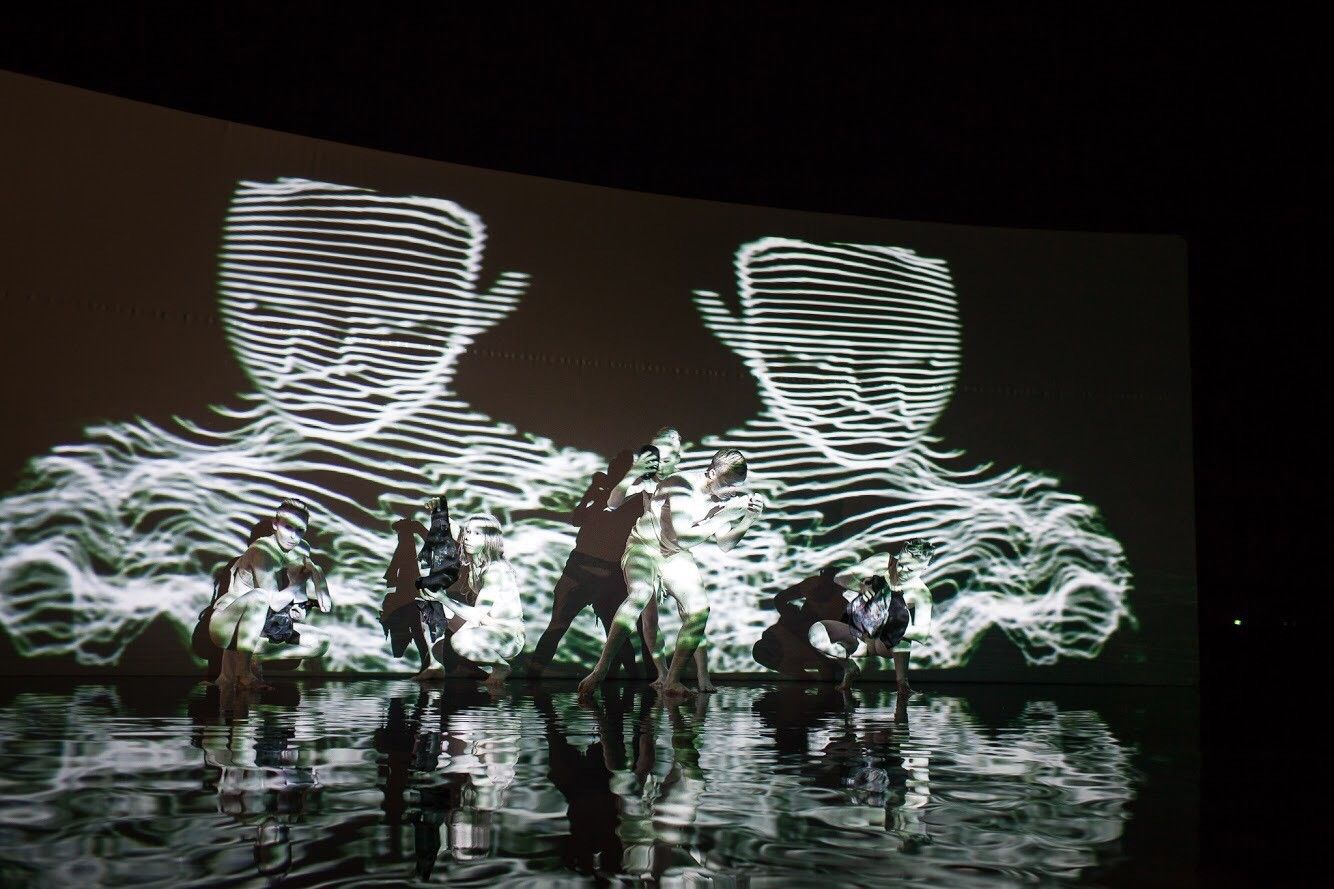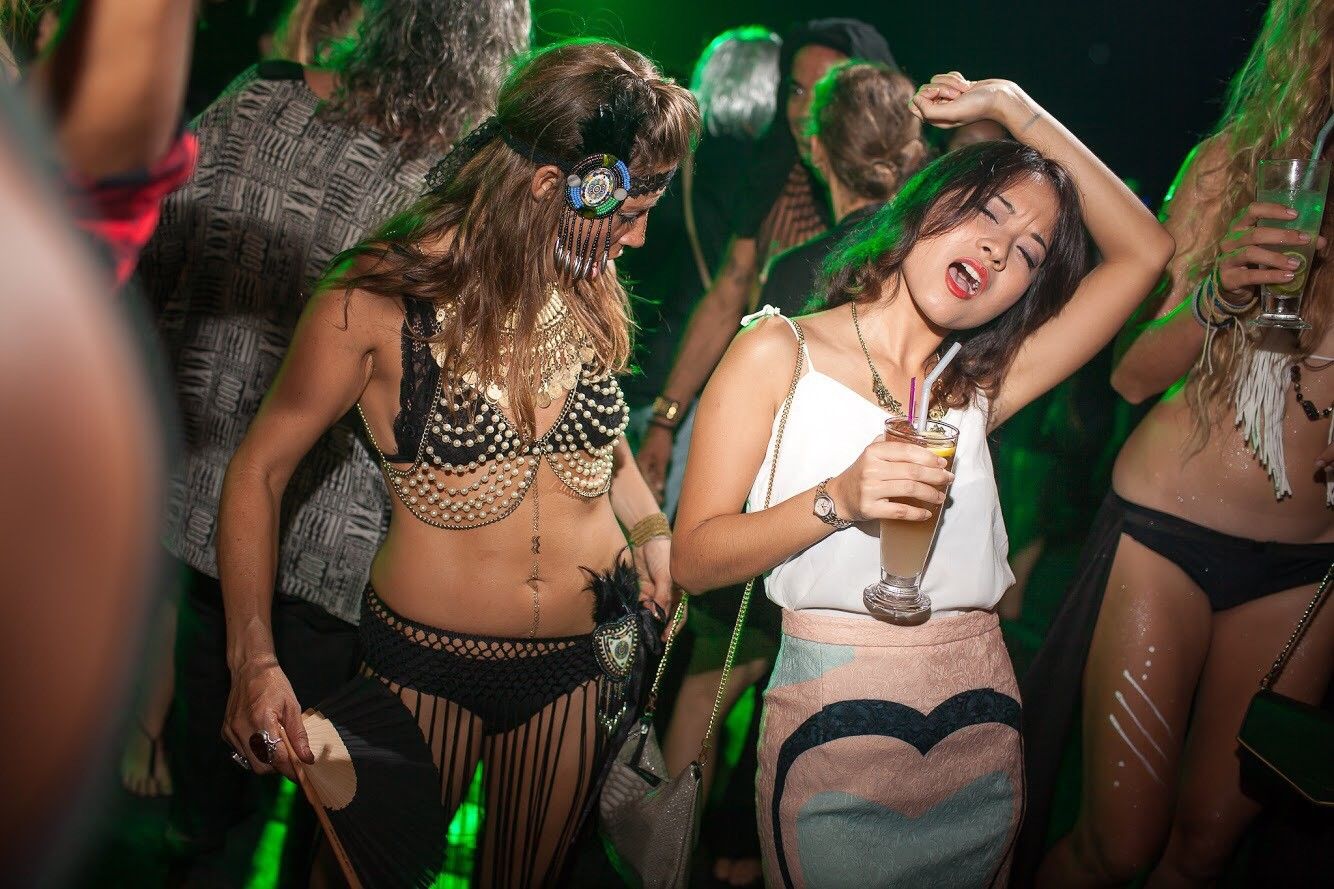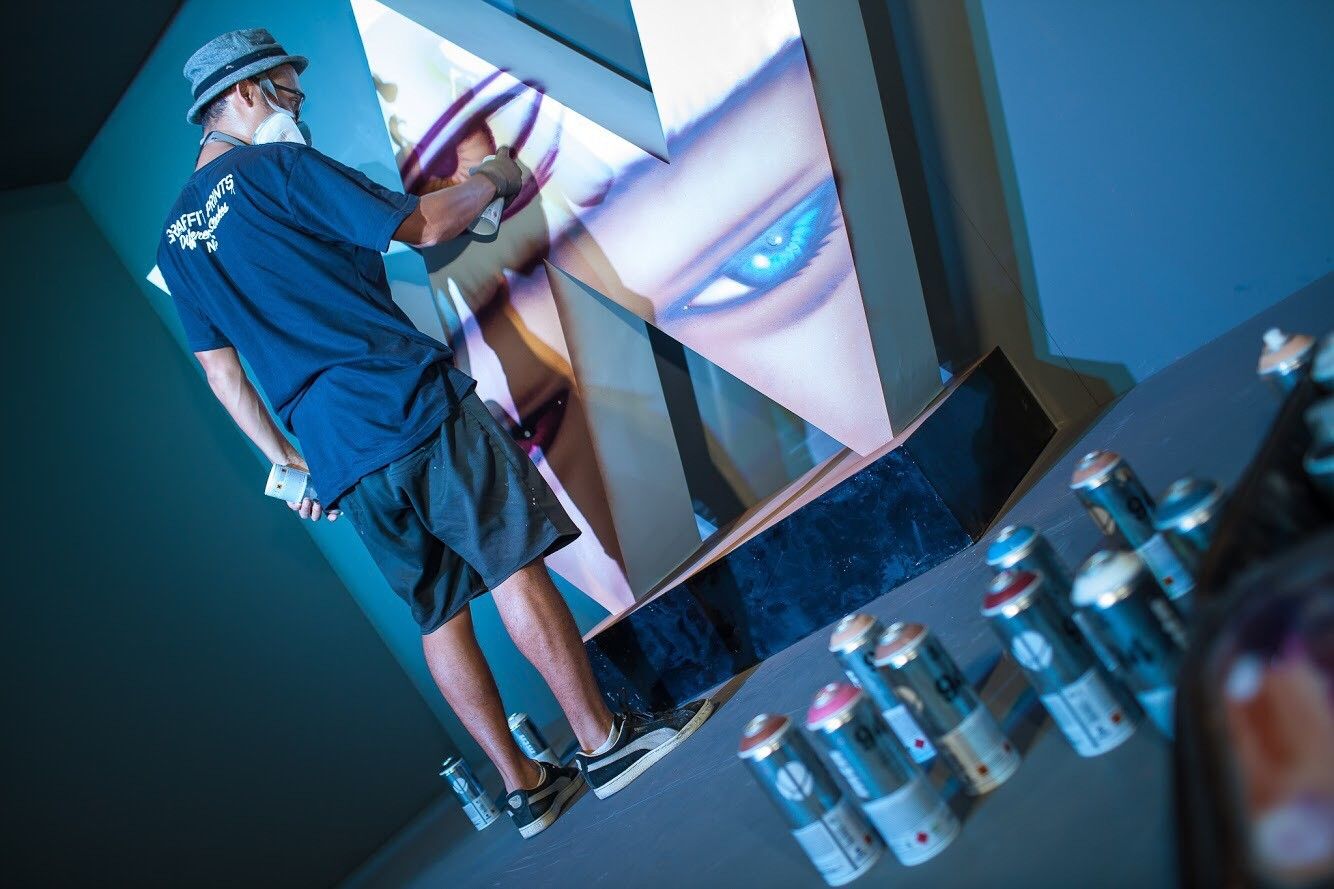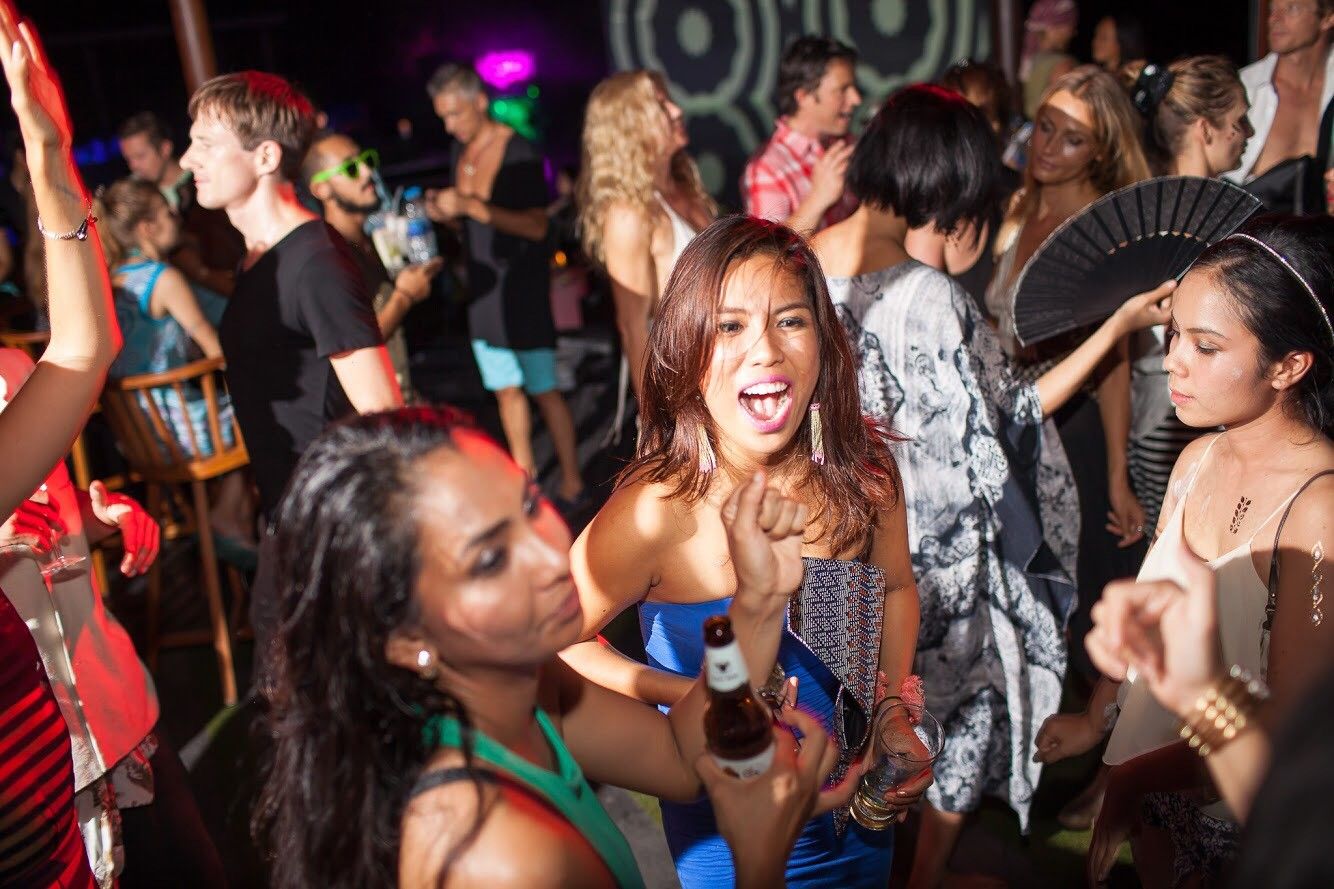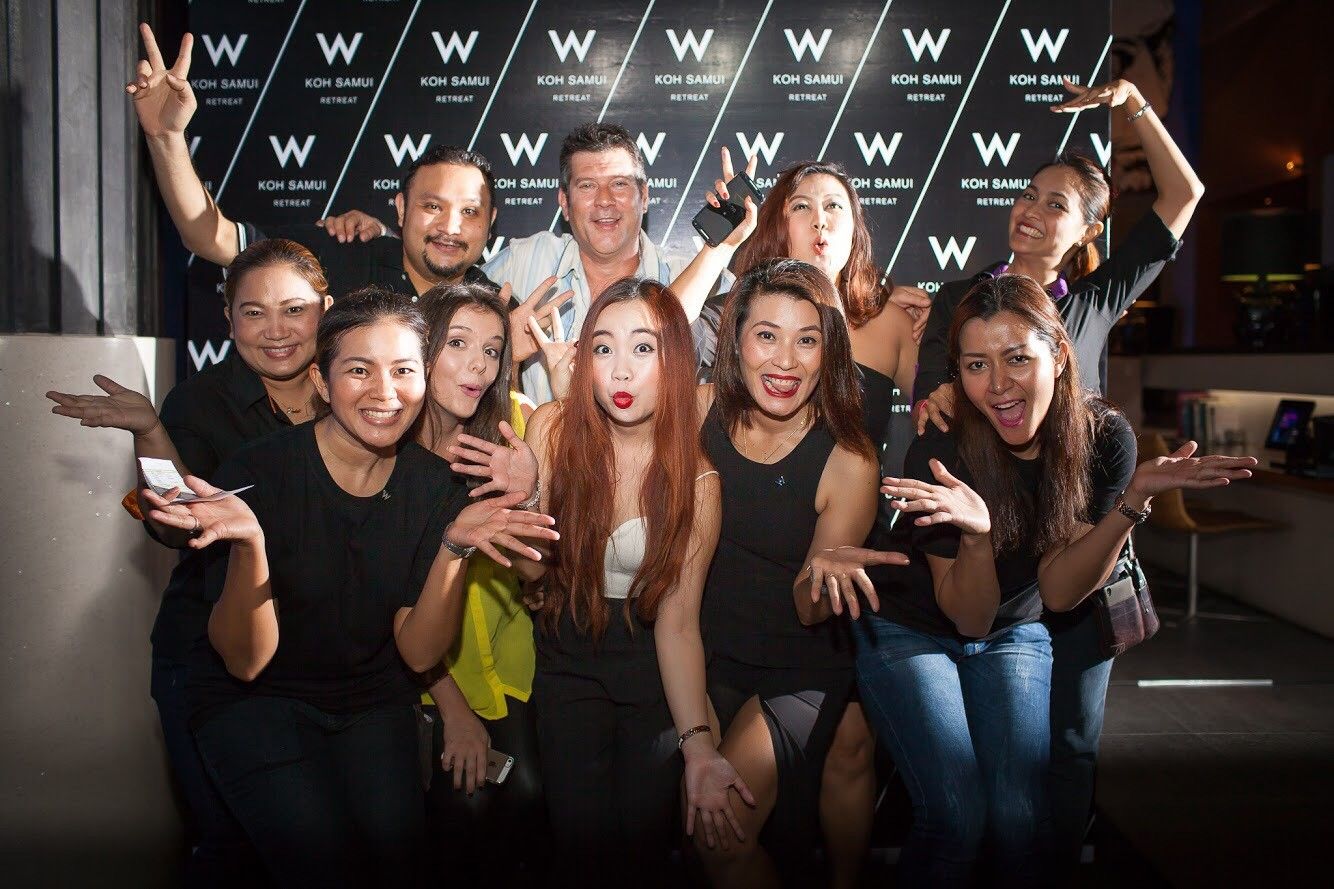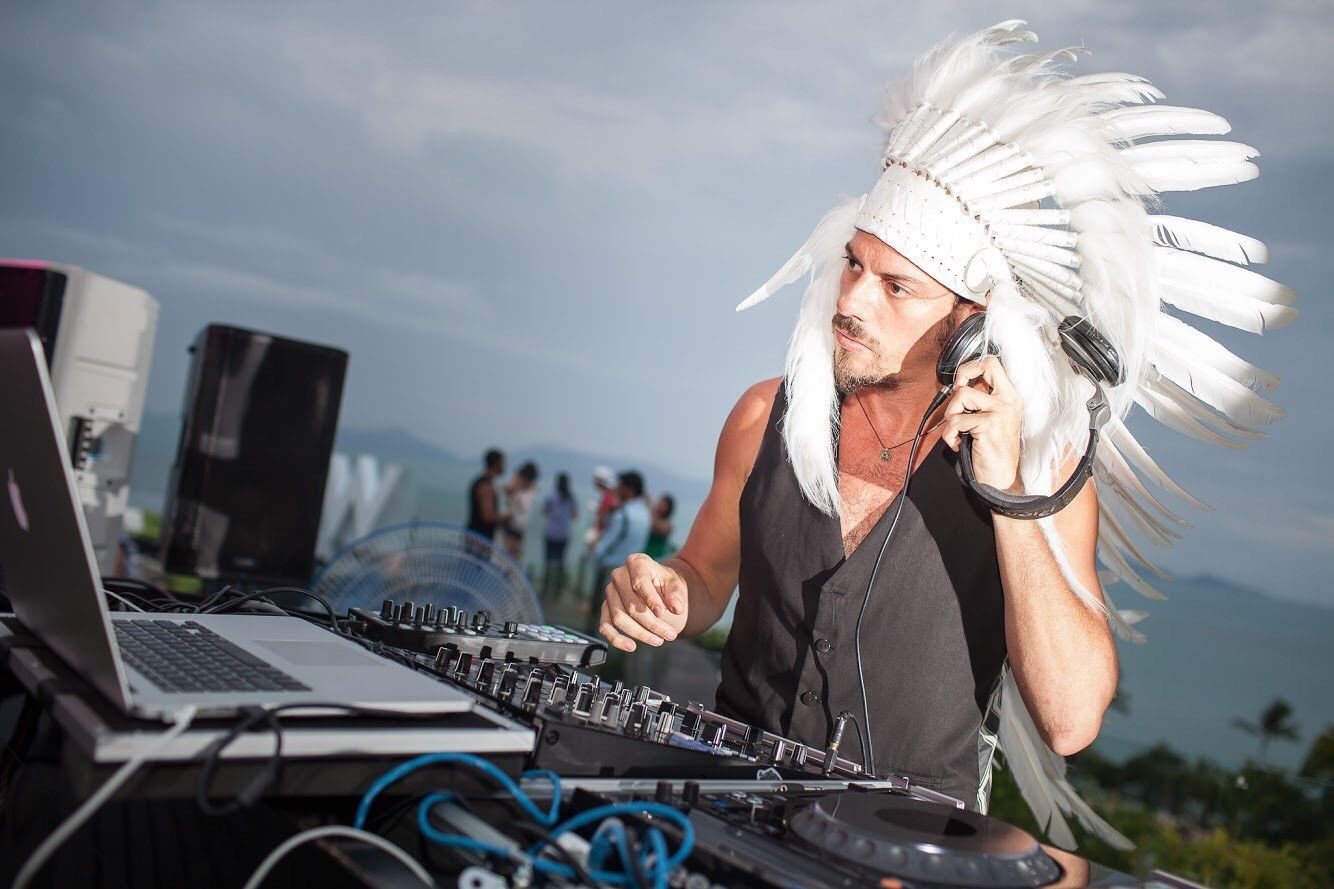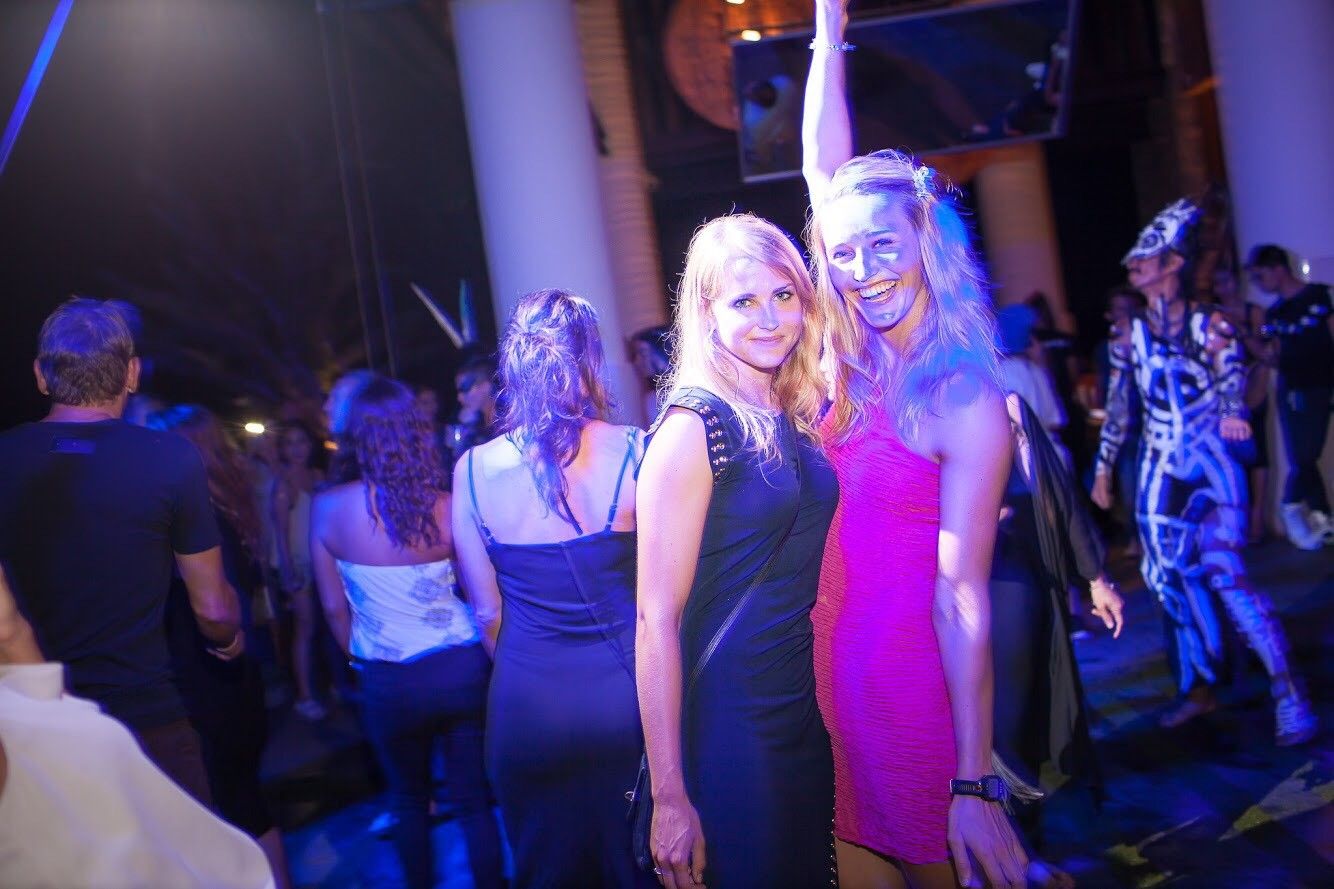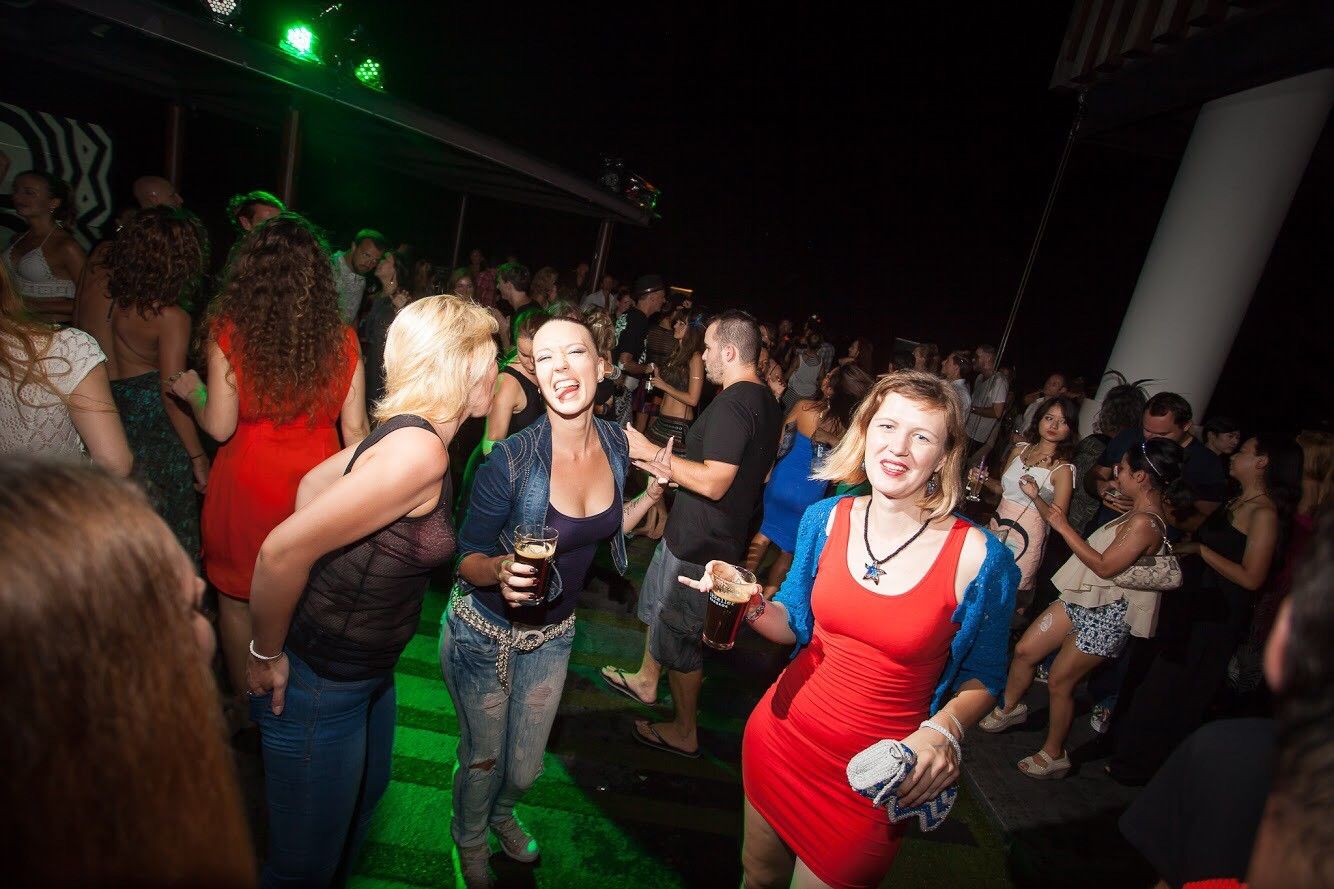 #Shockwave summer series at WOOBAR®, W Koh Samui hosted a party with performances unlike anything Koh Samui has ever seen. Showcasing various provocative forms of interactive art, music, design, dance and film, the event featured Dots & Clouds together with Kelly Kellam, W Music Curator, were producing an incredible evening of live street graffiti art by Alex Face, performance art & dance by AIR, an incredible interactive video projection art installation by Andrei Jewell, and top tier international DJs as the sound track. We will be taking it one step further and including the world's best, live it up until next repeat!
LA CANTINA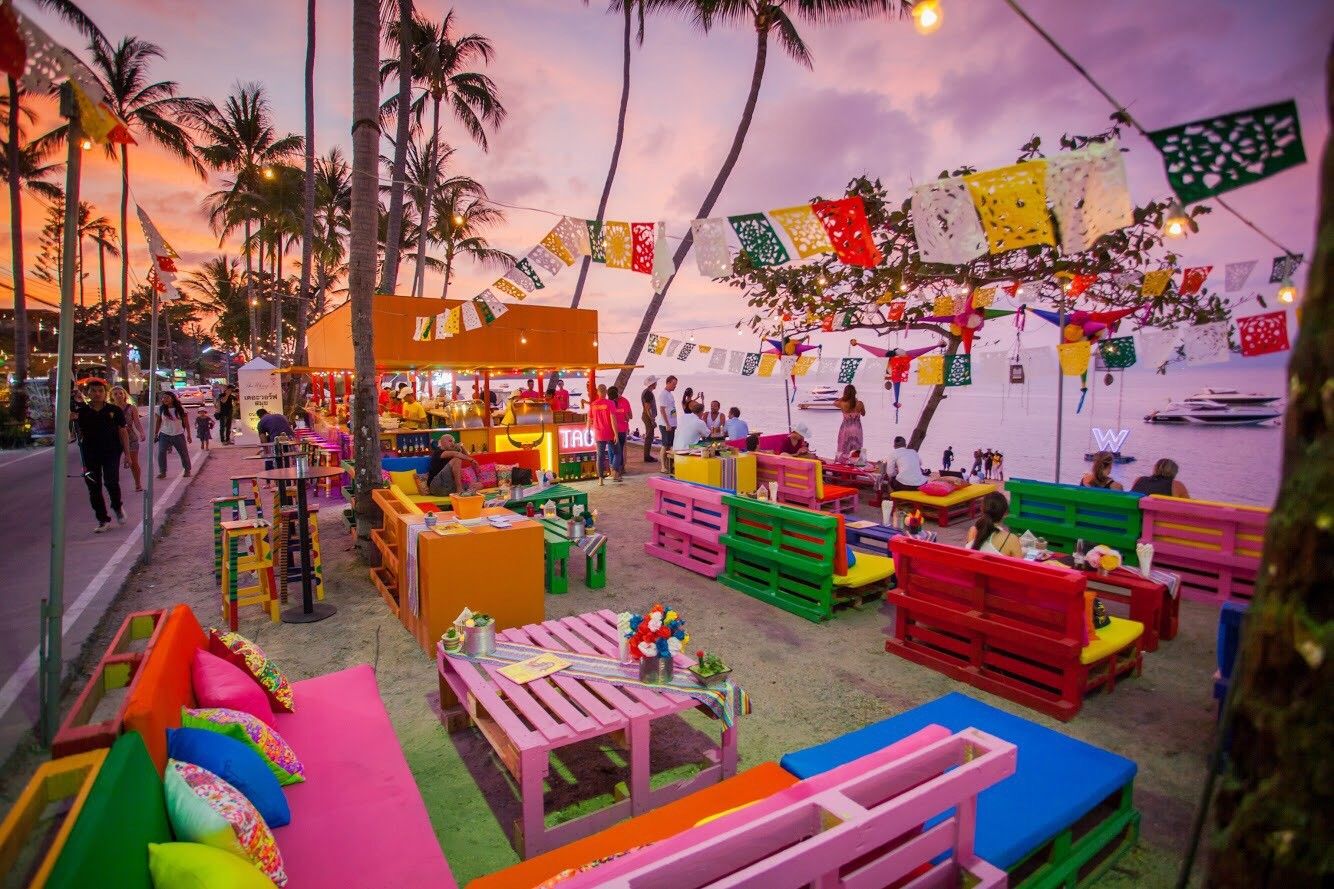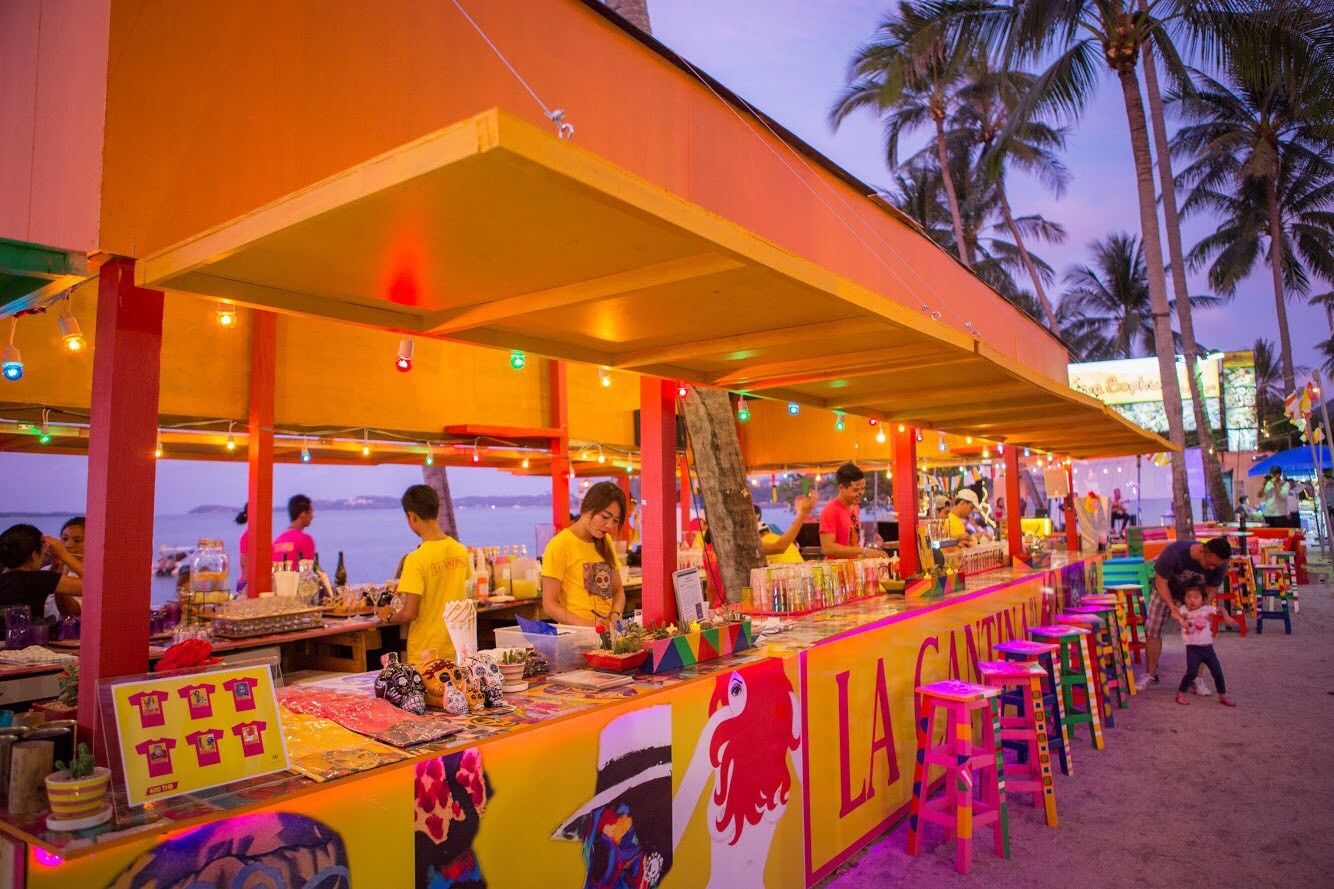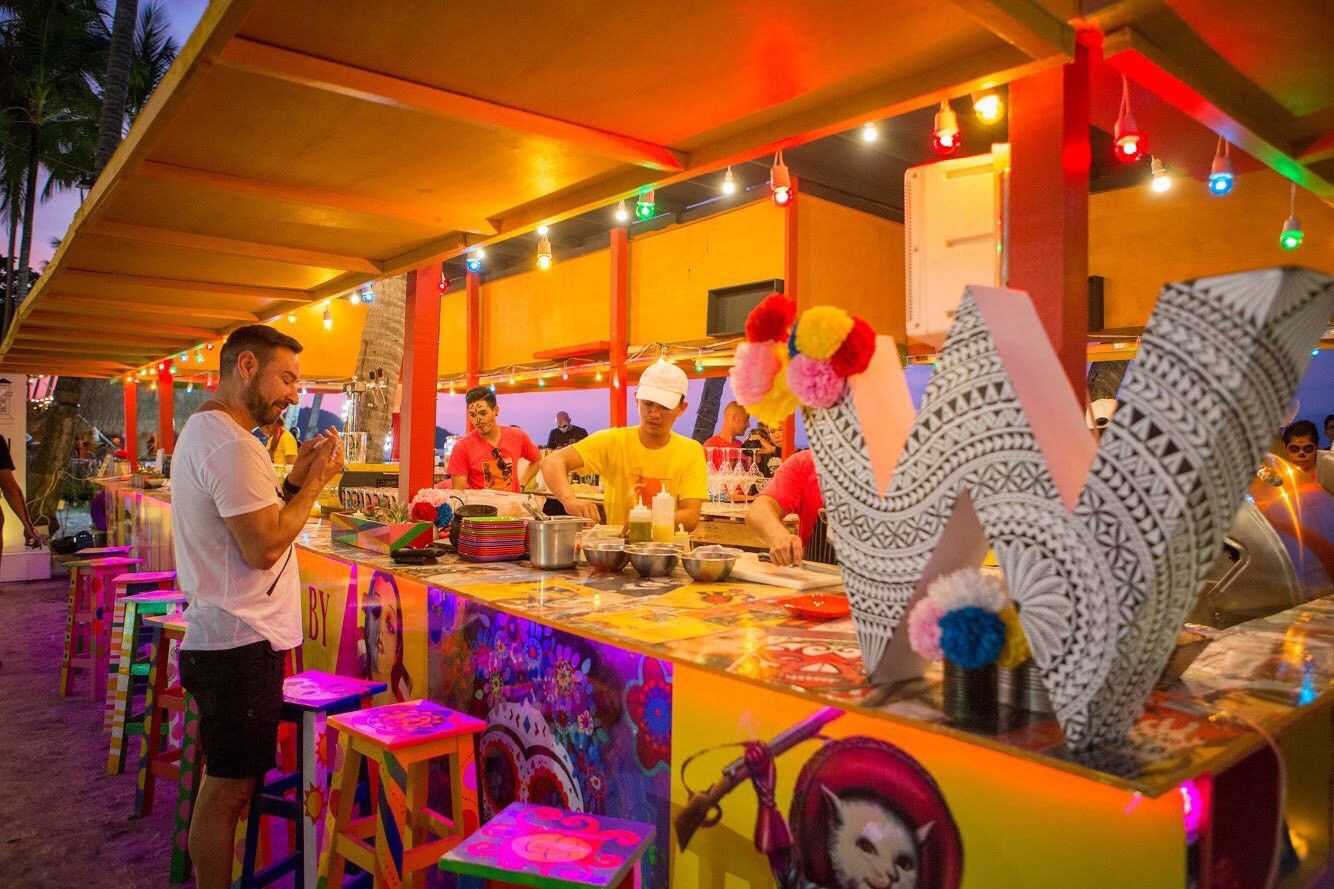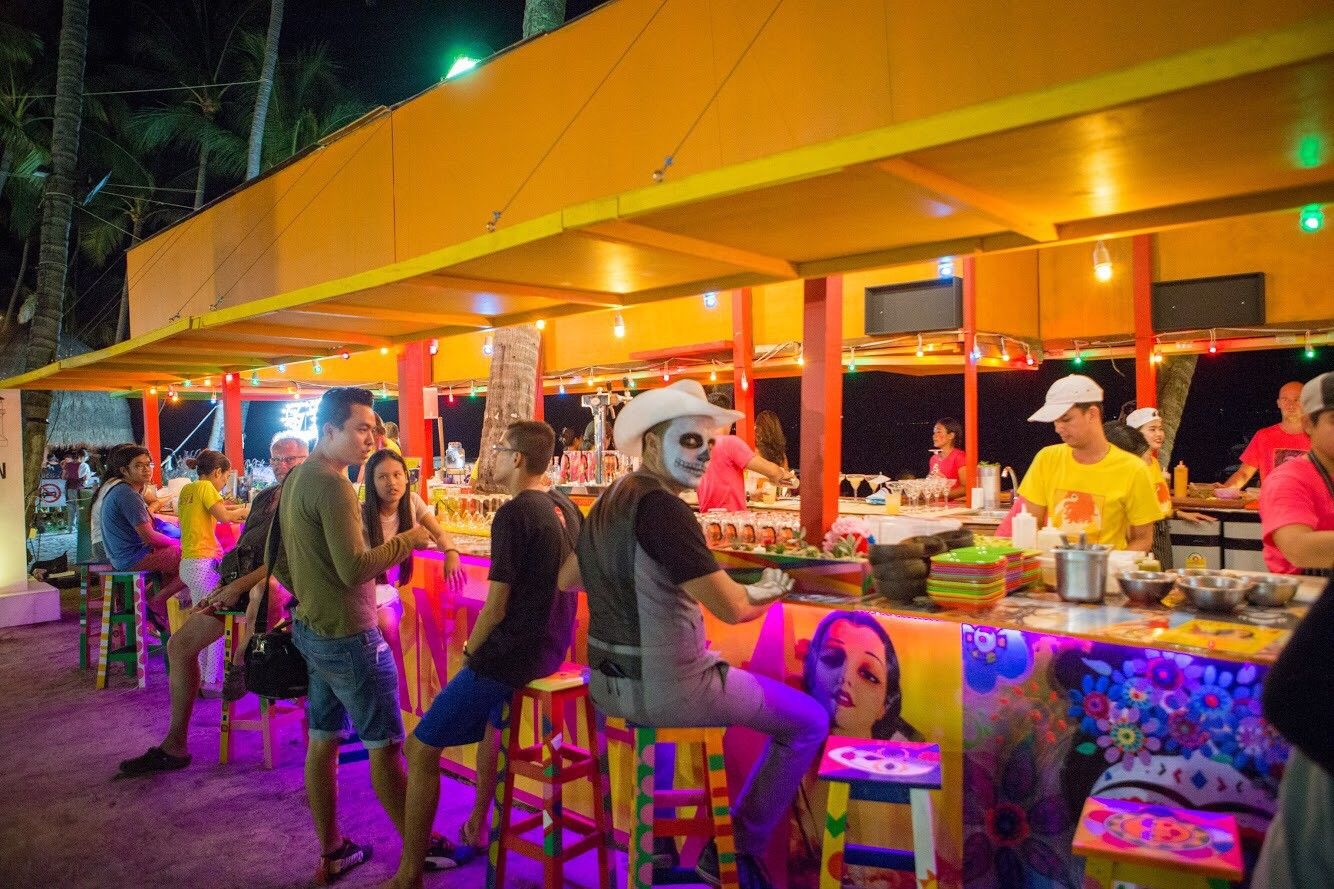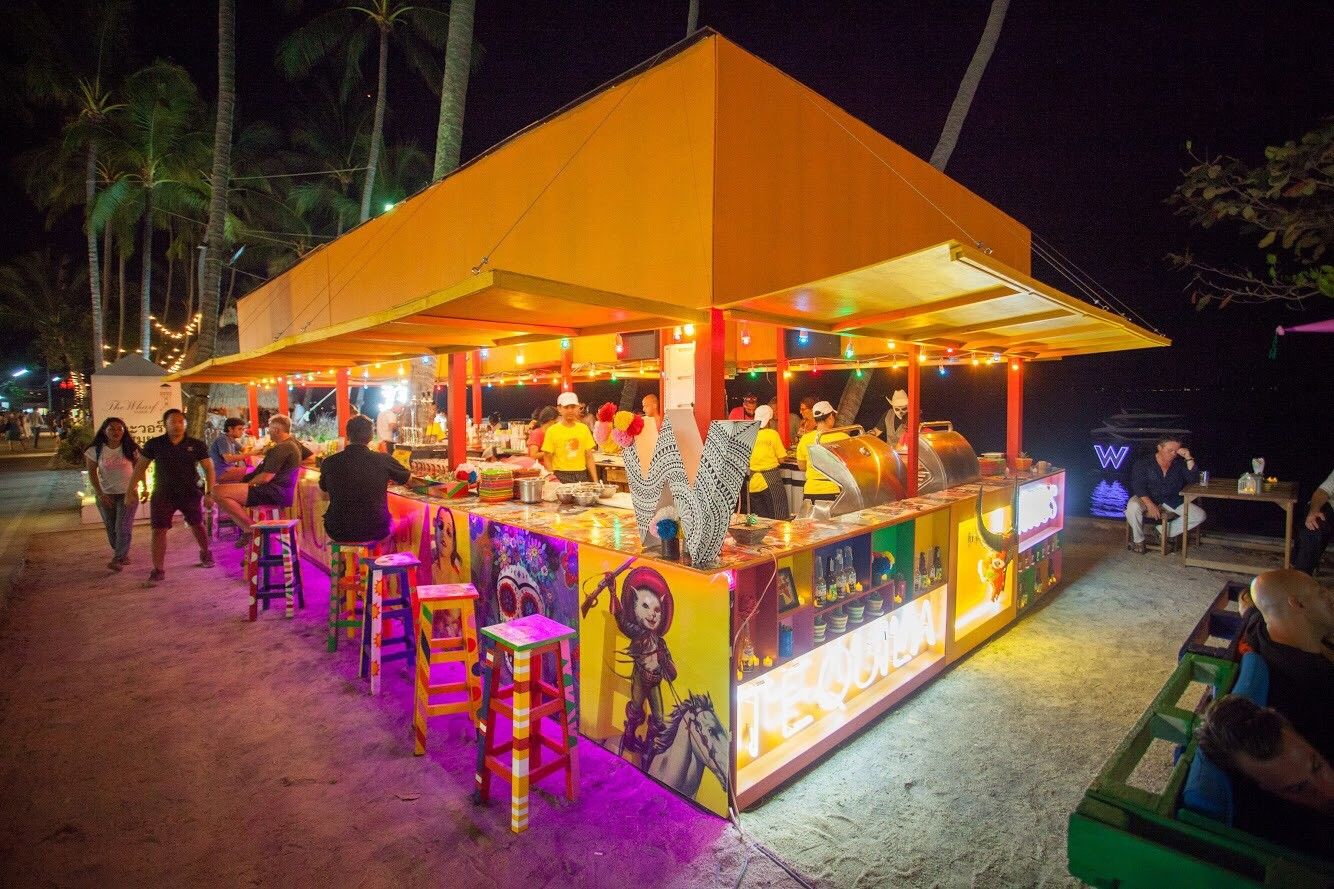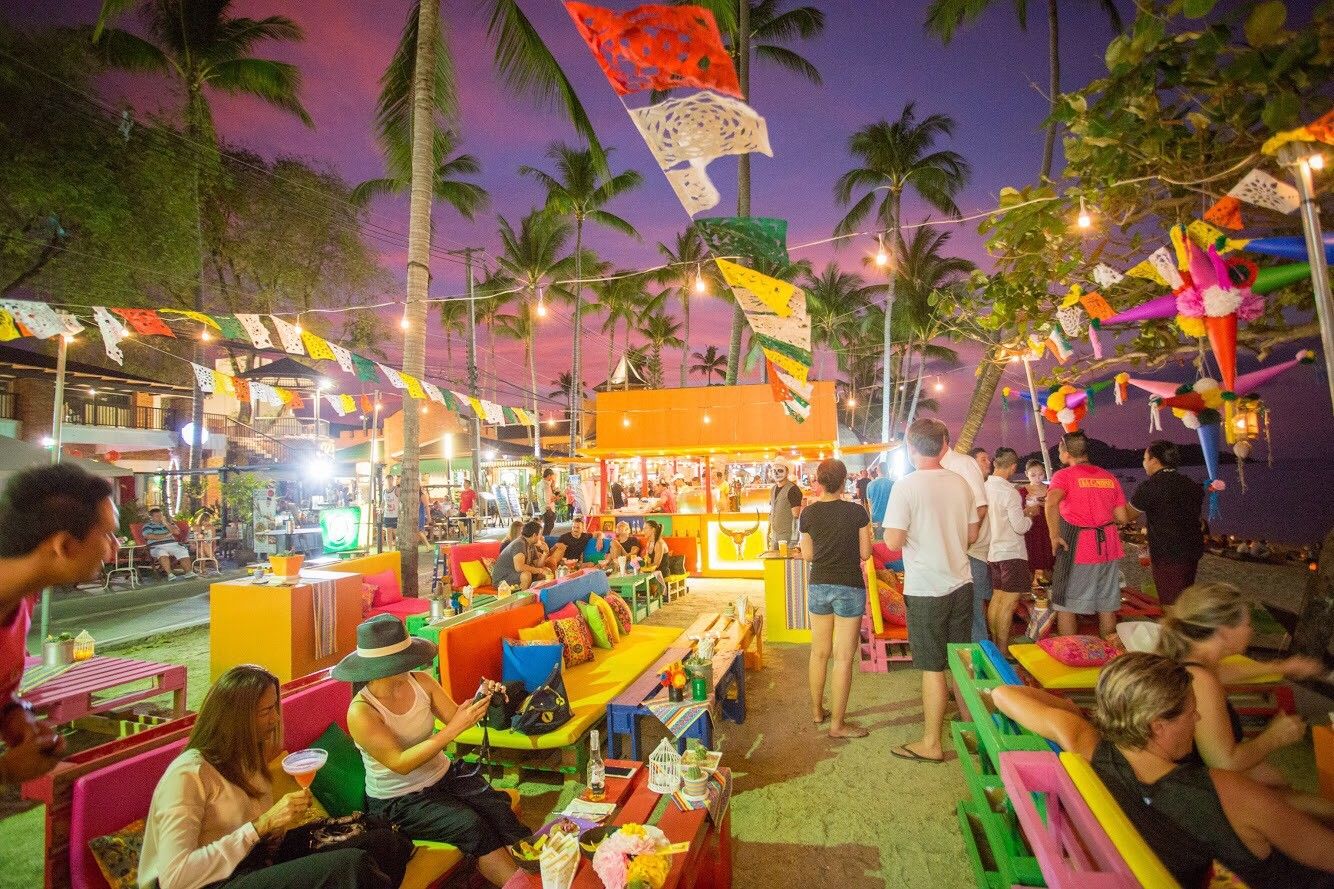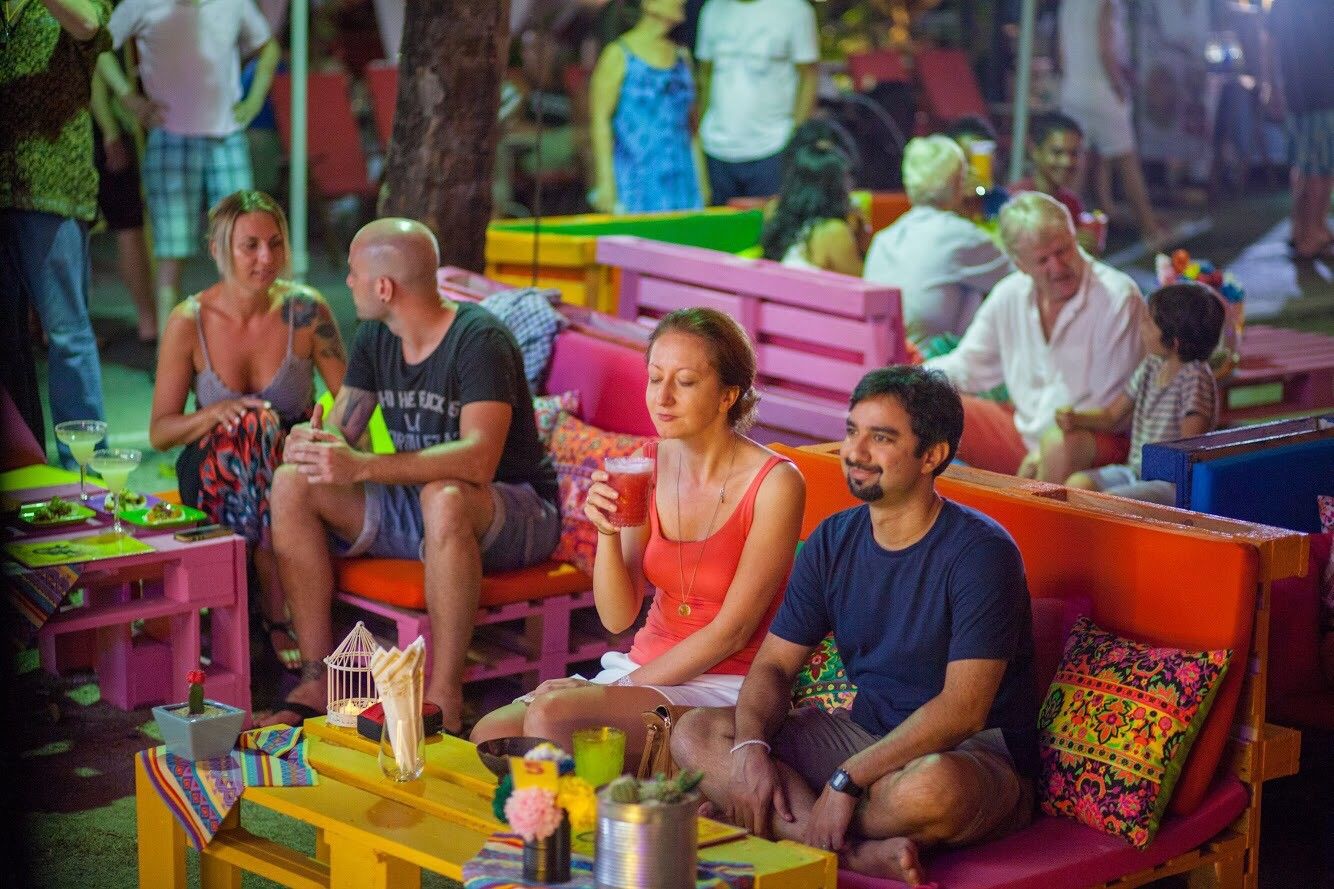 Pop-up Mexican restaurant and bar, La Cantina by W Koh Samui at The Wharf, Fisherman's Village.
By Chef Jaime F. Rojas Lopez
Originally from Mexico and currently acting as La Moda's Executive Chef, Jaime's passion for food was inspired by preparing family meals at home from a young age. Trained in classical French techniques and having worked with 3 Michelin-star Chef Alain Ducasse in Paris, his culinary journey also took him to Spain, where he worked alongside Michelin-star Chef Oscar Calleja in Cantabria.
Jaime had always wanted to explore Asia and was very excited to make Jakarta his new home. "My vision is to create an exceptional dining experience with lasting impressions in people's minds."
Jaime believes in creating a well-balanced dish, which also allows a one of a kind experience for the palate. He commented, "I like to respect the product and enhance its natural flavor while playing with different textures and flavors using a variety of culinary techniques to create harmony in each dish."
GUEST CHEF, LIVE MUSIC, TACOS AND TEQUILA!
TIKI SOIREE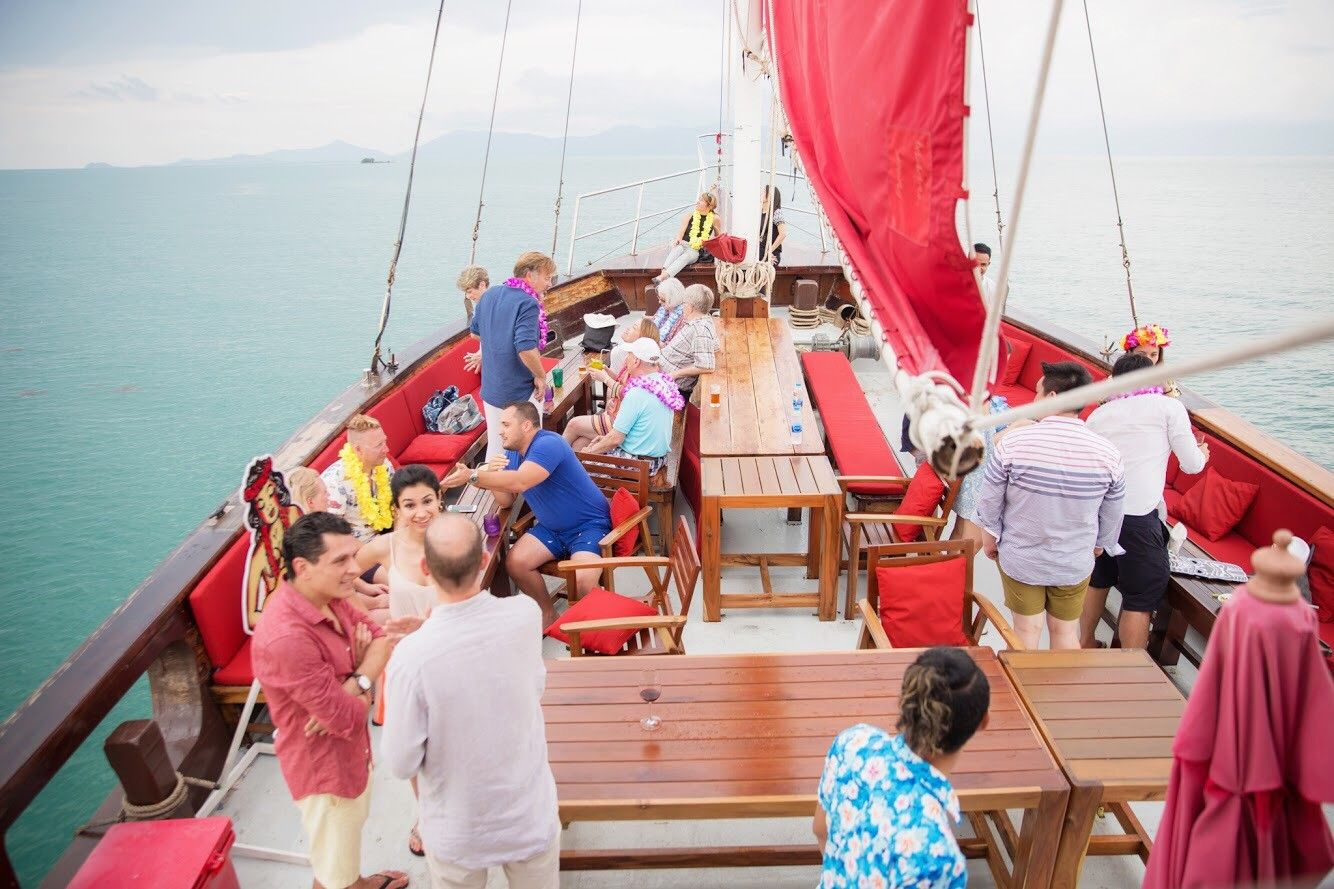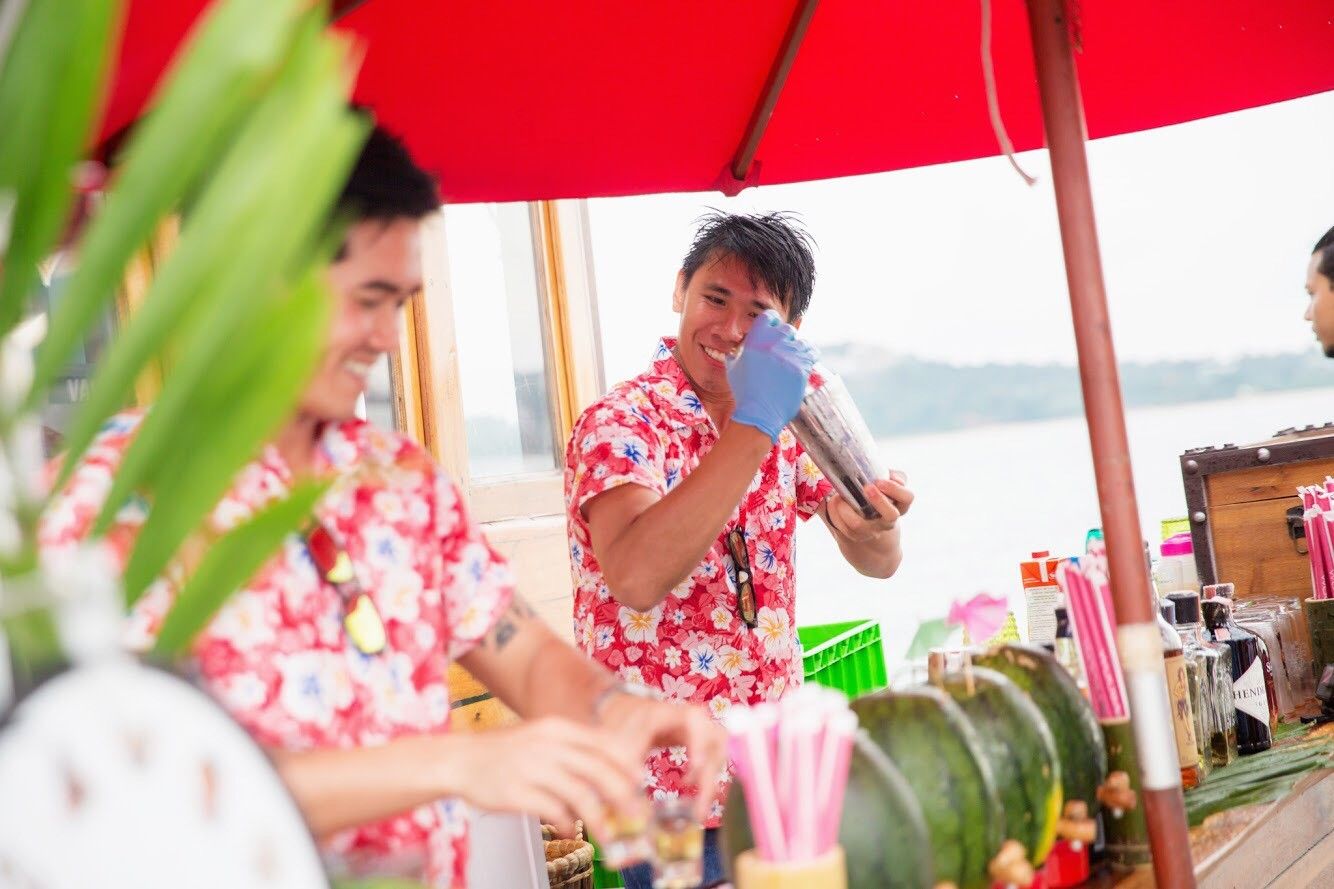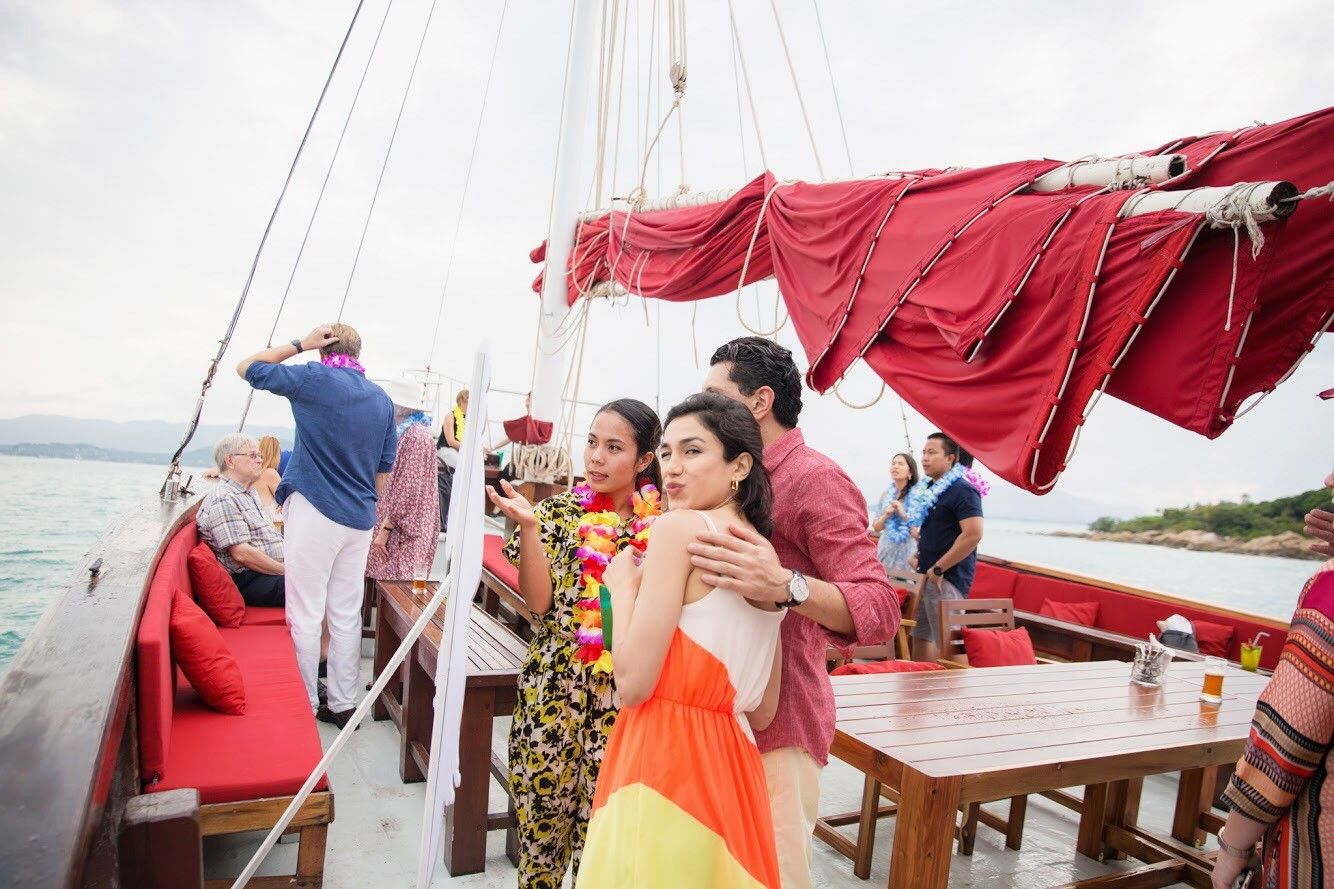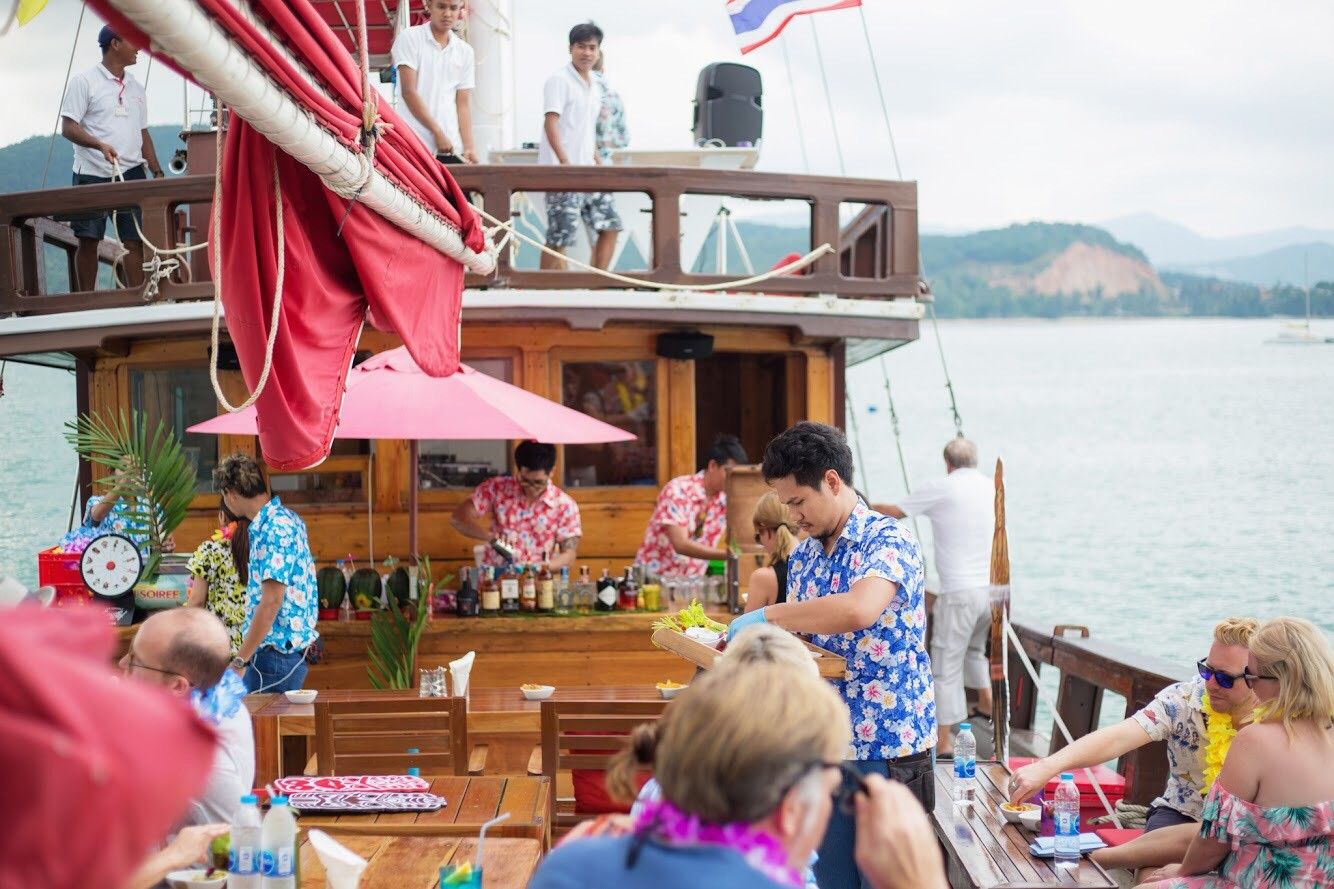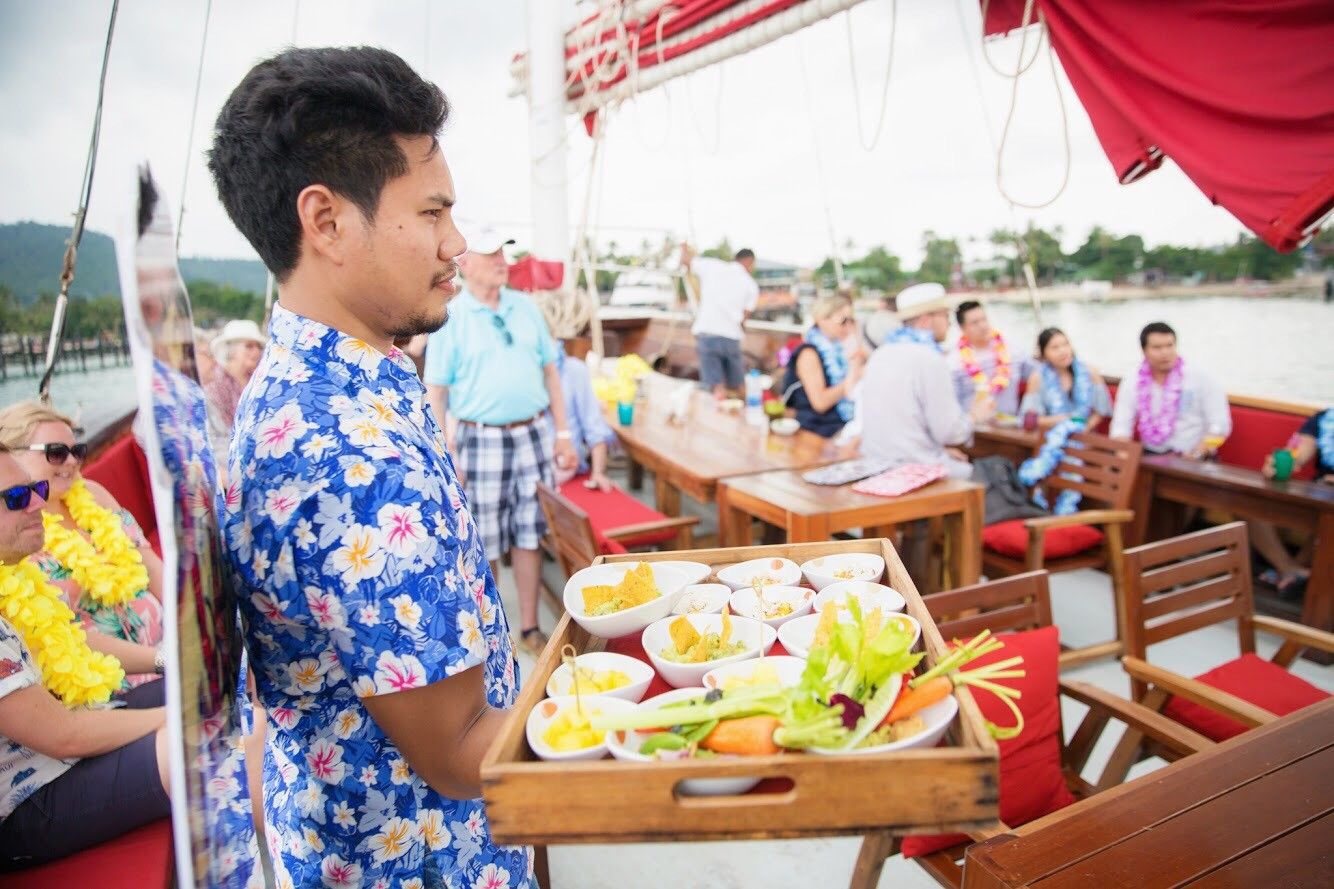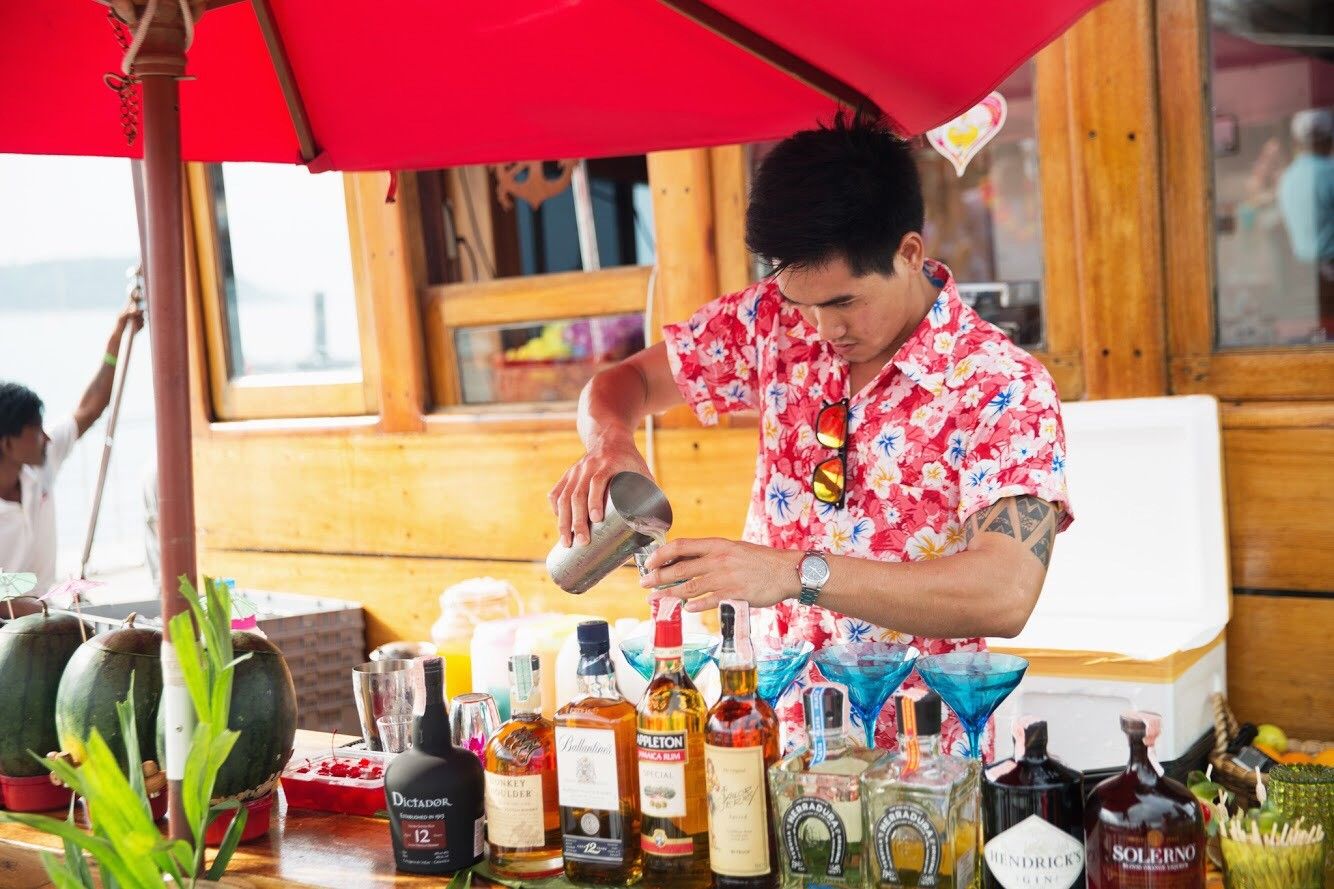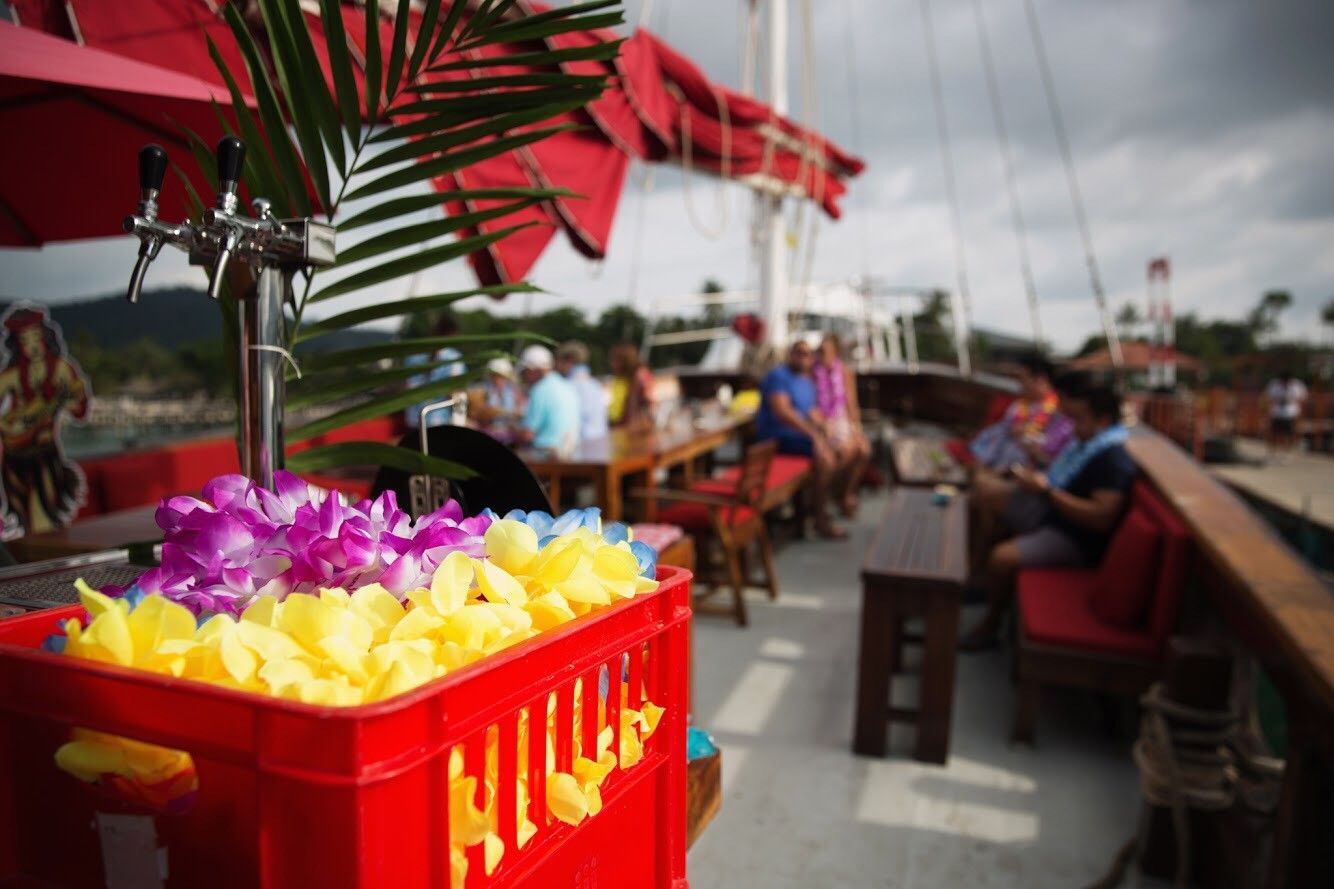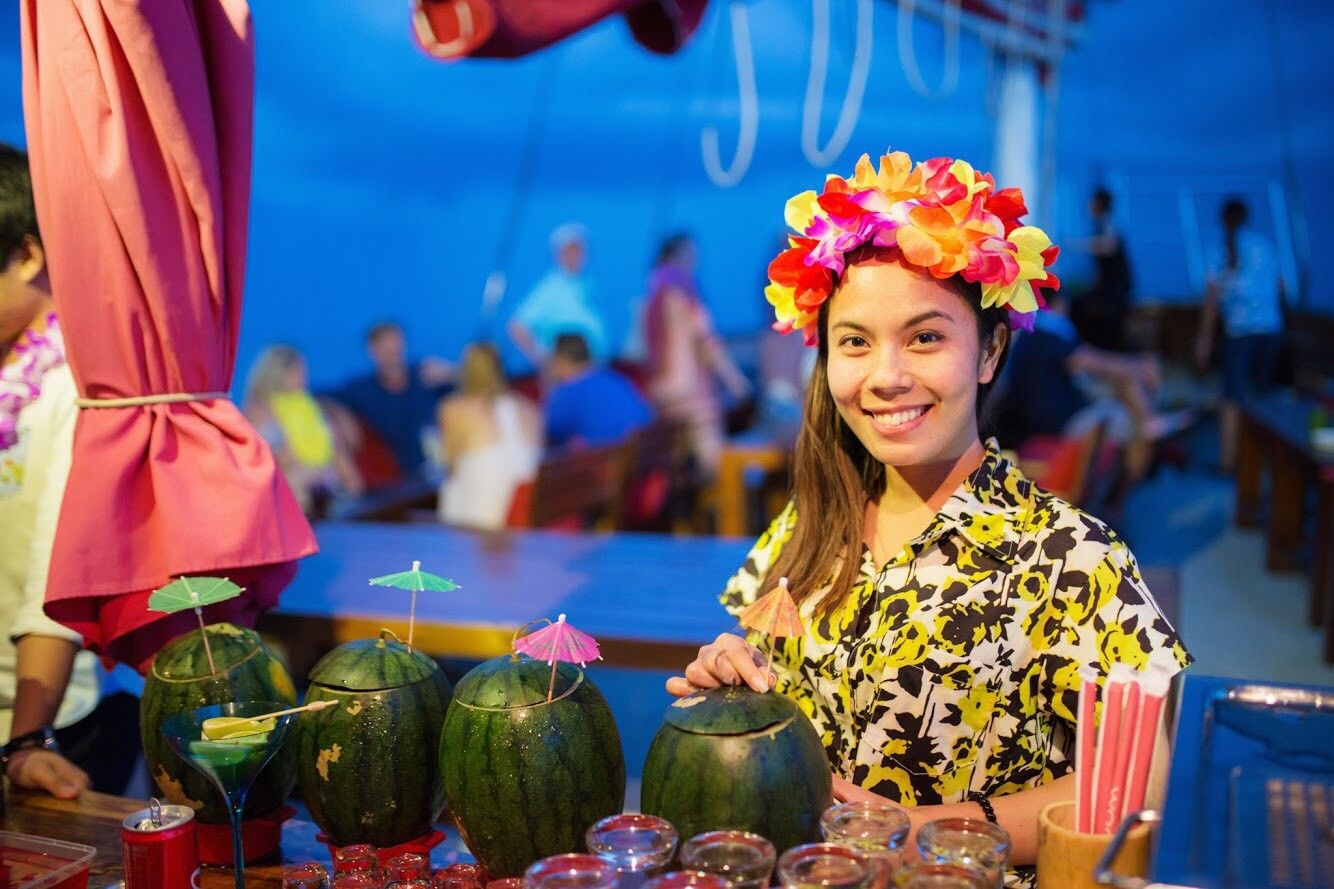 Get on board and sail on the "Red Baron" into the sunset along the gulf of Thailand while enjoying fully inclusive Tiki cocktails, draught craft beer and nibbles then arrive at W Beach for Tiki themed Beach BBQ dinner with fire performances, live music and after party. Stay tuned for upcoming Tiki style Sunset cruise.
TIM BUTLER X W KOH SAMUI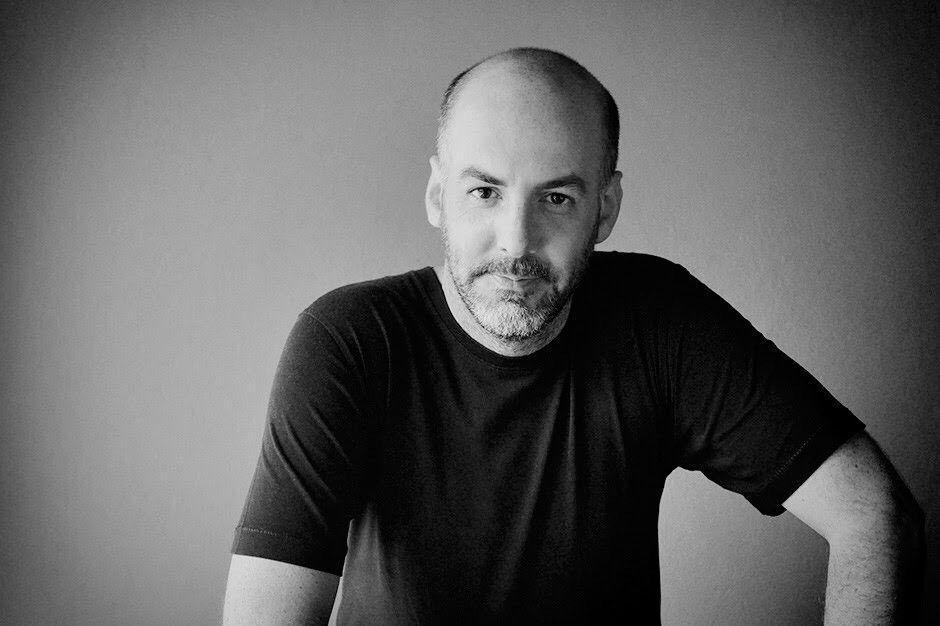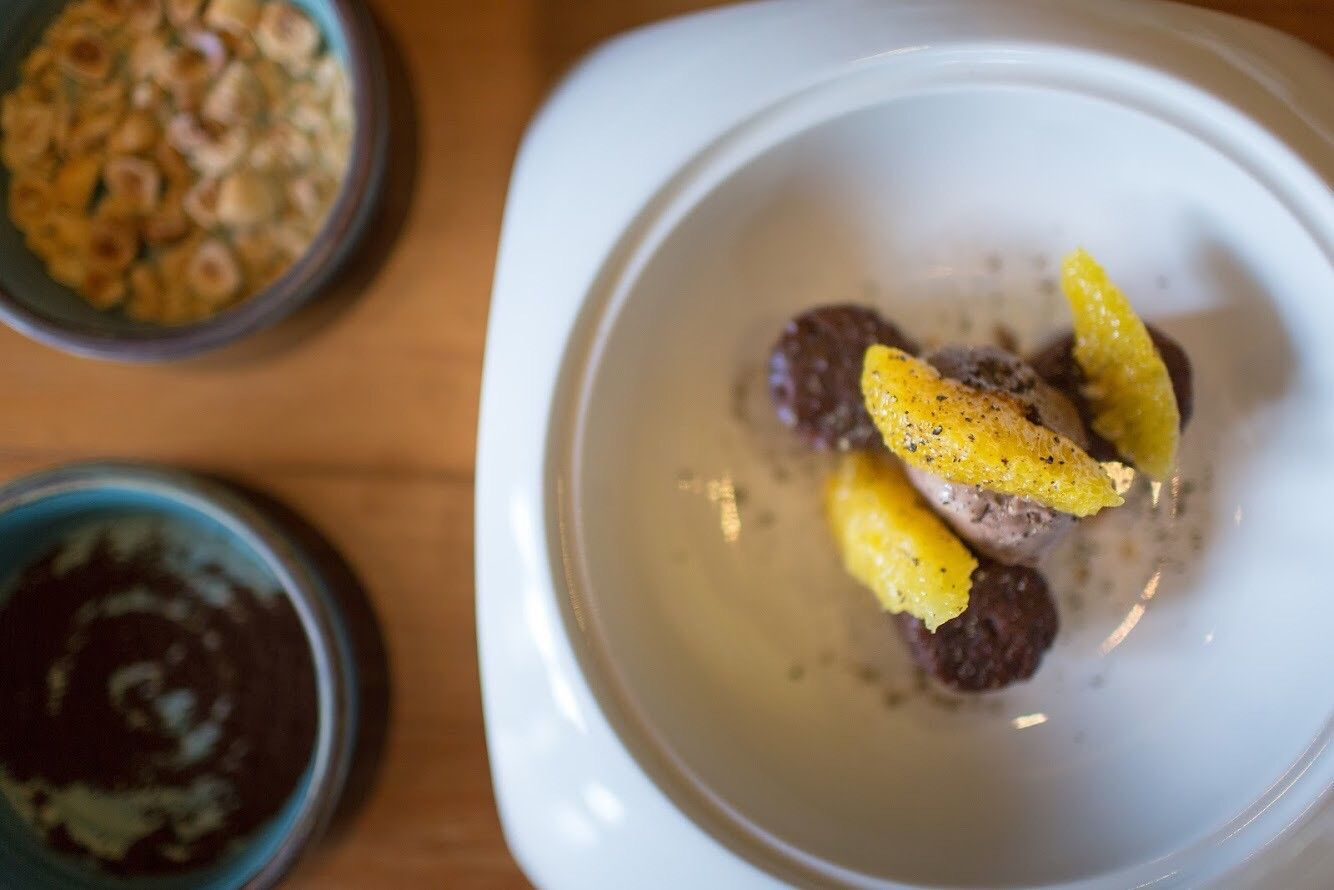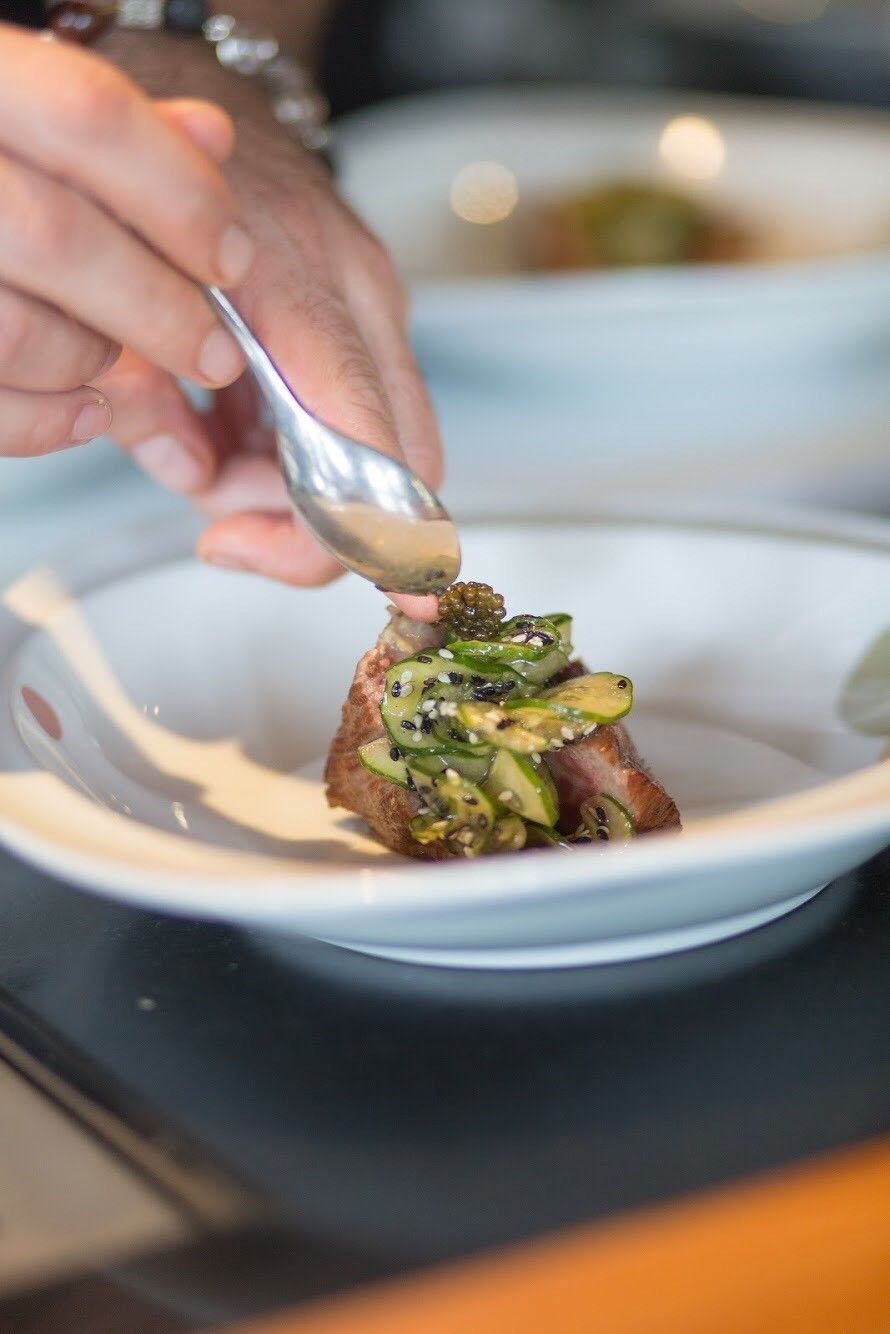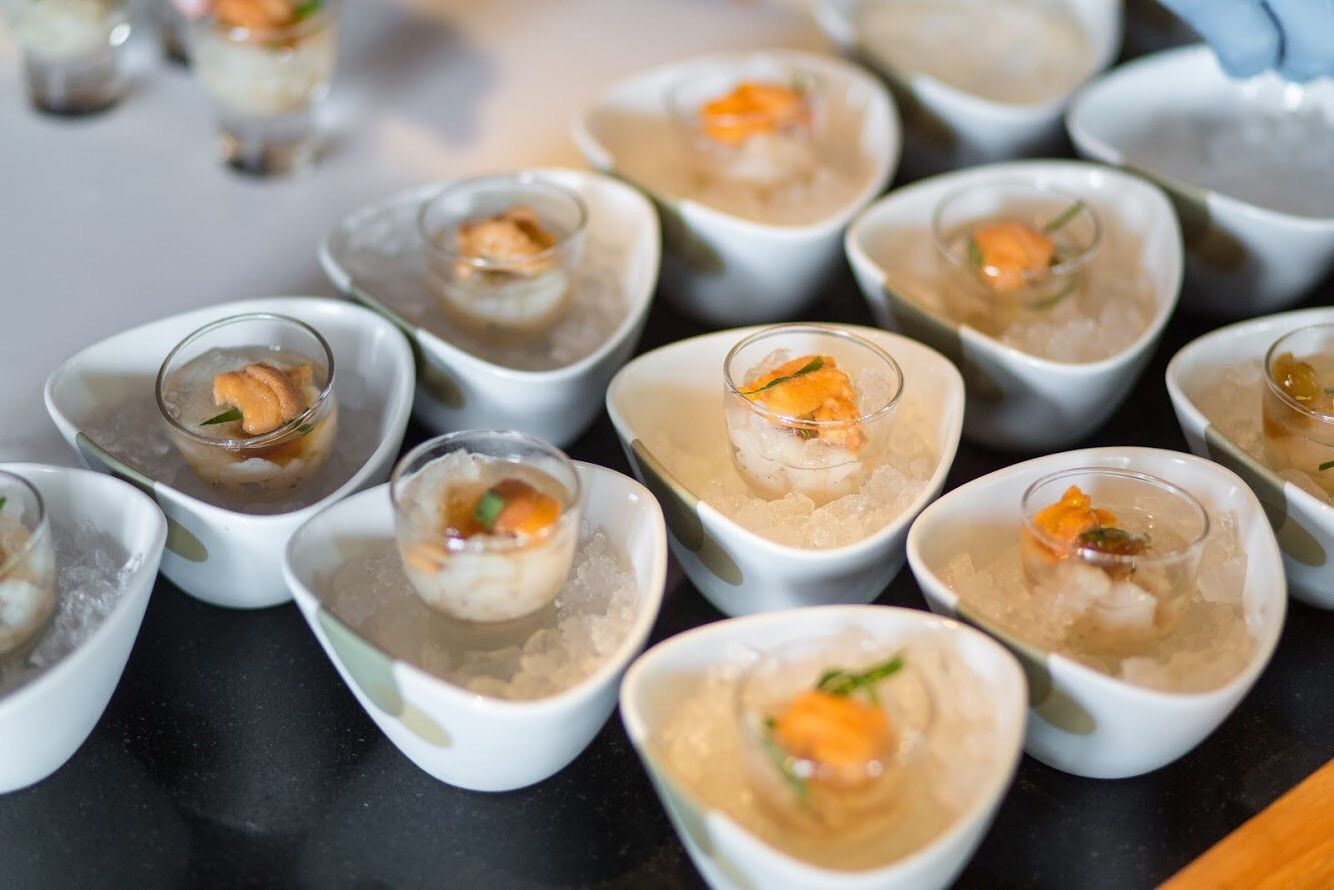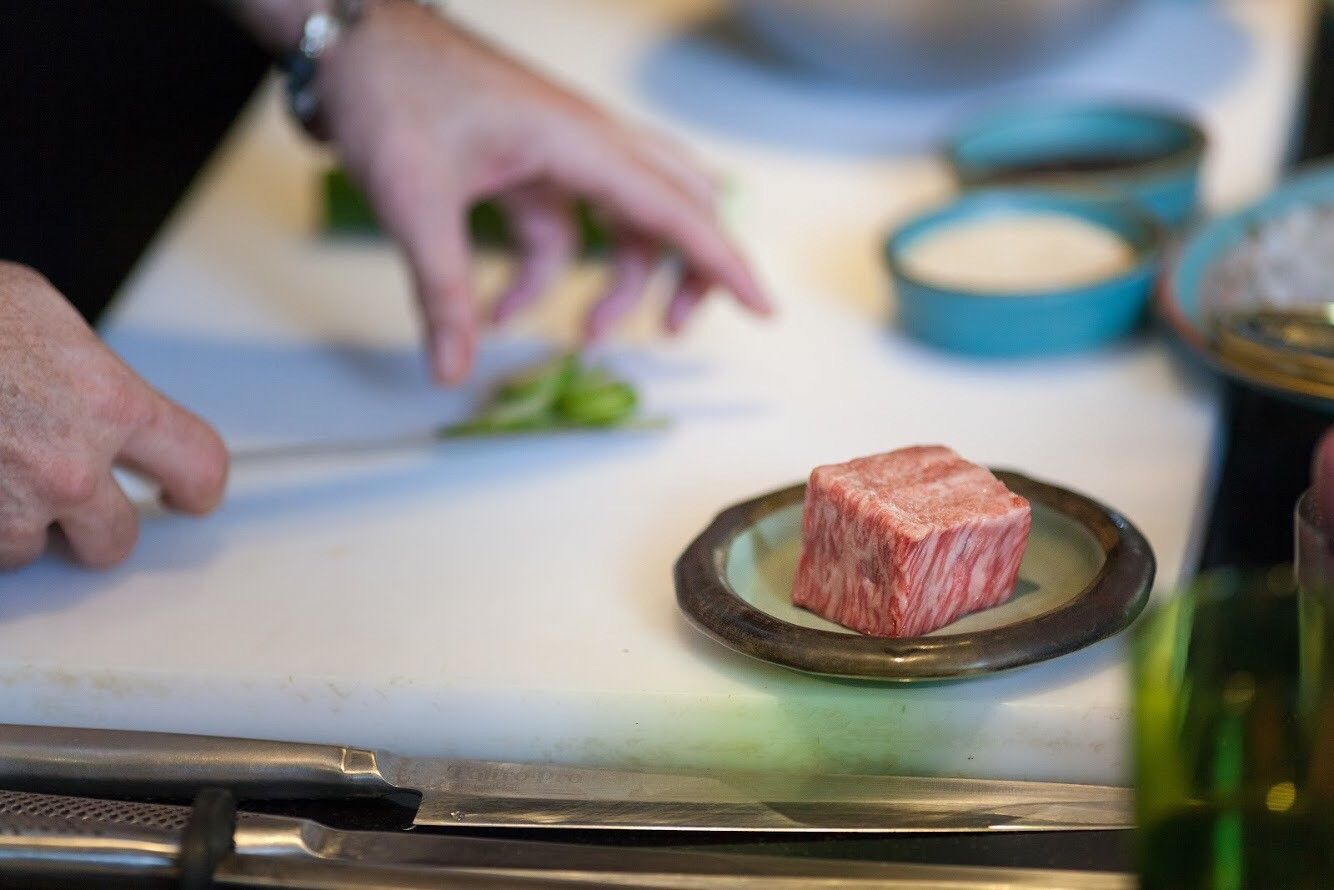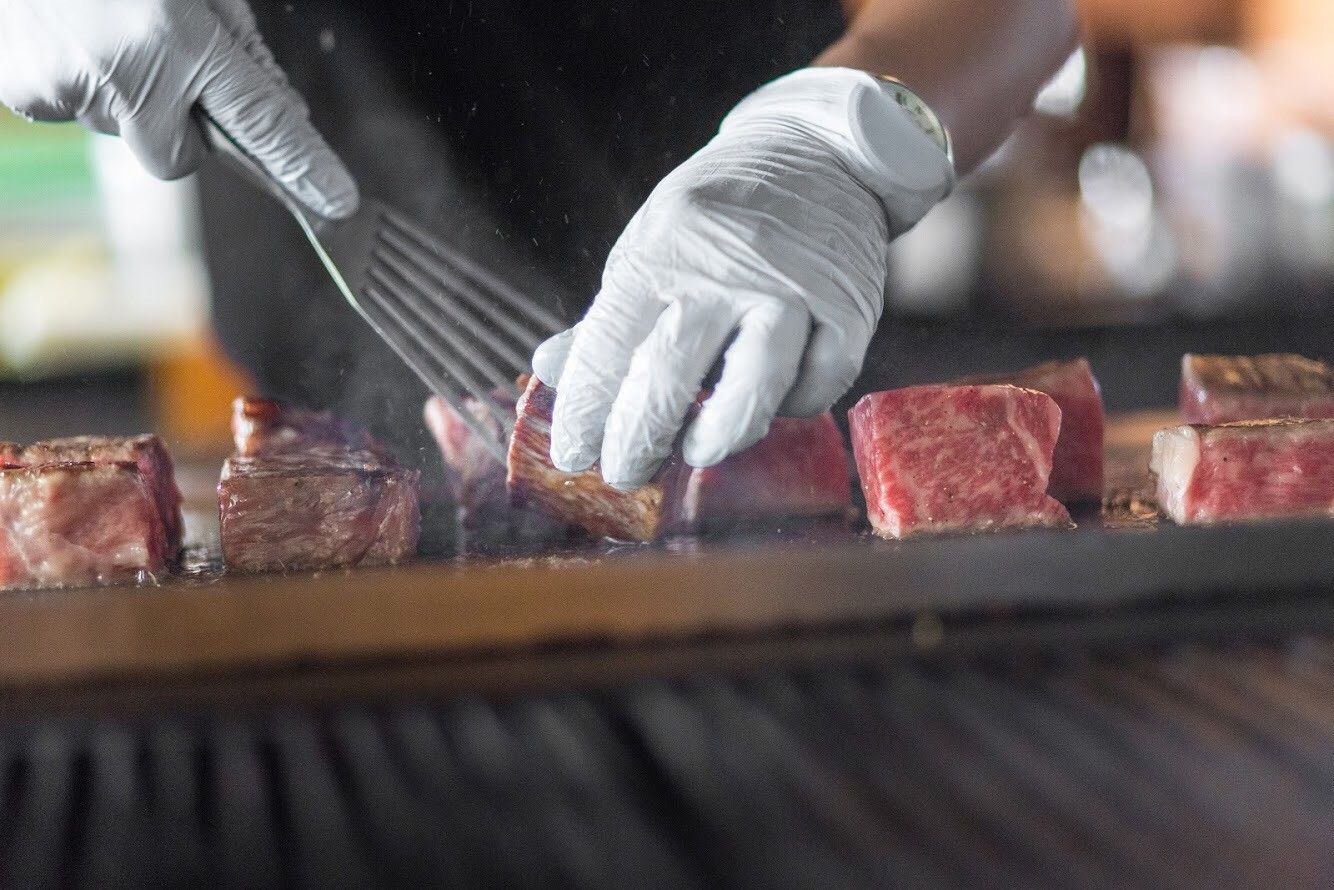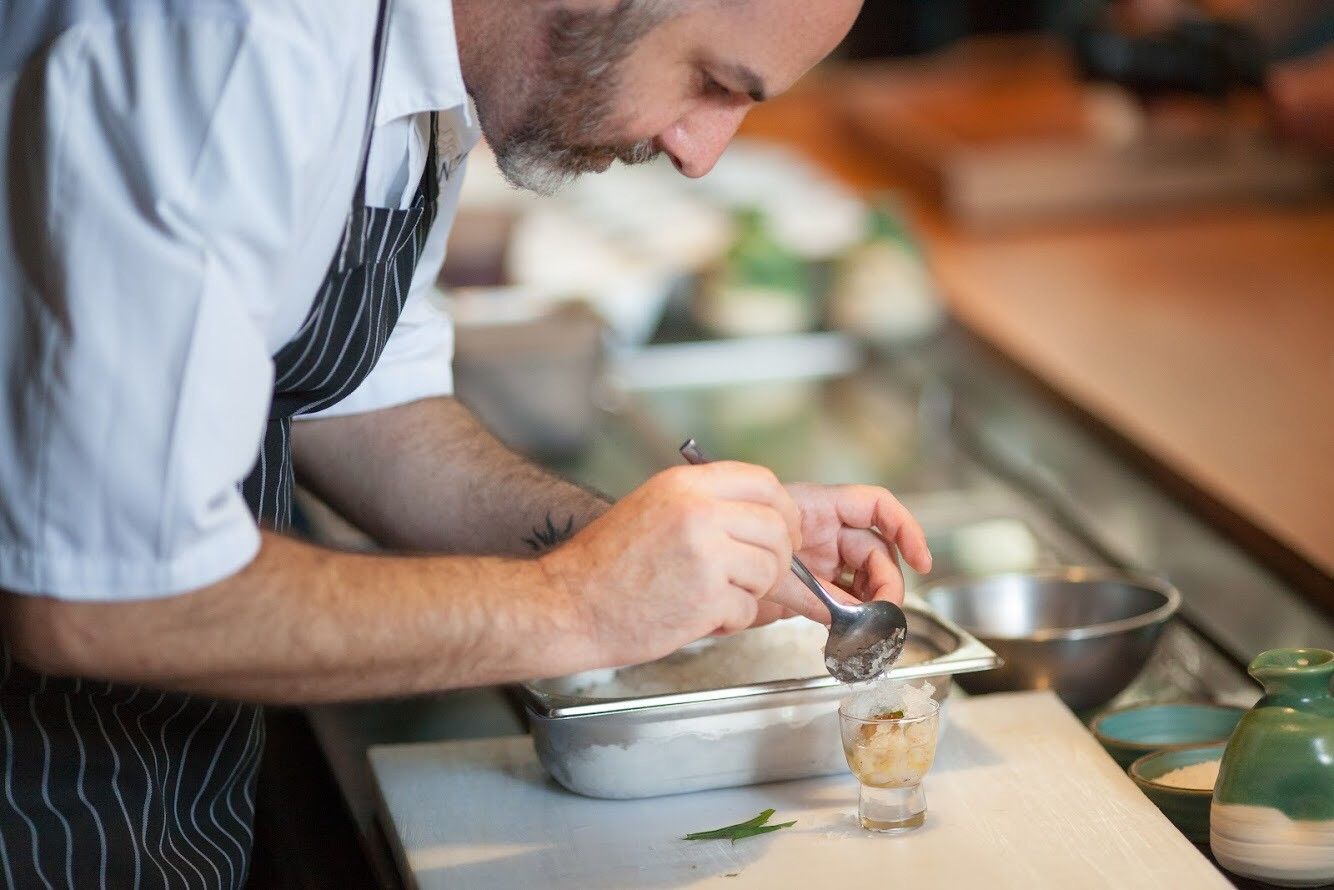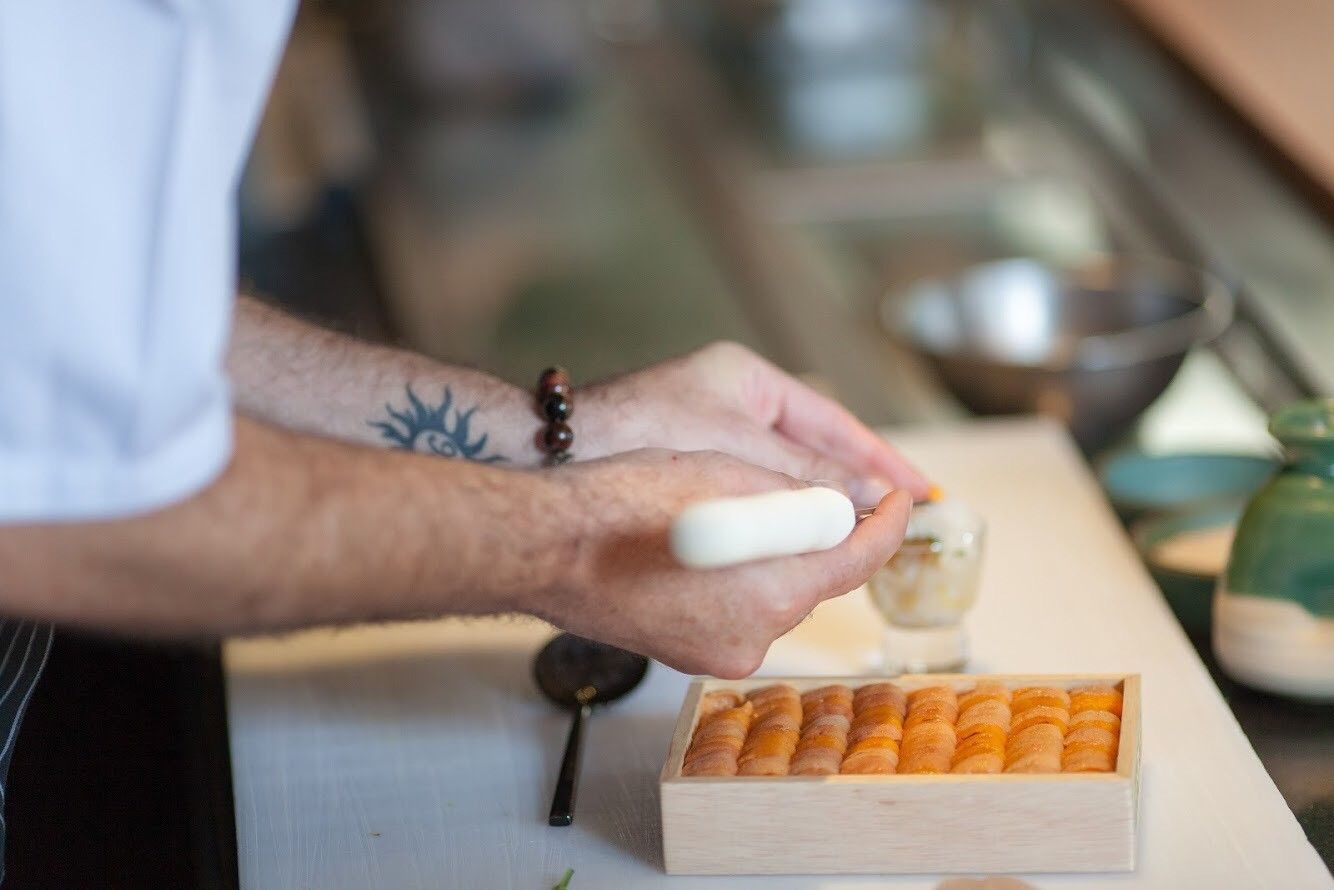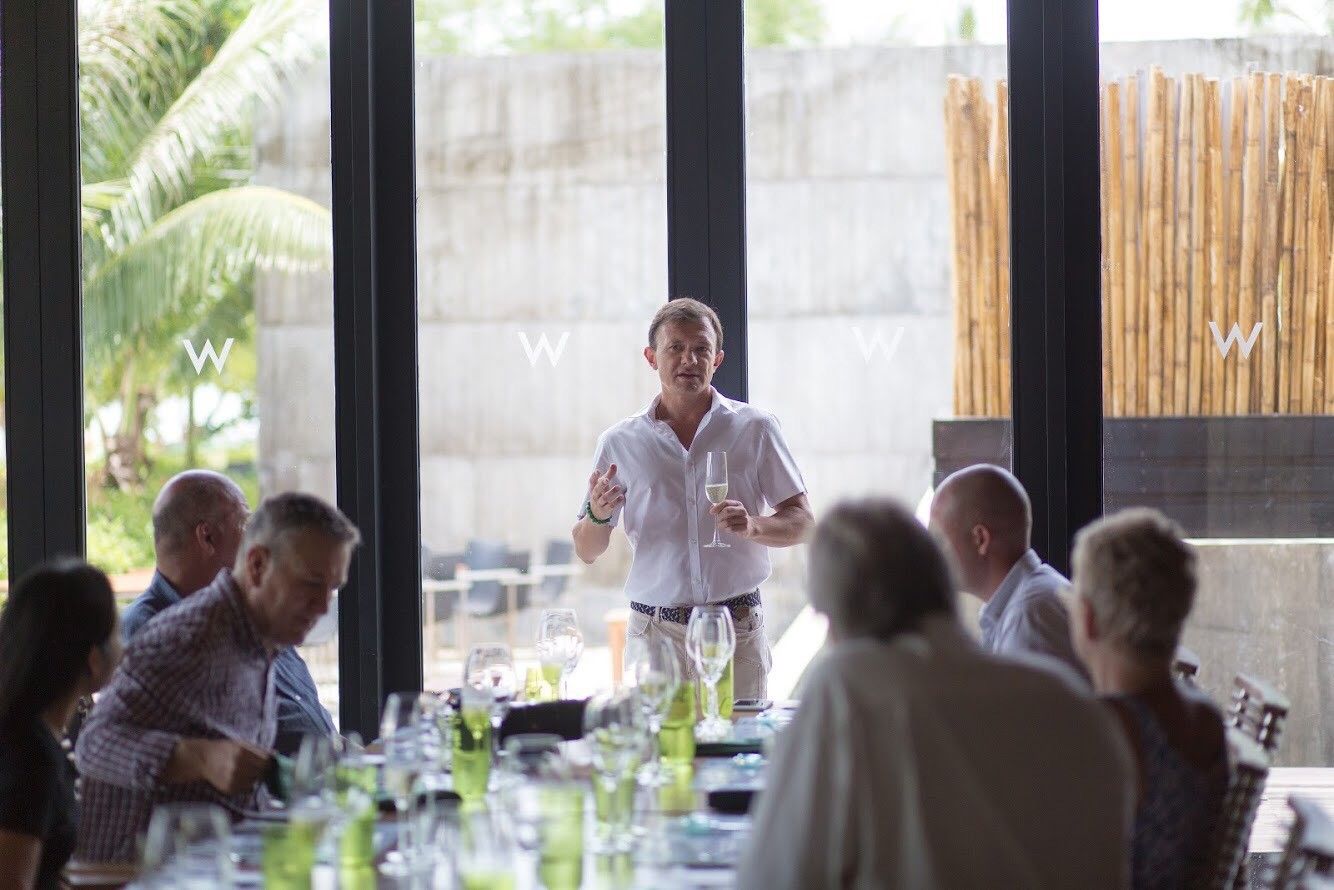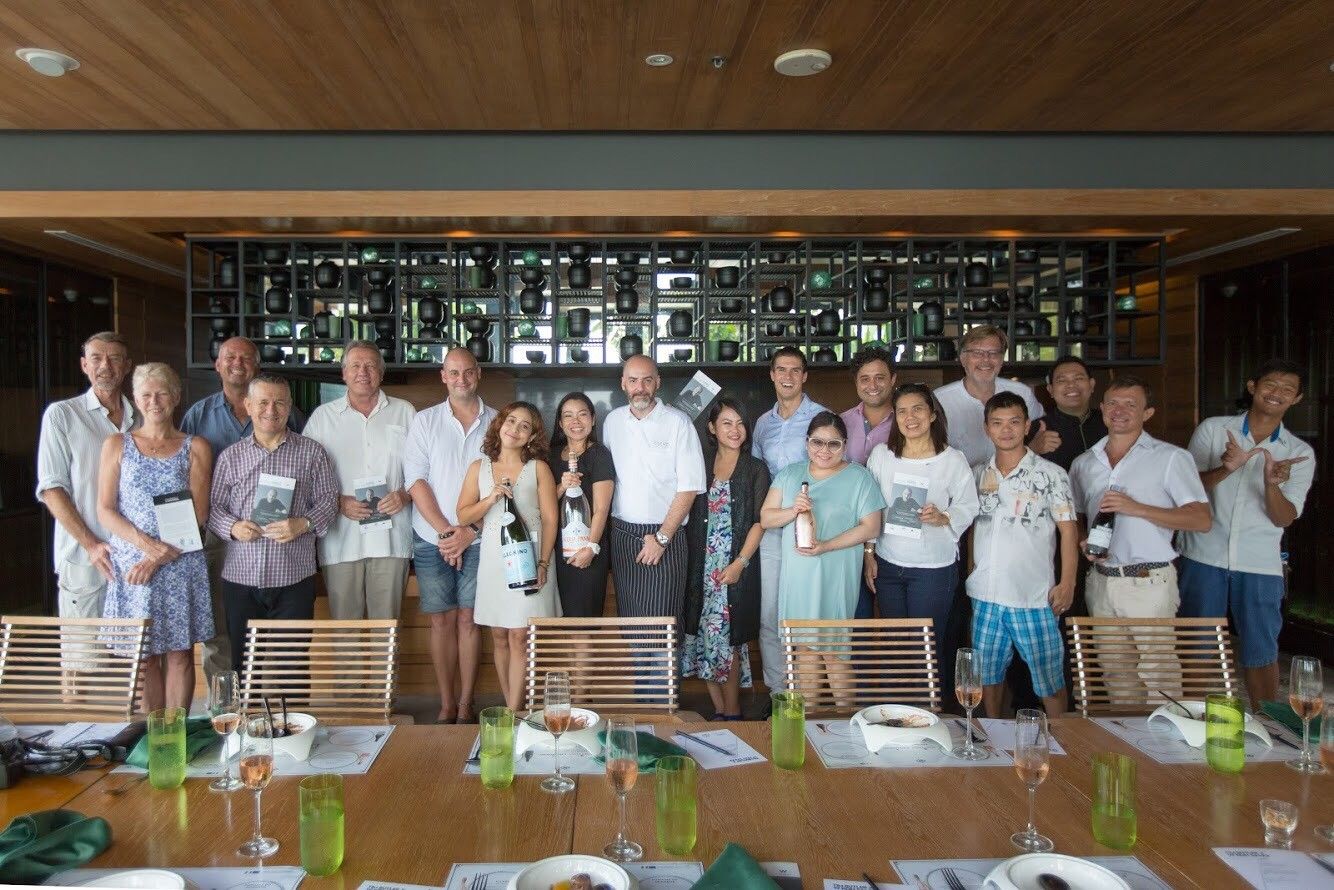 Indulge in modern international fine dining experience by our guest celebrity Chef, Tim Butler from Eat Me Restaurant, Bankok #31 on Asia's 50 best restaurants 2017.
Using the best produce sourced from around the world, Tim Butler's exciting menu for W Koh Samui featured signature dishes from Eat Me Restaurant and the recently opened Esenzi Restaurant in Phuket. Enjoy a six course meal which natural flavours are the main feature with carefully selected wine pairing from Italy, France, Australia and Argentina.