AWAY SPA OFFERS
Treat yourself and get away from it all, the W way at Away Spa.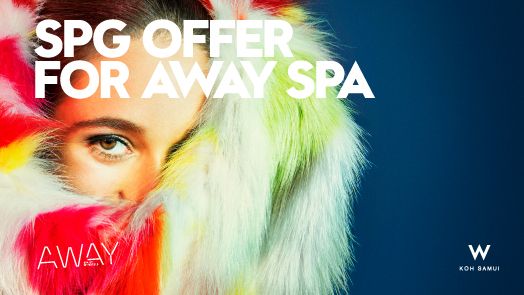 AWAY SPA FOR SPG
AVAILABLE FROM 10AM – 10PM
Are you SPG? Activate and book Away Spa!
SPG Redemption Point
Away Signature Massage 90 Min
Normally 10,500 Points Special offer is 8,500 points only!
SPG Spa Discount
SPG Prefer / Book Away Massage 90 Min Free Foot Massage 30 Min!
SPG Gold / Away Signature Package Discount 10%
SPG Platinum / Special Discount 15% Spa package and A La Cart menu. Exclude Salon.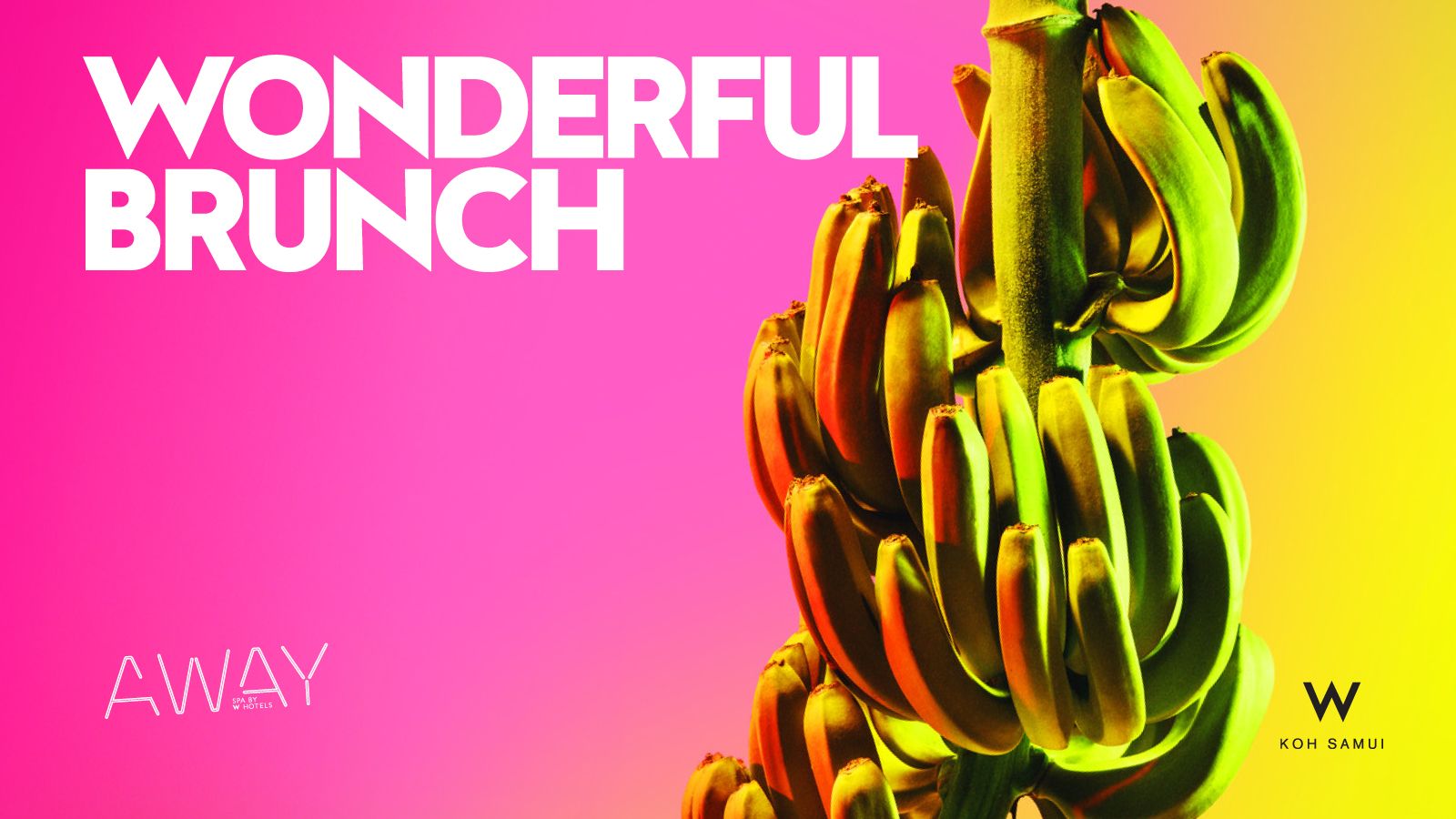 WONDERFUL BRUNCH
AVAILABLE EVERYDAY, FROM 10.00 AM – 4.00 PM ONLY.
AWAY SPA SPECIAL PROMOTION
AT ONLY THB 4,900++ PER PERSON (ORIGINAL PRICE THB 7,100++)
WONDERFUL BRUNCH SET A 120 MINUTES INCLUSIVE OF
60 minutes choice of body scrub and 60 minutes full body massage
WONDERFUL BRUNCH SET B 120 MINUTES INCLUSIVE OF
60 minutes full body massage and 60 minutes hydration strategy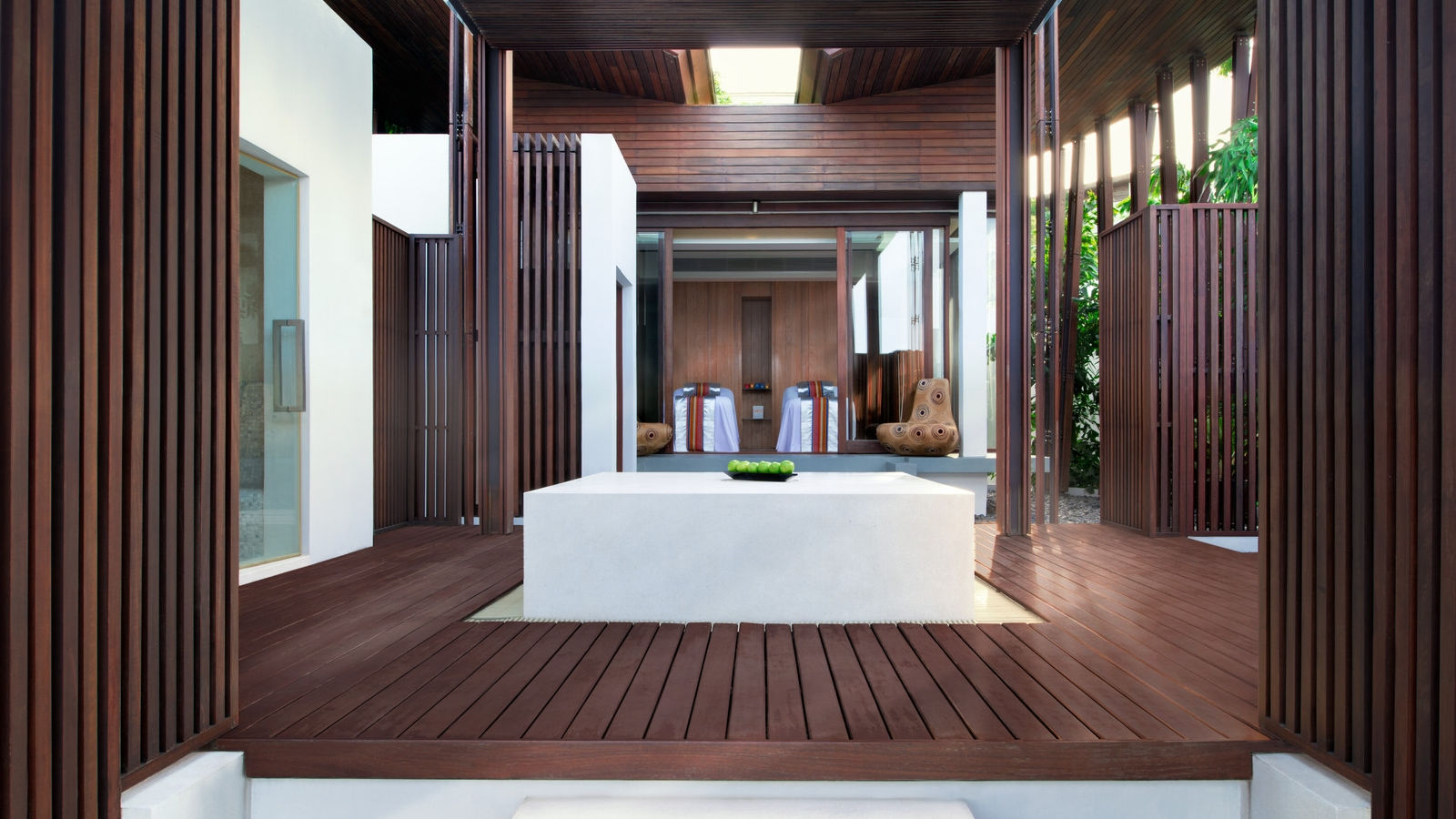 MOON LIGHT NIGHT
AVAILABLE FROM 8PM – 10PM
Pamper yourself for a better NIGHT sleep with the "Moonlight Night" massages, starting with body, followed by foot and finishing with head massage to relax your mind & soul before bedtime.
From normal price THB 4,000++ at only THB 2,900++
Inclusive of 75-min;
• Body massage • Foot massage • Head massage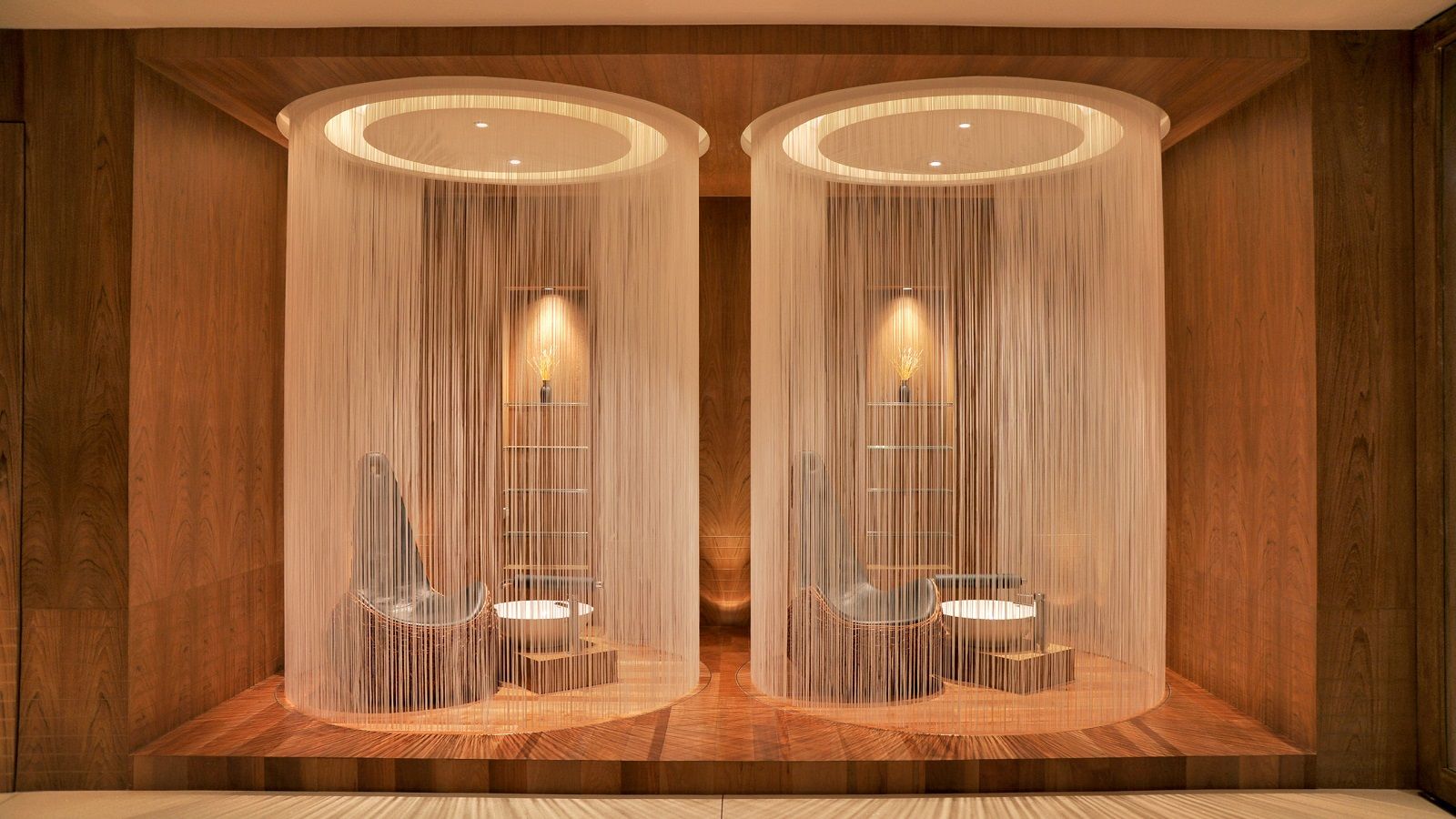 EARLY C/I - LATE C/O
EARLY CHECK-IN
90 MINS : Reduce your jet lag with special treatment creating to reduce stress and muscle pain.
SPECIAL PRICE AT THB 3,100++ /FROM REGULAR PRICE AT 3,600++ FOR COUPLE SPEACIAL AT THB 5,400++
LATE CHECK-OUT
90 MINS : 30 MINS BODY SCRUB OR BODY WRAP & 60 MINS CHOICE OF BODY, FOOT MASSAGE OR BODY RELAXING MASSAGE
SPECIAL PRICE AT THB 3,600++ /FROM REGULAR PRICE AT 4,800++ FOR COUPLE SPEACIAL AT THB 6,400++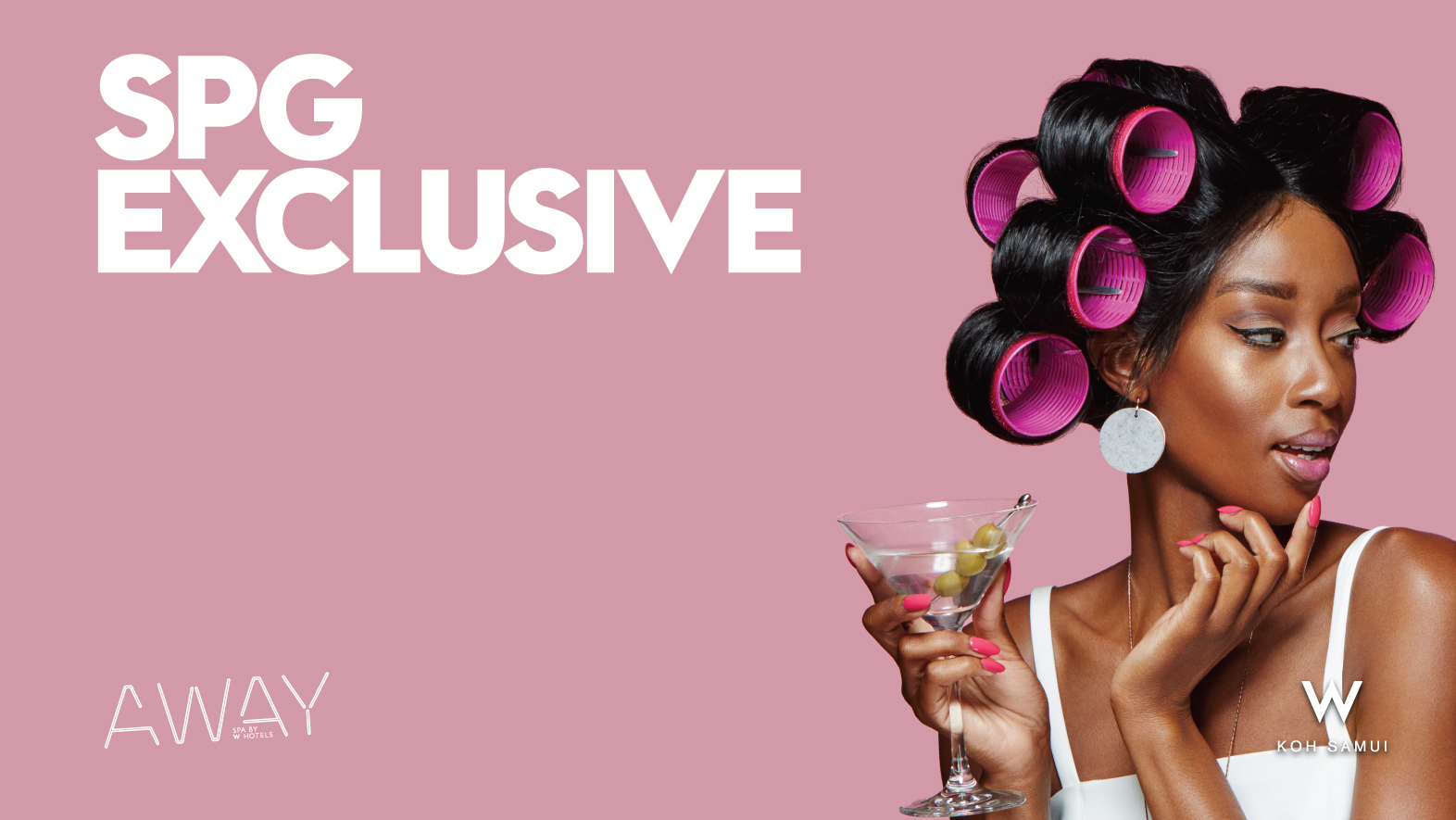 SPG EXCLUSIVE
Special Away Spa offers for SPG® members on all spa packages and
à la carte menu, members can also enjoy complimentary foot mask or
hair oil during treatment.


SPG® Members Discount
SPG® Prefered 10%
SPG® Gold 15%
SPG® Platinum 20%


01/09/17-30/11/17

W Koh Samui
AWAY Spa
WOW BUBBLES
Away Spa invites all lovers for a treat! Pamper yourself and your loved one with Bubbles of love package, 120 minutes of a Sparkling Bath,
Effervescent scrub, Aromatic massage and sips of Veuve Clicquot.
This treatment is ensured to soothe your head and body altogether.
Champagne Bath
Champagne Scrub
A bottle of bubbles and mixed fruit is served during the treatment
Special Price: THB 9,900 net per couple
(Original price: THB 12,500 net per couple)
25/10/17-31/03/18
10AM-10PM
W Koh Samui
AWAY Spa
Exclusive Amrita Wellness Experience
At W Koh Samui
Bespoke package
Price at $690
Initial health assessment with Amrita Certified Detox Consultant
Personalised menu of 3 meals per day
Signature Amrita detoxifying shakes with young coconut water
Daily Meditation and Yoga in a privacy of your villa
Daily check-ups with Amrita Certified Detox Consultant
Daily Limpho Drenage/Abdominal/Custom Massage
Daily Aqua Aero/Fitness Session in a privacy of your pool/at resort gym
Final Report and Recommendations from Amrita Certified Detox Consultant
Easy Detoxe Deluxe Kit to continue supporting body cleanse back at home
3 month post-program support by Skype/emails/IMs by Amrita Certified Detox Consultant
Premium package
Price at $380
Online health assessment with Amrita Certified Detox Consultant
Personalised menu of 3 meals per day
Signature Amrita detoxifying shakes with young coconut water
Daily Meditation and Yoga in a privacy of your villa
Daily check-ups with Amrita Certified Detox Consultant
Daily Limpho Drenage/Abdominal/Custom Massage
Post programme diet and lifestyle recommendations