W Beach Activities Koh Samui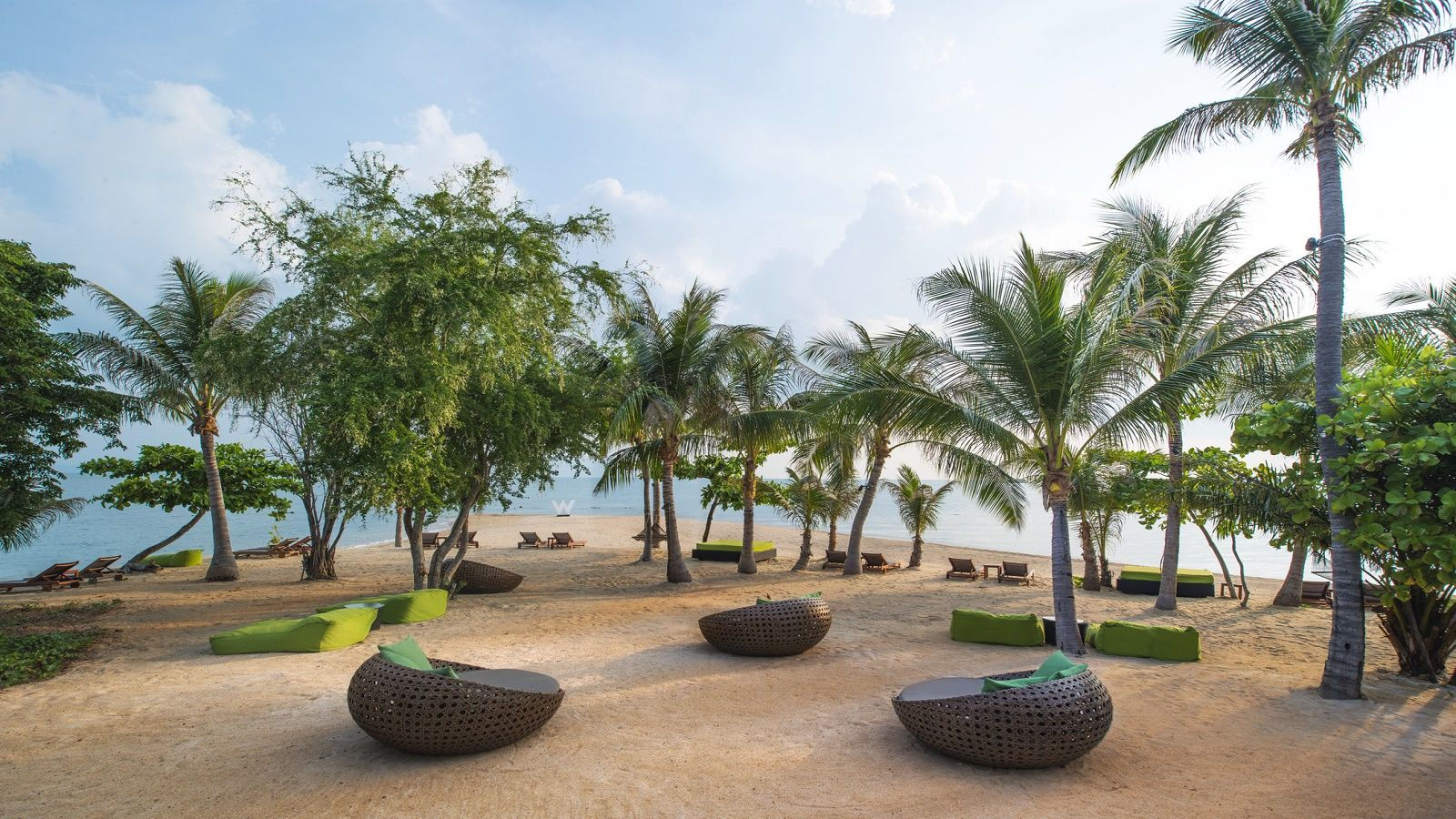 Marvel at spectacular sunrises and sunsets, and swim year-round on W Beach, located on a northern peninsula where Bo Phut and Mae Nam bays come together. You don't have to worry about biding the tide on our beach—high or low, it's always in style to swim, whenever you're dreaming of a dip in the dazzling, alluring waters.

On one of the best beaches in Koh Samui for jumping in and enjoying the water, lay out and lounge or play one (or all) of our selection of beach games without losing your footing. For something a little less down-to-earth, take flight and see why they call this one of the best kite-surfing spots in Thailand.

While swaying in a hammock or stretching out under the shade on the sun-beds, have a Beach Ambassador bring you a Mo-Hee-Toe from SIP and make sure you have everything for R&R by the seashore. With umbrellas, chaise lounges and towels to gourmet food and drinks, enjoy sunshine that's always in season. Ensure a smooth walk on the beach by asking a Beach Ambassador for complimentary water shoes.

The following services and items are available for rent. Fees and charges may apply.
Umbrellas, chaise lounges and towels

Day-beds and Sun-beds around SIP

Gourmet food and beverage service

Beach Ambassadors